Building an Equitable Economy – Support ASSETS this holiday season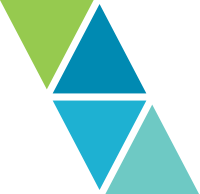 Did you know you are a builder? At ASSETS, every day we see the building blocks of an equitable economy
where EVERYONE has the opportunity to thrive.
Over our twenty years of doing this work, we've seen the crucial building blocks for this economy:
• Customers, who are willing to make social and environmental choices in the goods and services they buy.
• Business owners who are willing to pay higher wages so employees can thrive. They know that business as usual isn't enough to address Lancaster's rates of poverty and inequality and they are committed to doing things differently.
• Employees who, when offered meaningful employment, can build wealth and move themselves out of poverty.
And, in any building project, the most critical block of them all, is the cornerstone. A building can't stand, (for very long, anyway), without it.
You are the cornerstone and we can't grow this equitable economy without you.
By supporting the work of ASSETS, you're helping us help local business owners create more good jobs in the community.
By investing in ASSETS you're investing in ideas that flip traditional business models on their heads. Because you know that the world needs new ways of doing things.
This matters because a good job is the surest path out of poverty. And locally owned businesses – especially those who intentionally measure and improve their business practices – create the most jobs and economic benefit in a community.
Will you help us build this new economy by donating to ASSETS today?
A gift from you would mean that ASSETS could work with more people like Olayinka & Saba, the owners of Melanin Essentials and the winners of the 2016 Great Social Enterprise Pitch. They believe that by helping women of color transform the way that they treat their skin and hair, providing good jobs to single mothers and combating the environmental and bodily hazards of chemical ingredients, they are not only generating profits, but are helping to change their community.
With you, we have the building blocks we need to make our local economy more equitable for everyone.
Thank you for supporting this work.