This is huge!
$225M PA Small Business Grant Program
FINAL ROUND applications are now closed.
---
The final grant application window opened at 9:00AM on Monday, August 10th and will remain open for 15 business days closing at 11:59PM on August 28th. In order to get funds to businesses in need as quickly as possible, this second application window will be the final opportunity to apply for the program.
Grants ranging from $5,000 to $50,000 will be available to small businesses located within PA; have an annual revenue of $1 million or less prior to the impact of COVID-19; and have 25 or fewer full-time equivalent employees prior to February 15, 2020.
What if you already applied?
If you applied during the first application window you will receive notification of your application status by 3:00 pm on August 10th. This means that if you are 1) approved for funding from the first round, 2) have an incomplete application from the first round, or 3) have a complete application but did not receive funding in the first round, you will be notified by 3:00 pm on Monday, August 10th. You do NOT need to reapply in the second round. Qualified applications will be automatically rolled over into the next funding round for consideration.
You haven't applied yet. But do you even qualify?
If you haven't yet applied, get your applications in during this final round! Read the "Prioritization" and "Eligibility" sections below to learn if you qualify and which businesses the grant is prioritizing. Additional consideration will be given to women-owned businesses and at least 50% of the funds will go to historically-disadvantaged businesses. Read on for more details!
Ready to apply? Great! Scroll down—you can apply directly through this page.
Still need more information before you apply? No problem. Read through the rest of this page or visit the official PA State Business Grants website to read through all of the information, including the FAQs →
The Important Details
We know times are confusing and every fund is slightly different.
Here are the top things you should know about this one.
Use the PA Statewide Small Business Assistance Application Instructions to answer any questions you may have as you work your way through the application.
Still have questions after reading through this information?
No problem! Email us at grants@assetsPA.org.
---
Application Tips
We recommend using a desktop or laptop computer to apply –– using a cellular device may make the application difficult to navigate.
For a stress-free application process, choose Google Chrome as your browser. There have been fewer technical issues with this particular platform.
Do not submit more than one application. Multiple submissions will delay processing your application and could result in a reduced chance of approval.
The "Application Certification" is a mandatory document which you must read, sign, and upload. Follow the link to the start of the application, on the right-hand side of the screen –– to the right of the "Apply Now" and "Submit" button –– you'll see an outlined box titled "Qualifications". At the bottom of the outlined box and above the "Contact ASSETS" section, you'll find the linked document. You'll want to download it, read it, sign it, and upload it with your application.
If you are experiencing login or password related issues, we ask that you reach out to PACDFINetwork@lendistry.com. Include your first and last name, your business name as it appears on your application, and the issue you are experiencing. For security purposes, ASSETS or any of the partnering CDFIs cannot reach out on your behalf.
All of the required documentation may not apply to your business. If this is the case, we recommend that you upload a document in its place that states "This does not apply for my business".
If you do not have a website, use the following URL, www.none.com.
When uploading your bank information, if you are unable to verify your bank account, please continue with the submission process, verification can happen at a later date.
Remember, there will be multiple rounds of funding and this is not a first-come, first-served opportunity –– all applicants will be reviewed collectively. Submit your application before July 14th at 11:59 PM to qualify for the first round of funding.
---
Preparing
Businesses are encouraged to start gathering the items that will be necessary to apply. At a minimum, the following list of items will be needed to apply. Additional items may be specified later:
Government Issued Photo ID such as a Driver's License or Passport
Business financial information

Revenue from March 1st to May 31st for 2019 and 2020
Most recently submitted Federal Tax Return, 2018 or 2019 business or personal tax returns, including Schedule C.
If startup between January 1 – February 15, 2020, Internal Profit & Loss Statement

Proof of Business Registration with PA Department of State, as applicable:

Articles of Incorporation (for corporations and LLCs); or Fictitious Name Registration/"Doing Business As" (Sole Proprietors); or Business Licences (if applicable).

Bank Account Information
---
Prioritization
The program will prioritize small business that are:
Owned and operated by low and moderate-income people; or
located in areas of need including areas with a population having incomes significantly below the median income level, high levels of poverty, higher than average unemployment rates, or significant population loss.
Types of business that were most impacted by the economic shutdown and experienced the greatest revenue losses
In addition, the program will give consideration to the following factors: women-owned businesses, communities targeted for business investment by state government programs like Main Street and Elm Street, and rural communities.
At least 50% of the grants to small businesses will be awarded to Historically Disadvantaged businesses. Historically Disadvantaged businesses are at least 51% owned and operated by persons who are Black, Hispanic, Native American, Asian American, or Pacific Islander because they have traditionally been discriminated against and disadvantaged when seeking financial services and financial products.
---
Eligibility
To be eligible to apply, a business must:
Be physically located, certified to do business, and generate at least 51% of their revenues in Pennsylvania
Have annual revenue of $1 million or less prior to the impact of COVID-19; and
Have 25 or fewer full-time equivalent employees prior to February 15, 2020.
At a minimum, the following entities are ineligible for grant funding under this program:
Businesses that are not physically based in Pennsylvania
Businesses that are inactive default (not on a payment plan) with taxes or fees owed to the Commonwealth or IRS
Non-Profits, churches, and other religious institutions
Government-owned entities or elected officials
Businesses experienced NO revenue loss and additional cost due to COVID-19
Learn more about ASSETS
and all of our COVID resources, traditional offerings for start-up and existing businesses, and our commitment to our communities of color.
COVID Resources & Offerings

This page highlights immediate local, regional, and national resources as well as ASSETS' COVID-specific programming and what we've been focused on since COVID began in mid-March

Visit now »

ASSETS' Innovative offerings for impact-focused businesses

Become the business your community needs. Join with 4,000+ companies and entrepreneurs who've partnered with ASSETS to build a stronger community. We offer business training, accessible lending, and business impact consulting.

Learn more »

ASSETS stands with our communities of color.

Shop from our online Business Directory featuring diverse, inclusive, and impact-driven businesses like people-of-color-owned businesses and women-owned businesses. You can search for a wide range of businesses by industry and owner demographic, allowing you to shop with greater intention. POC-owned businesses in Lancaster County? GREAT! Submit a request to be added to our directory!

Search now! »
I don't know how I would've been able to navigate during this pandemic if it wasn't for the team at ASSETS.

Laurie Newman, Owner, Cafe 301
Back in March—like many other restaurants—Cafe 301 had to close their doors and let go of their employees. With a drop in sales and no curbside pick-up already in place, tensions were high and the future was unknown.
As Laurie worked to create a curbside pick-up program, she simultaneously applied for ASSETS' Emergency Loan and […]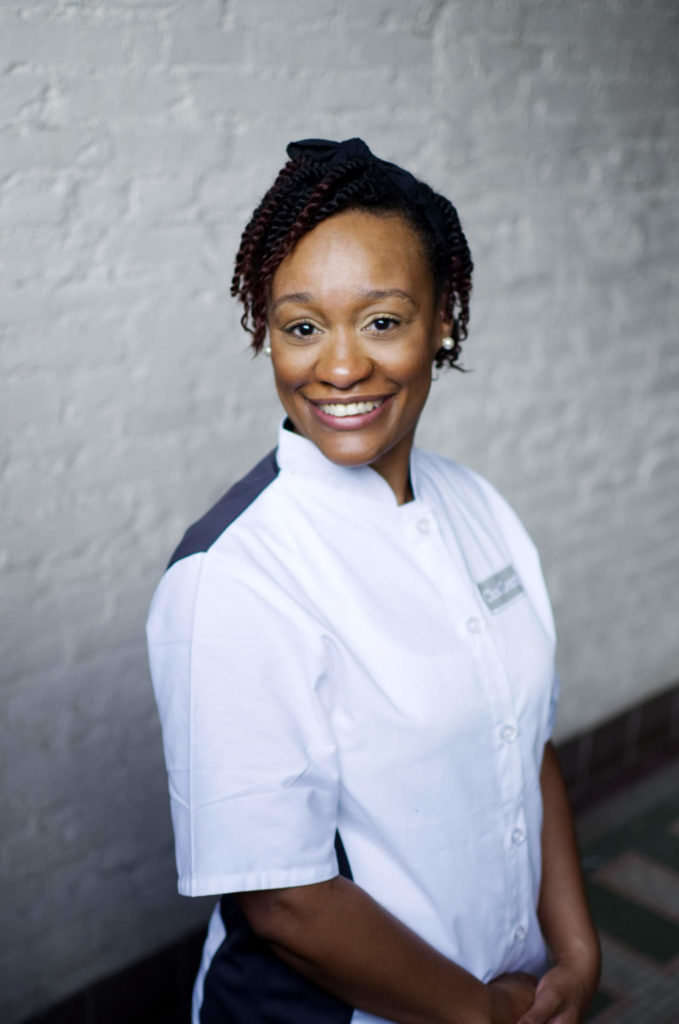 Help ASSETS keep our small businesses alive during COVID-19
Now more than ever, ASSETS' vital mission to create a diverse, inclusive economy where everyone can prosper is needed. Help us stay at the forefront of resource offerings, innovative solutions, and personalized care for our beloved small businesses.
Donate today »