"The business world has been extremely successful in our ability to solve difficult problems, to maximize profit for our shareholders. That's all good, but the additional opportunity to solve social and environmental problems is huge."
Kenyatta Brame, Executive Vice President of Cascade Engineering
Impact Business Seminars
ASSETS believes that business can be about more than just making lots of money. We believe that business, done right, can be a positive force for good in the community. The Impact Business seminars create a platform to discuss these opportunities with the wider business community.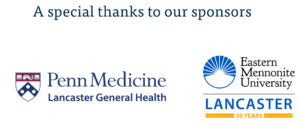 There are no upcoming seminars at this time.
Stay tuned for our next Growing the Impact Economy breakfast series!

Visit our events calendar to learn more.
Check Out Our Past Events
Business With a Different Mindset
Kenyatta Brame, Executive Vice President of Cascade Engineering out of Grand Rapids, Michigan, gave a deep look into how a traditional business grows multiple (social and environmental) bottom lines to create a triple bottom line culture and a positive impact on their workers, community, and the environment.

Read more
The Power of Local Impact Investing
Matt Zieger, Senior Director of Impact Investing and Social Entrepreneurship of Catholic Charities USA, shared innovative national examples for financing social innovation across the public, private and non profit sectors.

Read more
The Silver Tsunami and Employee Ownership
Hilary Abell, co-founder of Project Equity, explored the "silver tsunami" on our community and presented the opportunity to keep these businesses locally-owned for the long term by transitioning to broad-based employee ownership.

Read more
The Power of One Good Job
Adria Powell, President of Cooperative Home Care Associates, and Karen Kulp, President of Home Care Associates, shared how they've use the employee ownership business model in an industry known for low wages and high turnover to create free training opportunities, thriving wage jobs with comprehensive benefits, and even pathways to ownership for the most financially marginalized.

Read more
For more information or questions, email craig@assetsPA.org.
Learn More
B Corps are companies using the power of business to solve social and environmental problems.
ASSETS has partnered with B Lab to make the B Corporation framework available to businesses in our network. The B Impact Assessment is free and available to all. ASSETS' invites all businesses to complete the Quick Impact Assessment to measure and improve what matters most - their social and environmental impact.