ASSETS Lancaster program offers small loans, credit repairs and business advice.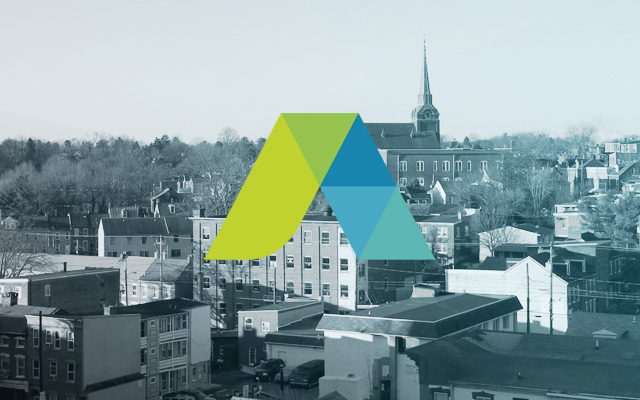 LNP shares information about our new microloan program. View the original post, with images, here.
A new microloan program in Lancaster has given some entrepreneurs money to buy new tools, launch websites or promote their ventures.
But the loans of $1,200 or $3,600 through ASSETS Lancaster are giving the eight business people something equally as valuable: a chance to pay them back.
For Jeffrey Shirk, a craftsman who specializes in restoring historic windows, the $1,200 loan itself wasn't that significant since it doesn't even cover a month's rent on his Lancaster shop.
But having eschewed credit cards all his life, the 40-year-old Shirk needs some help building a stronger credit history to aid his 12-year-old business.
Shirk said he also appreciates the business advice he's getting.
"What's simple for me is to do the work and get paid. What's hard for me is that I'm not a secretary and a bookkeeper," he said.
ASSETS made the loans in March through the PRECAPS program of FINANTA, a Philadelphia-based microlender. The $12,000 lent out comes along with advice on repairing credit and building up small businesses.
"This program is bridging the gap for early-stage entrepreneurs in a way that doesn't exist anywhere else," said Jonathan Coleman, program director for ASSETS.
Coleman said ASSETS, which assists entrepreneurs from underserved populations, is trying to learn from FINANTA before launching lending circles on its own.
"We assume — we hope — that there will be an interest," he said.
Modeled after successful international microloan programs, the ASSETS initiative offers uniquely small loans while giving participants a real stake in each other's success.
In fact, any missed loan repayments are covered by a group escrow account, to which everyone contributed the equivalent of one month's payment.
The loans come with a 9-percent interest rate and a one-year repayment period.
But like Shirk, Lindsey Gruber said the $1,200 she got will be more valuable as a good mark on her credit once she pays it all back.
For a program that requires entrepreneurs to actually be running their businesses, Gruber's tax preparation business is the youngest, having begun in January. She has had about 15 clients so far in the sideline business.
While the loan is secondary, Gruber does have plans for the money: marketing materials and a website.
"I'm looking forward to seeing how things go and I'm excited to be part of this," Gruber said.
Loan recipients are required to attend monthly meetings where, in addition to business advice, they get group support and some friendly, new contacts.
James McFarlane, who got $1,200 for his electrician business, said the group meetings help him see that "the troubles you're having is not because you're dumb or stupid, it's just where you're at for a beginning business."
McFarlane used part of his money to buy some new tools for Bear Service, the one-man electrician business he started in Sept. 2012.
The 32-year-old McFarlane called the ASSETS loan "a stepping stone" that could make it easier to get a bigger loan eventually and maybe even hire an assistant.
"I'm at a point where simply from a business point of view, I'm losing out because I don't have the cash reserve to hire somebody and do some marketing," McFarlane said.
The ASSETS loans were disbursed March 14 and everyone successfully made their first repayment in early April.
Tony Russell, the only participant to get a $3,600 loan, is using the money to buy a wood splitter so he can augment his one-man landscaping business, Russell's Lawn Care and Home Services, by selling firewood over the winter.
The 37-year-old Russell said he hopes the firewood business, which grew out of a partnership with a tree company, can help him stay busy over the slow winter months.
"As with a lot of small business owners, having little capital is very difficult to work with. As well as very stressful. Having a road map and a gameplan to allow new doors to open in the future is very exciting," Russell wrote in an e-mail.
Another loan recipient, Michael Tull, 44 years old, is using $1,200 to get more clothing inventory for his UgLY 1 clothing line, which he launched in 2009 and sells online.
Tull said he wants to get beyond the inspiration for his clothes — that there is beauty in ugly — to a better bottom line for the business.
"For my brand to be bigger and more powerful, I have to have a profit," said Tull, who also has three part-time jobs.
Tull has worked with ASSETS before, including a stint as a board member.
Also lending some business acumen to the group is Gerald Simmons, who got a $1,200 loan for promotional supplies for a consulting business.
Simmons, who is in his 60s, is a pastor in Lancaster at Faith Tabernacle Church and works as a counselor at CareerLink. In addition, he is on the board of the City Revitalization and Improvement Zone, a state program that could bring $100 million of new development to the city.
Simmons said involvement with large projects has made him see the importance of small ones.
"The small business is the engine of America, and as small businesses go, so goes the nation, and I just don't think there are enough small businesses in the city to engender people's own well being," he said.
The loan group's other two members, who did not respond to interview requests, have a beauty salon and a plumbing businesses.
Coleman, who leads the group's monthly meetings, says the program is giving common cause to people with different backgrounds and expertise.
"There is now this group of eight people that have this really vested interest in each other," Coleman said. "They're not on an island anymore."