ASSETS Welcomes New Joint Leadership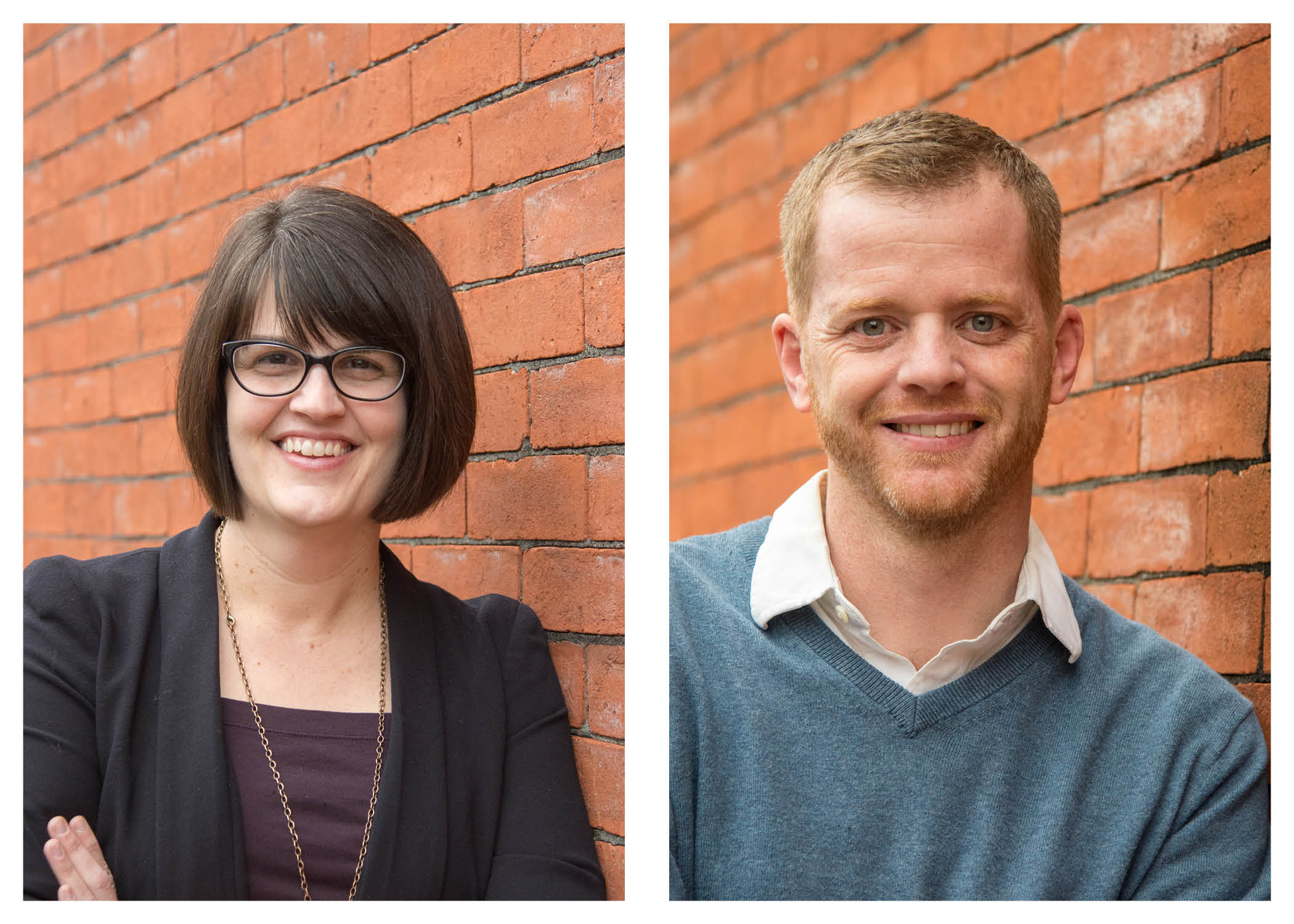 After 18 months serving as Interim Co-Executive Directors at ASSETS, a local nonprofit focused on transforming the community through ethical business, Tina Campbell and Jonathan Coleman accepted the offer to move into a permanent Co-Executive Directorship, effective January 1st, 2019. This offer was enthusiastically extended to Campbell and Coleman by ASSETS' Board of Directors and welcomed by the ASSETS staff of 12 employees.
"We're thrilled that Tina Campbell and Jonathan Coleman have accepted our offer," says Jesse Casler, ASSETS Board Chair and Chief Operating Officer at HOPE International. "During their interim period, we saw firsthand the strength of the co-directorship model as together they continued the expansion of ASSETS while also stabilizing the organization through sustainability efforts. Now, we're excited to see how they'll lead ASSETS in this next season."

This decision comes after a period of amicable discussions with former ASSETS Executive Director of seven years and recent Congressional candidate, Jess King. When King left ASSETS in the Fall of 2017 to run for Congress, the board appointed Campbell and Coleman as the Interim Co-Executive Directors. Both already served on staff in full-time capacities — Campbell as the Director of Development and Coleman as the Director of Programs.

At the beginning of this year, the ASSETS board wholeheartedly extended permanent leadership roles to Campbell and Coleman. King remains involved with ASSETS as a consultant and friend.

"I'm so grateful that the team I worked so closely with is stepping into permanent leadership at ASSETS," shares King. "I believe in Tina & Jonathan's leadership and am excited to collaborate with them in my new role in Lancaster city government to keep building a local economy that works for all of us."

As Co-Executive Directors, Campbell leads administration and all fund-raising efforts, while Coleman serves as the external face of the organization and oversees the programmatic side of ASSETS. "Our mission is to showcase new and different business models to our community," explains Campbell. "Our co-directorship is one way to do this. We have two different skill sets and frames of reference and they work well together. This is what our community needs."

A co-directorship takes some intentionality. Campbell and Coleman were thoughtful when they set up the interim structure, and remain intentional in their day-to-day interactions and decisions. "Yes, at times we disagree," shares Coleman. "But disagreements lead to a better outcome because we have a more holistic view of the situation. We're better together."

Campbell adds that they've worked really hard on their levels of trust with each other. "Jess [King] set up a culture in this office that makes space for everyone's input. We're just continuing that," says Campbell.

Throughout the transition in leadership, the ASSETS team hasn't skipped a beat. Programs continue to grow; the team continues to expand. ASSETS is currently engaging in an exciting brand refresh after five years of intensive growth, and this month kicks of a campaign for March's B Corp Month.