ExtraGive 2022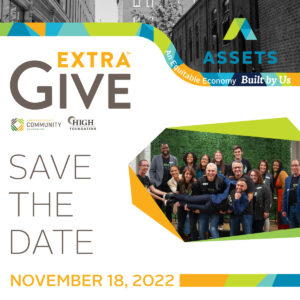 The ExtraGive is a community-wide celebration of giving inspiring thousands of individual donations and shining a light on the work of our community benefit sector. Since ExtraGive launched in 2012, our community has raised more than $82 Million for regional organizations. Donations per capita in Lancaster County are among the most generous in the nation, and it's all thanks to the dedication of the participating organizations, members of our community, and sponsors who help stretch every dollar that is donated.
On November 18th, join thousands of people across the community to support more than 400 local organizations in our region. Whether you make a $10 donation or a $100 donation, your gift will go further for the causes you care about!
Keep ASSETS in mind on the big day! Bookmark ASSETS' ExtraGive page now so that when the day comes, you can find us easily!
Women's Business Center at ASSETS events