The #SheOwnsIt Seminar Series convenes women entrepreneurs and leaders to build a stronger community of support and enhance the entrepreneurship ecosystem in Lancaster. The seminar series will feature times for networking with peers, light refreshments, lectures from experts in the community, and thought-provoking breakout sessions.
---
Date
Tuesday, September 13th
[                                                                                                                                        ]
Location
Southern Market
100 S. Queen St.
Lancaster PA, 17603
[                                                                                                                                        ]
ADA: Reasonable accommodations for persons with disabilities will be made if requested at least two weeks in advance. Contact us at wbc@assetspa.org or 717-393-6089
[                                                                                                                                        ]
What to Expect
Community: peer networking and light appetizers
Support: Q&A with local women business owners
Learn It: expert lectures
Engage: break out table talks
[                                                                                                                                        ]
Pricing
TBD
Inserted Block To Add Space
REGISTRATION COMING SOON

SheOwnsIt. Not just a slogan. A motion to connect entrepreneurs and leaders to innovative ideas and solutions. A forum to discover ways to shift in the needle in building an equitable community. An empowering of women ownership as the means to create social and economic change. SheOwnsIt. Not just a slogan, but a movement.
[                                                                                                                                        ]
Women have a powerful role to play in transforming communities through business. Women represent 51% of the population in Lancaster County, but only 29% of businesses are women-owned. In order for women to reach parity, they would have to add 2,675 businesses. Formed in partnership with the Small Business Association in 2015, The Women's Business Center at ASSETS is about creating economic opportunity and cultivating entrepreneurial leadership for women in Lancaster.
---
The TABLE TALK Experience
One of the most unique aspects of the #SheOwnsIt experience is the chance to connect with other thought leaders such as yourself. In order to facilitate this sort of experience, we created the TABLE TALKS. Join in for enlightened conversations around topics such as human centered design, brand development, triple bottom line, brand storytelling, and managing social media. 
[                                                                                                                                        ]
These small breakout sessions will be focused on learning new ideas and developing best practices around the content provided. Our hope is that you connect with a supportive network, as participants share similar journeys to build a stronger community through business and leadership.
Inserted Block To Add Space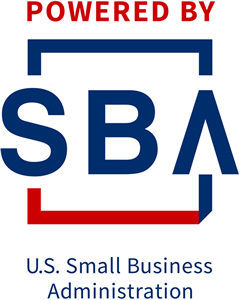 Funded in part through a Cooperative Agreement with the U.S. Small Business Administration