'Great Social Enterprise Pitch' aims to nurture startups focused on the greater good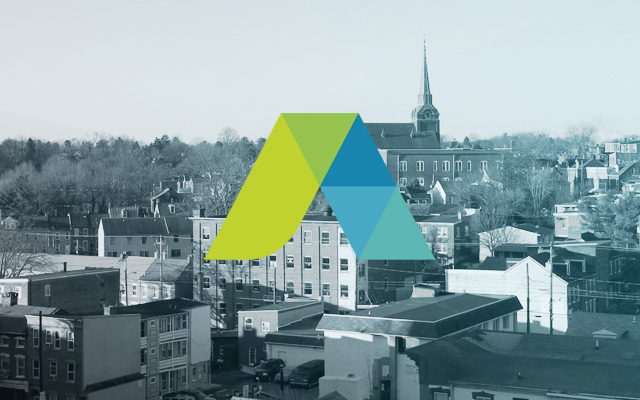 LNP details our first Great Social Enterprise Pitch, helping to introduce it to the community. To view the post, in its original format, on LNP, click here. 
Got an idea for a business that not only pays its way but makes the world a better place?
The Lancaster County Community Foundation and Assets Lancaster would like to hear from you.
The two organizations — one the custodian of more than $80 million in assets underwriting a wide range of nonprofit community projects, the other a counseling service for startups and small business owners — are launching "the Great Social Enterprise Pitch," a joint initiative that they hope will inspire a wave of local entrepreneurial enthusiasm around the notion of doing good.
It starts next week and will build up over the summer to a grand finale in early August.
"I think it's going to be a lot of fun, and hopefully produce some really cool ideas," said Melody Keim, the foundation's vice president of programs and initiatives.
A social enterprise is a for-profit or non-profit that aims to deliver a "triple bottom line," foundation spokeswoman Tracy Cutler explained: In addition to making a profit, it also aims to advance environmental and social goals.
One well-known local example: Ten Thousand Villages, the Akron-based retailer, which uses fair trade policy as a means to improve the lives of its Third World suppliers.
"Product sales help pay for food, education, healthcare and housing for artisans who would otherwise be unemployed or underemployed," the company explains on its website.
For-profit companies can't address every community need, nor can charities, Assets Lancaster program director Jonathan Coleman said. Social enterprises bridge the gap between them, he said.
"This is an important piece of the overall puzzle," he said.
How can communities encourage social enterprises? In October, the foundation made that question the subject of a forum titled "#LocalGood: Exploring Business Models for Social Impact." It was one of the organization's "Ah-Ha" series of events designed to encourage fresh thinking.
The meeting was well attended and filled with energy, Cutler said. Based on that reaction, the foundation wanted to move ahead with something tangible, she said.
Hence the Great Social Enterprise Pitch. It's a four-step process designed to provide support "all along the way" from initial idea to business launch, Keim said.
It was developed in part by looking at similar programs elsewhere, Keim said. The foundation belongs to a national organization called the Social Enterprise Alliance, which helped with contacts around the country, in particular with a strong program in Nashville, she said.
In Lancaster, the pitch process will begin with two free "idea incubator" events on Wednesday, April 2, and Saturday, April 5.
Participants will learn about social enterprises and the rest of the pitch process and will have a chance to offer their business ideas for consideration.
The incubators are open to anyone, but registration is required and attendance is a prerequisite for further participation. To sign up, visit www.assetslancaster.org/pitch/
The foundation and Assets Lancaster will select 10 ideas for further development. Their originators will attend a series of workshops on feasibility and business planning.
Their fully fleshed-out proposals will then be posted online for a round of community voting this summer. This will essentially be crowdfunding — voters will be able to donate money to the ideas they like best, Cutler said.
The developers of the top three vote-getting ideas will get to pitch their plans in a final round, competing for a mix of cash and in-kind prizes.
The top prize will be $5,000, Keim said. Other details of the three prize packages are still being worked out, she said.
If organizations have services they would like to contribute, such as marketing or legal work, she encouraged them to contact the foundation.
As of Wednesday, about 25 people had signed up for the idea incubators, and the two sponsoring organizations are hoping for many more.
One advantage of social enterprises is that they're scalable, Coleman said.
As the demand increases for an enterprise's products or services, so does its ability to do good.
"There are infinite possibilities for growth and scale," he said.
---
The Great Social Enterprise Pitch
Sponsored by Assets Lancaster and The Lancaster County Community Foundation
6 p.m. – 9 p.m., Wednesday, April 2
9 a.m. – noon, Saturday, April 5
Feasibility: 6 p.m. – 9 p.m. on Mondays, April 28 – May 19
Business Planning: 6 p.m. – 8 p.m. on Mondays, June 2 – June 23
3) Online voting: Throughout July
4) Great Social Enterprise Pitch: 7 p.m. Aug. 8