Great Social Enterprise Pitch: The Common Wheel takes top prize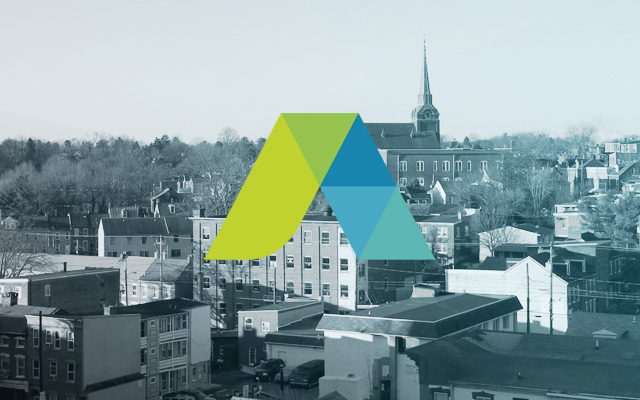 LNP wrote up a recap of our 2014 Great Social Enterprise Pitch. Click through to view the original post, with images from our 2014 event.
In the end, The Common Wheel rolled to victory.
The community bike center, which opened for business last month in the former pump house at Reservoir Park, took top prize Friday evening at the Great Social Enterprise Pitch.
Co-founders Chris Caldwell and Brad Copeland earned themselves $5,000 plus products and services worth more than $13,000, donated by local companies.
"We're very happy," Caldwell said.
"Ecstatic!" Copeland chimed in.
The prizes provide a little financial "cushion," allowing for more peace of mind as they pursue their dream, they said.
Plus, the win is an affirmation, they said: The judges endorsed their vision as having value for the community.
The pitch is the culmination of a process that began in the spring, when the Lancaster County Community Foundation and Assets Lancaster joined forces on a program to nurture local "social enterprises."
Ten individuals and teams signed up to learn business skills and try to bring their ideas to fruition.
Social enterprises are organizations that combine a for-profit business model with a focus on doing good.
Common Wheel, for example, sells refurbished bicycles as well as parts and accessories. It will offer training in bike repair to at-risk youth and promote bicycling as a fun, healthy alternative to car-centric transportation.
"Our ultimate goal is to get as many people on bikes as possible," Caldwell said.
Besides Common Wheel, Friday's five finalists included:
Jackie Gerlitzki and Jonelle Renno: 2 Fish 5 Loaves, a pay-what-you-can food truck.
Sam Fisher: Nomadic Animal Grazer, a portable animal grazing system.
Mark Walmer: Record Eraser, a pardon and expungement service.
Nancy Keeler: Whimsy, an apparel company that empowers at-risk women.
The pitch took place before an audience of some 200 or so at the city's Fulton Elementary School. The finalists had a brief five minutes to make their presentations.
Fisher told the audience God had called him to create his grazing system, a sort of portable cage that allows livestock to feed safely and sustainably on limited land.
Walmer spoke about the thousands of people who struggle in life because of criminal charges that never led to conviction but were never dismissed.
Technology has created a society that has "forgotten how to forget," he said.
Gerlitzki and Renno described their vision of a food truck that could journey from prosperous neighborhoods to poor ones, selling wholesome food to all, while Keeler explained how Whimsy would enable progress on three women's issues at once: objectification, prostitution and jobs.
The company would employ women to make clothes that don't cast females as sex objects, and use the proceeds to fight prostitution.
While the judges deliberated, the Rev. Julius Walls delivered an impassioned speech on the importance of using business to drive social change.
He is the former CEO of Greyston Bakery, a thriving Yonkers, N.Y.-based enterprise that employes at-risk people to make foods, primarily brownies.
He described the extra effort Greyston's leaders make to help and support its employees. But they also are held to high standards with no excuses allowed, he said.
You'd be surprised how often people live up to, or down to, the expectations you have for them, he said.
Tom Baldrige, president of the Lancaster Chamber of Commerce & Industry, was one of the judges.
Choosing among entrepreneurs who displayed so much passion was "gut-wrenching," but also inspiring, he said.
Fisher and Keeler finished second and third, respectively, earning cash and in-kind prizes along with Caldwell and Copeland. Altogether, the prize packages totaled more than $38,000.
Organizers hope to make the Pitch an annual event, said Melody Keim, the foundation's vice president for programs and initiatives.
Husband and wife Michael and Ronita Horning attended the Pitch with Michael's cousin, Erica. They knew several of the contestants, and thought the evening was inspiring.
It makes you think about how businesses you buy from in your everyday life impact the wider community, Michael said.
In coming weeks and months, the Pitch organizers will have followups with all of this year's participants, not just Friday's winners, helping them along, Keim said.
Then there's planning for the Great Social Enterprise Pitch of 2015.
"We're not done today," she said. "This isn't the end."