Great Social Enterprise Pitch: The Stroopie Co. takes top prize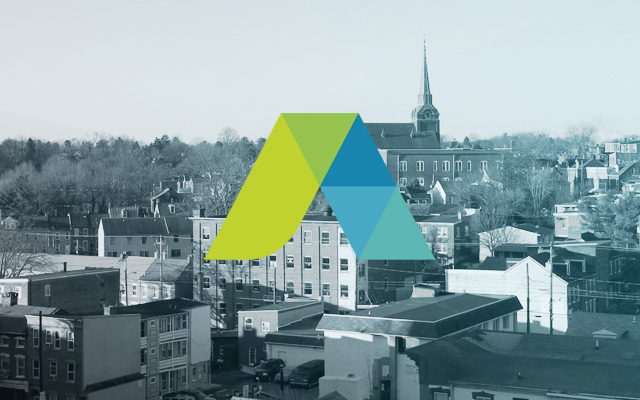 To view the original post from LNP, including photos of this year's Great Social Enterprise Pitch, click here. 
A less than cookie-cutter approach to making cookies wound up winning big Friday night in Lancaster.
The Stroopie Co., which makes traditional Dutch cookies with the help of refugees, took the top prize at the Great Social Enterprise Pitch.
"We are just so absolutely thrilled. All of the ideas were just so phenomenal and to be picked as first is really just big affirmation for our social enterprise idea," said Jennie Groff, a co-owner of the business. "It feels absolutely amazing."
For their win, Groff and her husband, Jonathan, earned themselves $5,000 plus in-kind products and services worth more than $25,000 meant to help jump-start The Stroopie Co.
The Groffs say they want to hire four more refugees as part of their planned growth which includes the opening of a shop in downtown Lancaster in the spring.
In its second year, The Great Social Enterprise Pitch is a project of the Lancaster County Community Foundation and Assets Lancaster meant to encourage such social enterprises — organizations that perform a social good while also making a profit.
This year's Great Social Enterprise Pitch began in March with 12 entrepreneurs and then was whittled down to five finalists who competed Friday in a friendlier version of ABC's "Shark Tank."
The pitches took place before five judges and an audience of more than 300  at the city's Fulton Elementary School. Each presenter had five minutes to present their idea.
Stroopies, by the way, are a traditional Dutch cookie made by pressing two  halves of a cinnamon waffle around a caramel filling. The idea is to put them on top of a cup of hot tea or coffee to bring out the caramel flavor.
After her pitch, Groff had volunteers pass out samples to everyone in the audience.
Besides The Stroopie Co., the other finalists included:
• Make 717. A community space for artisans, machinists, and designers that would include equipment and mentors. Presented by Ben Eisemann and Bruce C. Schreiner, Make 717 took second place, receiving $1,500 as well as in-kind services.
• Revolution. A company that trains homeless women to make handmade jewelry from donated leather straps. Presented by Sarah Rutt, Revolution placed third and got $1,000 as well as in-kind services.
Revolution also won the evening's audience vote, receiving $597.84 donated by the crowd.
• Far Far Away Books. A mobile book-seller for low-income neighborhoods that would sell books from a book bike. Presented by Garret Drew Ellis.
• Life and Legacies. A video documentary company that helps people tell their life stories.  Presented by Meredith Jorgensen Cooke and Joe Mitton.
After all the pitches and while the judges deliberated, Gabriel Mandujano described how he started Wash Cycle Laundry as a way to meet a need while employing people who needed another chance.
The laundry service uses pedal-powered trikes to make pickups and deliveries of laundry. The business began in Philadelphia and now also operates in Washington D.C .and Austin, Texas.