Making space for entrepreneurs in Lancaster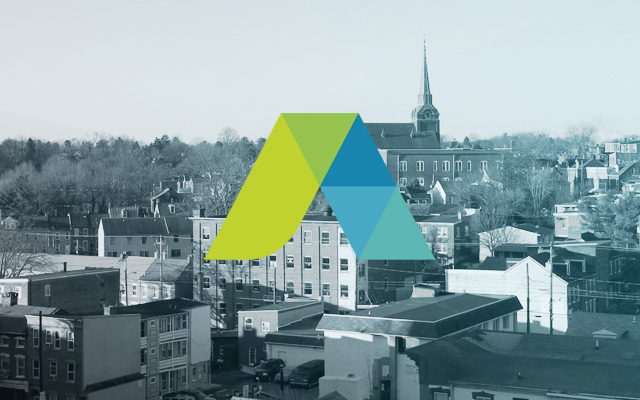 Courtney Rinden, ASSETS intern, references ASSETS and Lancaster City Alliance's Cultivate Lancaster forum. View the original post on LNP here. 
In any community, there is space and place. Space is the physical environment we inhabit. Be it urban, suburban, or agrarian, space is about brick and mortar surroundings we find and build.
Place, on the other hand, is less tangible. Place is the sense of identity we take on from experiencing life within an environment. It's the connection that grounds us as individuals.
These ideas can work in tandem. Without place, we have empty spaces, lifeless and cold. Without space, we have no context for understanding ourselves.
Together, space and place create the communities we live in, and luckily, Lancaster is considered by many to be one of the best around. But we are not there yet.
What does this mean for our community?
Recently, the Lancaster City Alliance and Assets hosted Cultivate Lancaster, an entrepreneur's forum in partnership with local business owners as part of implementing the city's new Economic Development Strategic Plan.
This event, held at the Candy Factory — a city-based co-working facility — was dedicated to the power of ideation and innovation in our own community.
Cultivate Lancaster brought physical space and ideological place to life in perfect unison.
The purpose of the event was to give people the physical space to think and receive inspiration, and a welcoming place where entrepreneurs had the opportunity to share, literally pitching their business ideas to a group of listeners while looking for ways to strengthen, grow or revise their ideas in response to local problems.
Of course, not every entrepreneurial idea shared in a setting like this will be successful, and not every idea is a good one worth investing in.
However, by creating a culture of support, and a collective sense of place shared by all — with tough love, appropriate challenges to ideas and even a critical or pragmatic viewpoint — this event proved that a shared vision for this community can come to the fore, building better entrepreneurial ideas through openness and collaboration.
Additionally, the event highlighted the story of local entrepreneur Vy Banh of Rice & Noodles, who was one of the speakers.
Fleeing from war-torn Vietnam, Banh's family rebuilt a restaurant in New Orleans and was again displaced a decade ago after Hurricane Katrina. Banh and her family have rebuilt yet again in Lancaster and have grown a successful business, actively expanding and creating new jobs here.
Banh and her family exemplify the power of entrepreneurship and the fertile place and space of Lancaster to grow new business.
Her story also highlights the power and importance of immigrant-owned businesses, and the value that those seeking refuge in the United States bring.
The importance of entrepreneurs in a local economy can't be overstated.
According to the Association for Enterprise Opportunity, businesses with fewer than five employees represent over 92 percent of all U.S, businesses.
Additionally, business ownership can be a significant path to economic opportunity: the median net worth of business owners is almost two-and-a-half times higher than non-business owners.
For a black woman, the difference is more than 10 times, while for a Latino man, it's five times.
Lancaster City knows that entrepreneurs will be at the center of growing economic opportunity and strength.
We'll continue to create places and spaces for ideas to blossom — across the city — with entrepreneurs and ideas from every quadrant.
Without connection to place, compassionate feedback, and the community support to help an idea come to life, an idea remains simply that, an idea.
Let's create space, not because we want to hear good business ideas, but because we want to know the people behind those ideas, and the places they come from.
Business is more than the bottom line. Business is people. Business is community.
Courtney Rinden is an intern at Assets through the Ware Institute for Civic Engagement. She is senior American studies major at Franklin & Marshall College completing her honors thesis on "sense of place" as represented through Lancaster city marketing. She is from Orange County, California.