MEETING A NEED: Mental health in the Hispanic community and beyond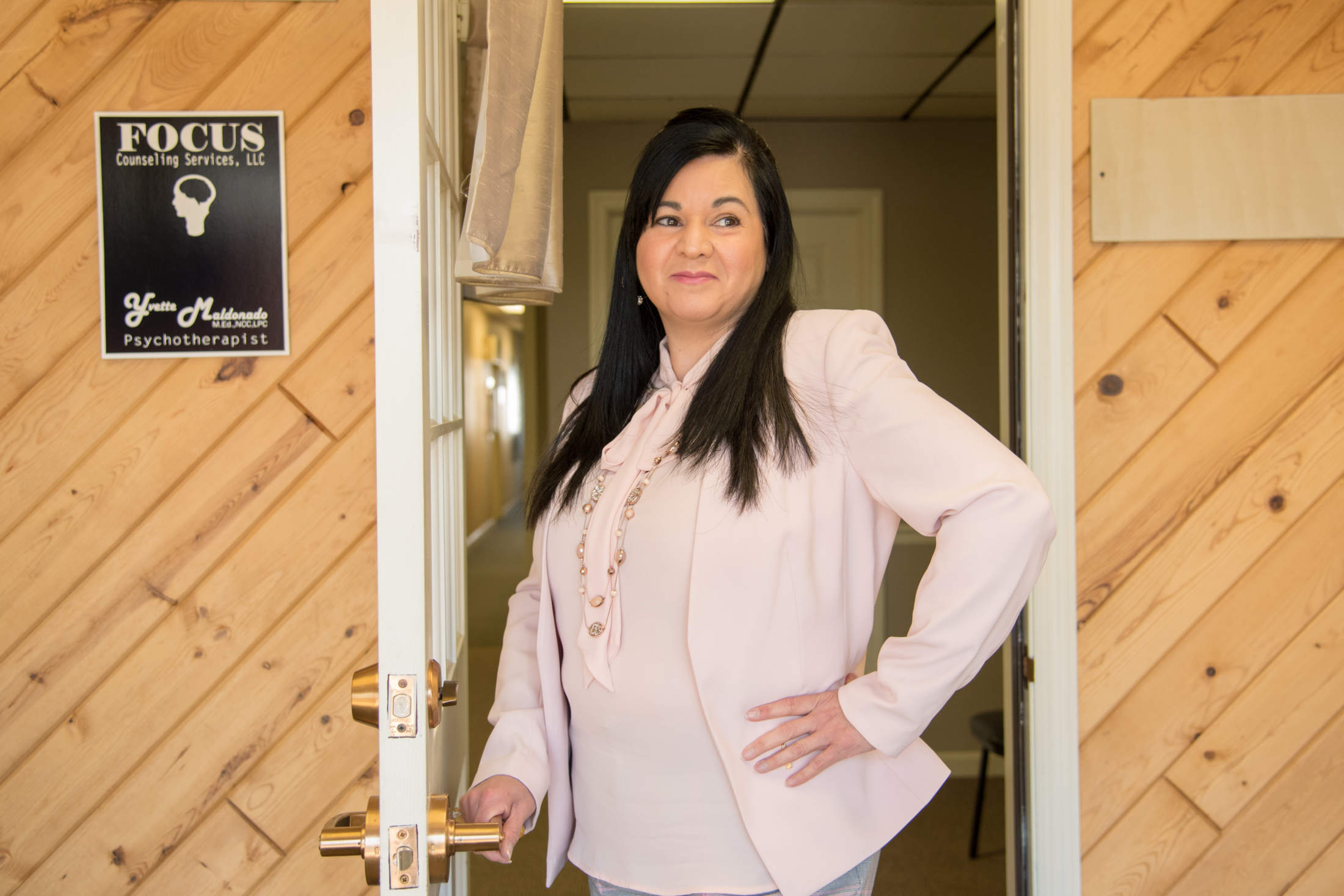 Yvette Maldonado is a professional in every sense of the word. That isn't to say she's all business. In fact, as soon as she starts talking about her work, her warmth and love of helping others become obvious. There is a quiet intensity to her speech; a precision that marks each word, showing that she has thought about the "why" behind what she does. You can tell she spends her days choosing her words with care.
Yvette opened her business, FOCUS Counseling, LLC, in July of 2017, and she has been in private practice as a therapist to individuals, couples, and children ever since. As one of Lancaster County's only bilingual, Spanish-speaking licensed professional counselors, she is able to meet an urgent, specific, and growing need—providing mental health services to the Hispanic population.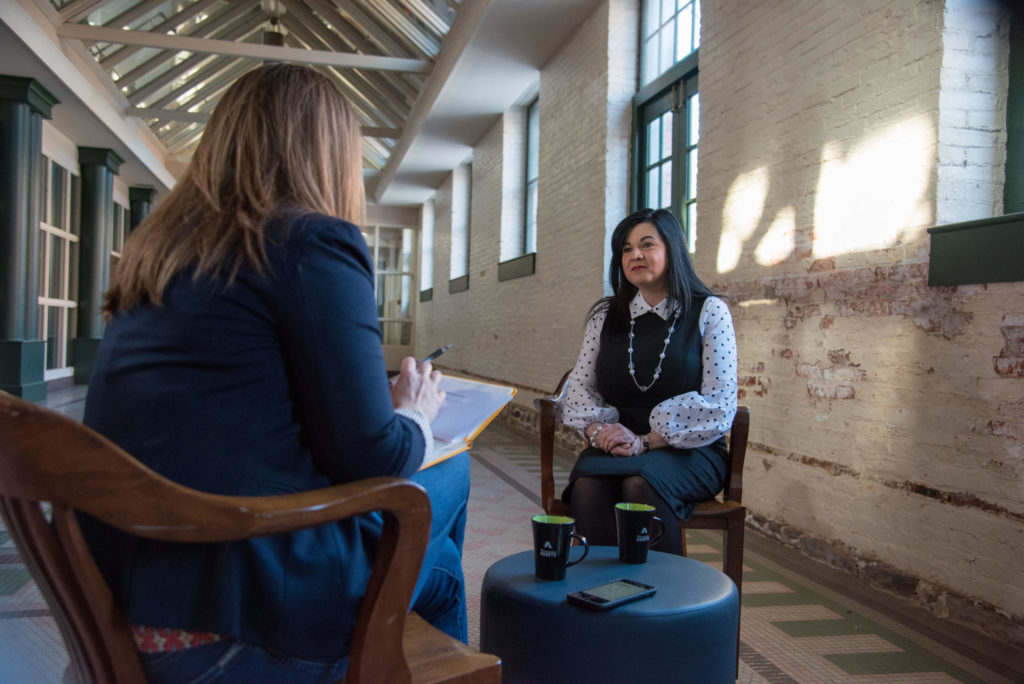 We recently sat down with Yvette to learn more about the path that led her to her field and, ultimately, entrepreneurship.
Yvette was not always a counselor. Her professional journey was characterized by a gradual revelation of her gifts and interests over time. Inspiration came first through a position at the Department of Public Welfare, where throughout the course of day-to-day interactions, clients opened up to her.
"Some of them were victims of domestic violence. My heart went out to them because I could relate. A speaker from Domestic Violence came in and gave a training for caseworkers, to help them become more sensitive [to signs of abuse]. I started thinking about ways that I could help, so I decided that I would start a training." In 2006, Yvette responded to the need she saw and wrote and published a workbook for women experiencing abuse, entitled The Renaissance Program: Empowering Women One Step at a Time.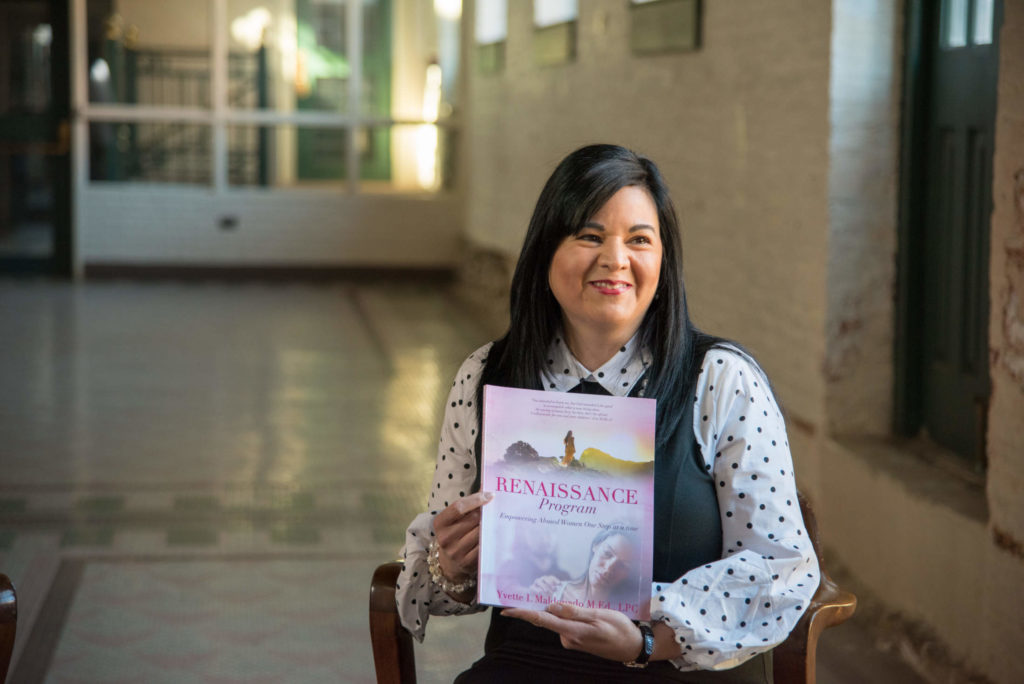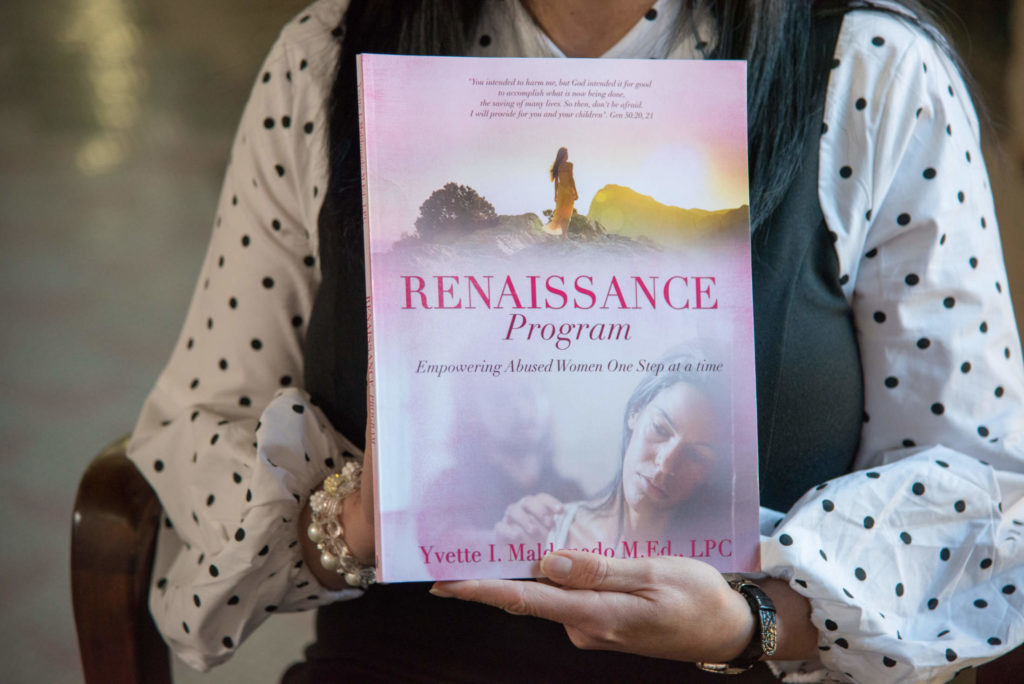 Soon after, a pastor at Yvette's church asked if she had ever considered training in school counseling. As a single mom of a ten-year-old, the costs and demands of going back to school felt daunting. After doing some research and attending an orientation, she says, "I just decided I'm going to do it, and I enrolled in the master's program in counseling at Lancaster Bible College."
After graduation, as she began laying the groundwork for starting her own private practice, Yvette reached out to ASSETS for help on how to start and grow a business. She had passion and a fresh degree, but when it came to successfully launching a company, Yvette admits, "I didn't know what I was doing."

Yvette received a microloan through ASSETS and begin participating in monthly Community Lending Workshops focused on practical financial help for budding business owners.

"The monthly meetings are wonderful because all the entrepreneurs get together and talk about issues we have in our businesses. I get a lot out of it because I learn from everybody else. Our businesses are different, but sometimes…we're not so different. Based on the advice I've gotten at those meetings, the way I run my business now has changed."

Soon after she paid back her first business start-up loan, Yvette received an additional round of funding and continued to hit important targets that not only set up her business for a stable future, but also her personal life. ASSETS understands that businesses cannot grow without capital. That's why ASSETS' Community Lending department exists—to meet that need through innovative loan products and services like financial counseling and financial literacy workshops.
Community Lending provides access to small personal loans intended for business purposes, while helping entrepreneurs establish or improve credit history. As a byproduct of accessing those resources, Yvette found her life was improved in areas beyond the professional.

"ASSETS helps you get organized with your finances," Yvette says. "They not only focus on the business, but they also focus on the individual, asking "are your finances in order?" If stuff isn't in order, they help you and have you sit down with a financial counselor. They've helped me to grow."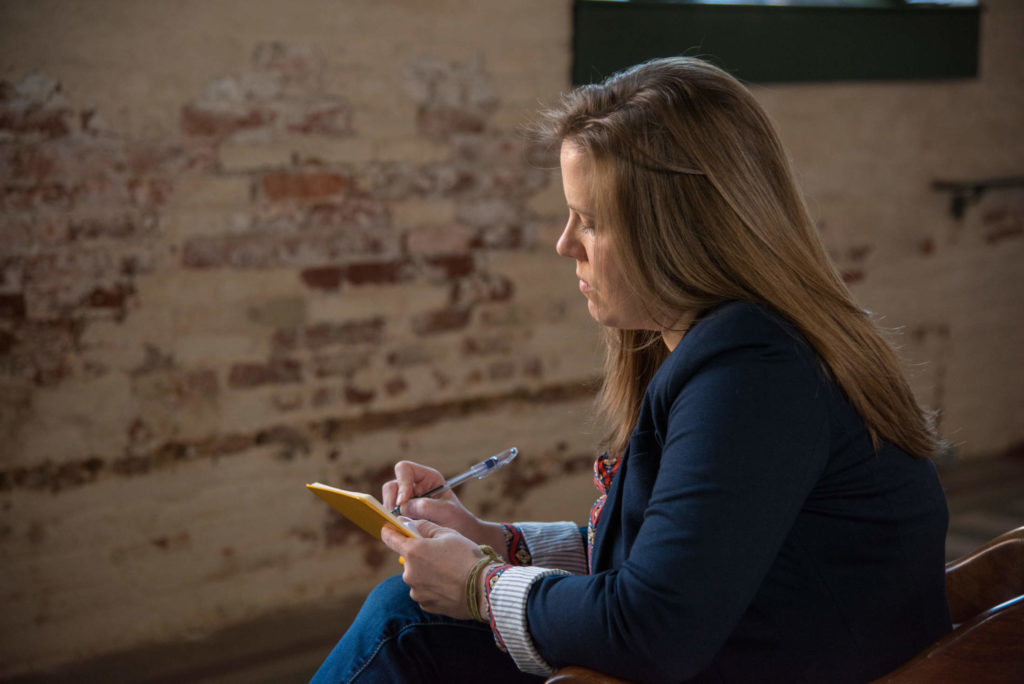 Now in her third round of funding at ASSETS, and aiming to become a B Corporation—the gold standard for ethical business—Yvette has a much clearer vision of her future. Between the many relationships she's forged and the training she has undergone at ASSETS, Yvette says she's more confident as a business owner. That confidence means she can focus her attention on the reason she went into her field in the first place: people. She says being able to help her clients is the most rewarding part of owning her own practice.

"Sometimes parents come to me in tears and say "I don't know what to do with my child." Based on my training, I'm able to provide quality care not only to the child but to the whole family, no matter if they are on public assistance or have private insurance."

Yvette knows being bilingual sets her apart. She is able to meet a great need by serving Spanish-speaking clients, a largely underserved population in the area of mental health services. She reflects, "There aren't too many places they can go because of the language, and sometimes that prevents them from seeking help."

The seeds that were planted in 2006 continue to grow today. As Yvette thumbs through the pages of her domestic violence workbook, it's evident that she took great care to develop a training that would practically address the needs of women in abusive situations. The workbook focuses on cultivating a sense of self-worth and self-sufficiency so women can visualize life beyond what they have been told by their abuser. In the future, FOCUS Counseling will offer this training for groups.

Yvette also plans to expand FOCUS' offerings to include other groups and life coaching. "I don't want to just be a "vanilla" agency. Everybody does counseling, so I have been thinking a lot lately about what else I can do."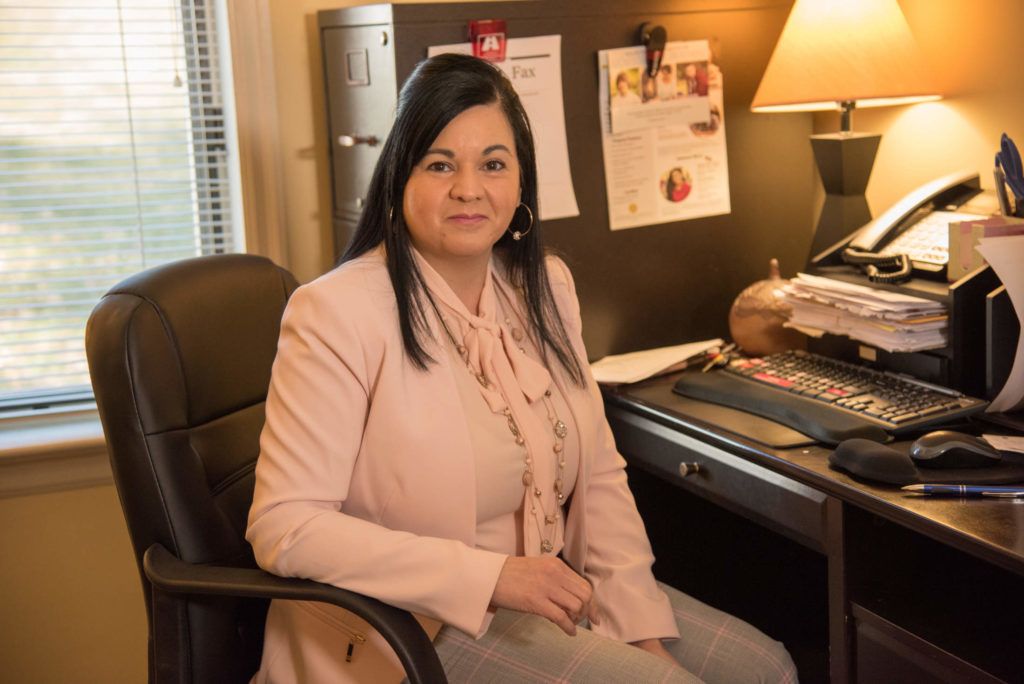 At the start of Yvette's entrepreneurial journey, she struggled to find new clients. Some followed her from her previous agency, but as they were discharged, she worried she would not be able to replace them. After she registered on Psychology Today, work picked up. Now, just a few years later, she has so many clients that she is looking for another bilingual licensed therapist to join her practice.

Yvette's gift for hearing and helping others, coupled with discipline and the drive to access the many resources offered at ASSETS, has turned her passion into a thriving business. When asked what she would tell someone with a similar background and dream, Yvette doesn't hesitate. "Go for it" she says, "and come to ASSETS!"