Meeting Needs: New staff additions and how ASSETS is supporting the needs of clients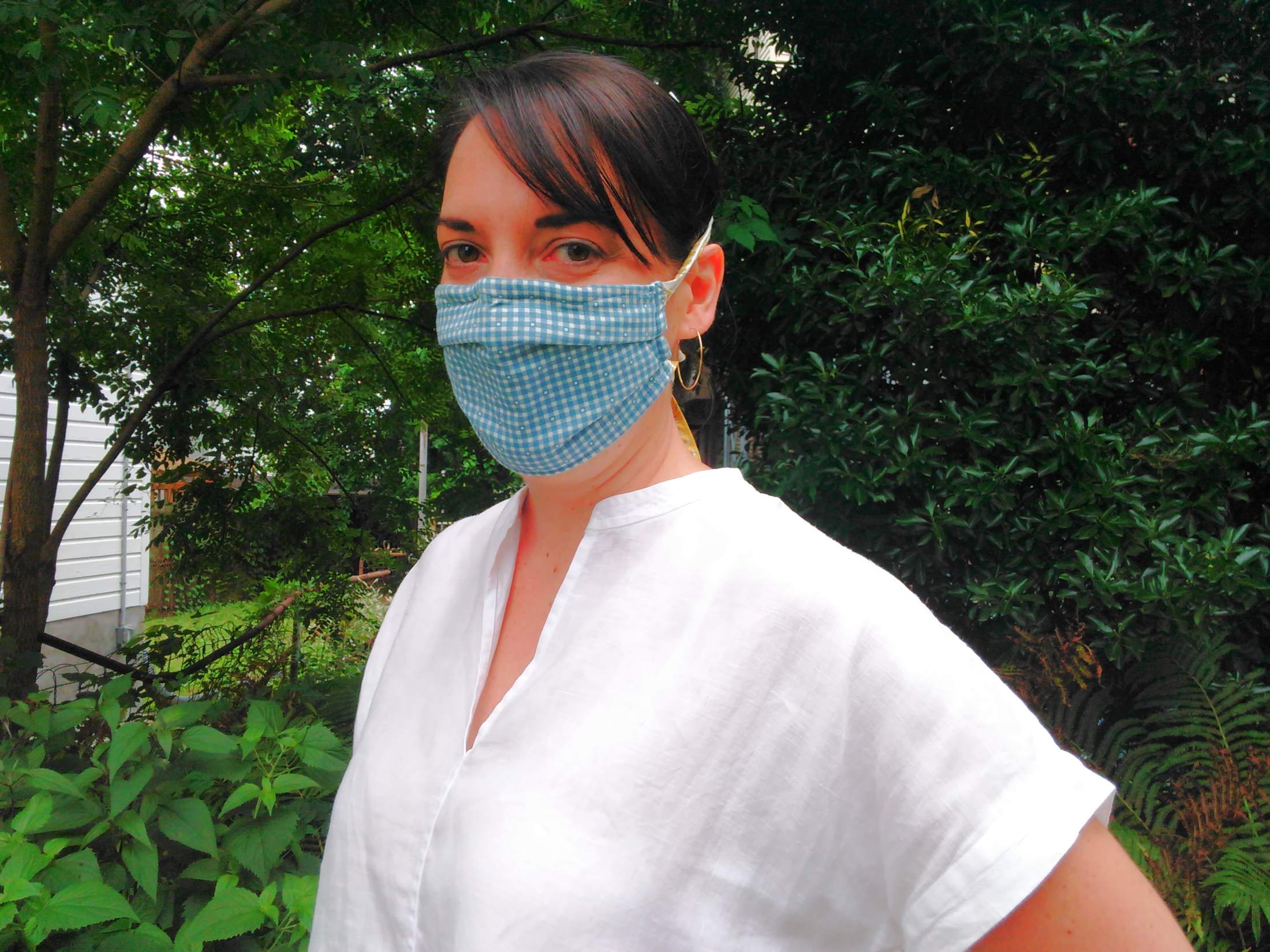 Meet Dalaiah Kusner, our Small Business Training Manager and one of the newest additions to the ASSETS team.
A few months ago, as the seasons changed from Spring to Summer and as COVID—yet again—began shifting our reality as a team, organization, and community, we knew that we needed to listen to the emerging needs of our entrepreneurs and provide them with the resources they were asking for. That meant restructuring our programming and training—and as we weighed our options, also clearly meant that we needed to onboard someone who could create and lead a whole new COVID-19 program dedicated to providing for and listening to the needs of our entrepreneurs.
As we began our search, we knew we were looking for someone who could empathize with the community as well as someone who had experience working in a fast-paced, quick-tempo environment. This person needed to be quick on their feet, willing to learn and grow along with the entrepreneurs they served, and above all, have a passion for creating relationships and healthy support systems. We were lucky enough to have Dalaiah come in at the perfect time.
She joined the team in July and we can already say with 100% certainty that she is one of the most interesting people you will ever have the pleasure of meeting. Her journey has taken her all over the world. Most recently, she worked with entrepreneurs as a product designer for Ten Thousand Villages. Sourcing impactful, colorful, and meaningful items, she had the opportunity to establish relationships with business owners and women who were directly supporting their families and communities. As she begins her new journey at ASSETS, she will be focused on developing programs that will help local entrepreneurs navigate the confusing and time-consuming aspects of COVID as it applies to business development and sustainability.
But enough shop talk—we want you to get to know the real Dalaiah, not just her amazing accomplishments.
On August 6, the ASSETS and Lancaster Works crew had the opportunity to have our first in-person, socially-distanced team meeting since March of 2020. This was the first time the team met Dalaiah, aside from the now too-usual Zoom call, and the verdict couldn't be clearer—she fit right in. She's a warm soul whose passion for her work and relationships is very clear. She brings about a calming presence and wisdom that is only exemplified by the stories of the places she's been and the people she has met. And she's always willing to share a smile, break some bread, and meet you where you are. We're so excited for everyone to get to know her.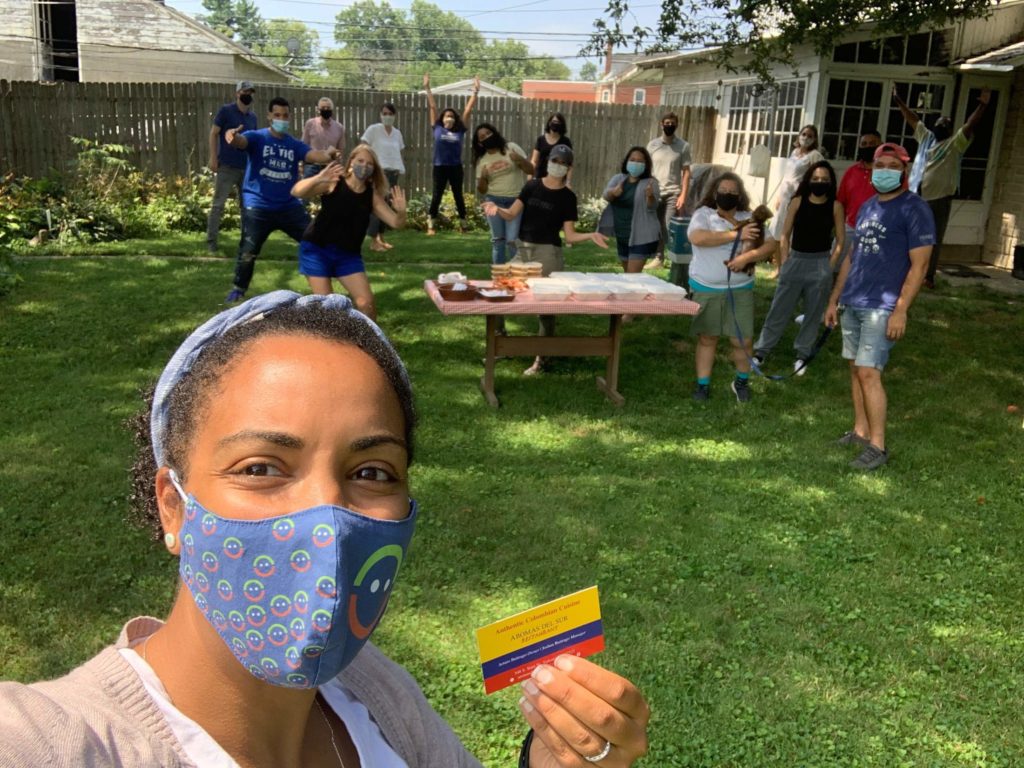 Since May, we have been highlighting staff members as they share photos of themselves in their favorite COVID masks along with some answers to a few questions. What was a fun activity for us has turned into staff initiation now! In true Dalaiah fashion, she provided answers to all the questions and we're grateful to know her even more for it.
1. What has been your tried and true method for staying sane at home?
Getting outside for walks and long bike rides have been key! The first few months of quarantine were fairly easy for me, because I really enjoy the quiet space at home. The long-haul, however, is starting to set in, and I am finding that I need to be more proactive to find ways to connect with people. Socially-distanced walks with friends (and masks) and Zoom chats with long-distance friends are becoming my standbys.
2. Parents, when you need a little extra time to finish something up, what is the go-to activity for your child(ren)?
I don't have children, but one of my favorite quarantine past-times has been storytime over Zoom with my 6-year-old nephew. (We have to make sure the stuffies get their storytime.)
3. Mask fashion: home-made, store-bought, or DIY? And why?
I love this question! (I think it's the product designer in me.) My favorite mask is the first one my mother made for me. She had been researching how to make the best non-medical masks with the right filters (and all the science behind it – which was a little lost on me) long before wearing them became a norm. I received a package in the mail with one of her 'prototypes'. I'm not sure it's fashionable, but I feel protected and loved when I wear it. My second favorite masks are handmade with foot loom textiles from Guatemala, from a brand called Folklore Las Niñas.
4. The best thing about wearing a mask? Or the worst thing about wearing a mask?
My first concern was that people wouldn't be able to see my smile. So I try really hard to make sure my smile is visible through my eyes. (Though I have no idea if it works or not!) Now it's trying to keep up with my sterilizing system so I have one handy when I need it.
5. Word of encouragement to local businesses.
It's hard to tell someone who's on the front lines of crisis to be positive when there is so much at stake. I admire the courage and stamina of local entrepreneurs—their willingness to show up, to be creative, and innovate even when the exact outcome is unknown.
I also have been fortunate to see positive outcomes of so many entrepreneurs around the world who have pushed through adversity and innovated to forge new paths ahead, so I am optimistic that positive outcomes are possible even though they may take different forms than any of us had planned.
6. How have you personally supported some of your favorite local businesses?
I feel like it's the local businesses that have supported me! I have devoured takeout from Callaloo and meals from Marianne Colon of Pure Sage. Weekly local produce deliveries from Stoltzfus Farms (for delivery information please call 717-874-0868) have been a lifeline! And so many of my favorite specialty foods from Commons Food Hub. I have my eye on a few things from Nicole Taylor, although I haven't made the final purchase yet. And Stroopies saved the day for Mother's Day! While I think the best support comes in the way of a transaction, I can't help but also be a cheerleader through social media.
Our entrepreneurs have understandably asked for more COVID assistance and guidance around pivoting business models—and we know that our clients will be in good hands with Dalaiah. The Entrepreneur Training department is hard at work developing new classes and programs to start the Fall off with a bang. They have a stellar line up waiting for you and Daliah will be at the center of all the creativity and encouraging businesses all throughout the process.
---
This story is part of ASSETS' Covid-19 blog series on resilient small businesses we've worked alongside to weather the crisis.