New businesses must tackle special challenges in first year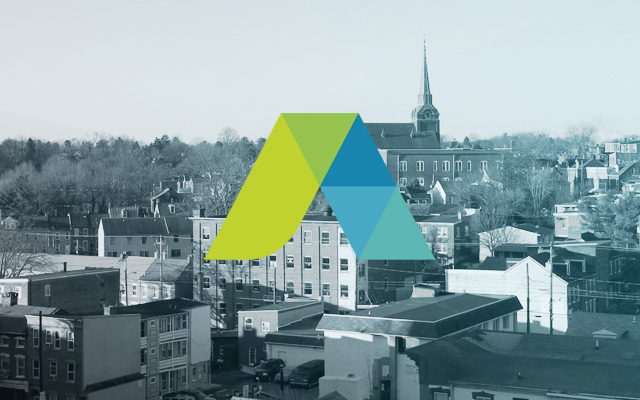 LNP shares some of the stories of businesses that ASSETS has helped and backed. To view this article, in its original format, click here. 
For six years, Daniel Cubilete spent his "off" hours working for heating and air conditioning contractors to make his dream of business ownership a reality.
By 2012, he'd built up a tool inventory and the reputation needed to start serving his own clients.
But his first full year as owner of HVAC Performance hasn't always been dreamlike.
Cubilete is still working to grow his business, which he operates out of his Lancaster home.
He still works full time as a maintenance mechanic at a warehouse in Landisville.
And he has a list of needs and wants that could help his business thrive.
"It's beginning to grow right now," Cubilete says. "There's been good progress for me. … Of course, I'd like more customers."
Like many small business owners, Cubilete has weathered a mix of ups and downs in his first year.
Excitement over early customers and good recommendations has been tempered by the limits of advertising and the stress of balancing an increasingly busy schedule.
"So many businesses fail in the first year," said Jonathan Coleman, program director at ASSETS, a Lancaster nonprofit providing mentorship and business-plan counseling to up-and-coming entrepreneurs.
"What we try to do is set some realistic expectations."
Cash flow is a major concern for new businesses, said Coleman, as are advertising and location selection. All of those issues should be addressed in the development and vetting of a detailed business plan.
But even the best of plans can't prepare an owner for everything.
"Certainly one of the challenges is that there are many situations where you don't know what you don't know," said Tom Baldrige, president and CEO of The Lancaster Chamber of Commerce & Industry.
In Cubilete's case, ASSETS helped him understand the legal and accounting requirements he would face as an independent business owner.
Cubilete registered his business with the state, obtained liability insurance and built an online presence with Coleman's guidance.
But at the one-year mark, he's facing several unknowns: when he will leave his full-time job, whether he'll be able to save enough to buy a van and additional tools for a second employee, and if he'll be able to offer future customers a financing plan.
For the owners of The Farm at Eagles Ridge, a wedding and events venue in Pequea Township, the first year or so included surprise costs and legal fine-tuning.
Cynthia Herr is president of the company co-owned by her daughters, Paige Flowers and Betsy Herr.
An internship at another events company convinced the young women they wanted to be in the venue business; their father, Stuart Herr, was the one who thought their working farm on the Conestoga River could be converted into a unique destination.
After winning zoning approval in mid-2012 and installing a septic system that could accommodate up to 225 guests, the family began rehabbing their circa 1820 barn.
They spent three to four times their initial budget, after realizing that installing central air conditioning and heating would be essential for summer weddings.
"Our goal was to do it the right way, with preservation in mind, but also the amenities our customers would want," said Cynthia Herr. The Farm hosted its first official event on Memorial Day weekend.
In the last 12 months, 51 businesses have opened or expanded in downtown Lancaster alone, according to Marshall Snively, executive vice president of the Lancaster City Alliance.
Eighteen closed in the same time period, four of them open for less than a year.
"That first year is always going to be critical," said Snively, whose organization helps match prospective business owners with viable locations. "Many say that six months is how long it takes to get a foothold."
Coleman said initial start-up costs depend on a business and the owner's own experience and personal capital.
But whether beginning a relatively low-cost service business like Cubilete's or investing $100,000 to $1 million to start a new restaurant, all owners need to be reasonable about their income and profit potential.
Waiting six months to take a paycheck might be a best-case scenario.
"One of the big things we talk about is pricing," said Coleman. "How can you price the service or product high enough to cover the product but also support yourself and your family?"
That might mean that initial financing should include enough cash to provide a small salary, even if the owner eventually has to pay it back. Without that foresight, Coleman said, many businesses will falter.
The Herr family started giving tours of its facilities before work was completed, and The Farm is now booked nearly a year ahead for weddings.
They were fortunate enough that word of mouth and advertising on TheKnot.com led to solid revenue early. Employees already are drawing salaries.
They also were able to obtain a traditional commercial loan, based partly on the farm's worth.
Other business owners who launch successfully might still face what Baldrige calls "owner isolation," a factor that can undermine long-term success.
"A person gets so focused on working in their business day-to-day that they can't get out and work on their business," Baldrige said.
For many owners, connecting with others who have recently opened businesses – or those who did so successfully long before them – can lead to solid advice, partnerships or new customers.
Downtown Lancaster is welcoming so many new businesses that spreading the word that a new shop or restaurant has opened has become more difficult, Snively said.
But he pointed out that business owners who network within their communities and with other locally based businesses are faring well.
"There's a lot of collaborating and cross-marketing," he said.
Organizations such as the chamber and SCORE offer opportunities for business owners to meet others who've already encountered the unexpected.
The chamber launched a reduced-rate entrepreneurial membership that provides access to its lectures and networking events. SCORE and ASSETS both offer one-on-one mentoring.
And by early next year, ASSETS will be partnering with a Philadelphia organization to offer loans of $5,000 or less to help business owners launch and build their credit worthiness.
Cubilete is on the verge of taking a business loan as he moves to full time, with a need of about $7,000 to $9,000 for new equipment.
He's also found that financing is important to his customers. A year ago, he didn't anticipate how many customers needing large-scale repairs or replacements would ask him for financing. He currently is researching banks that would allow him to extend credit to customers.
Cubilete acknowledged that he's also still trying to spread the word about his business.
Although he set up a website and registered with online service directories, not all of his web-based advertising has panned out as he'd hoped.
Cubilete said many of the customers who've found him based on word-of-mouth have been happy with the service he provided. But because they're not members of Angie's List, for instance, they can't rate his performance for other would-be clients.
At peak times, such as the past few weeks, he performs service calls almost daily. But he sometimes picks up work through contractor friends as far away as Delaware because local calls don't keep him busy enough.
"The toughest thing is getting customers," he said.
For the owners of Eagle Ridge, the future will be about fine-tuning, keeping customers happy and protecting the investment. After a few early events, the company tweaked its liability language and rewrote its event contracts to set more boundaries.
"We're constantly working and planning to improve," said Cynthia Herr, who hopes to draw more corporate and private clients for events in a restored farmhouse.
"It has been a year of learning."