For the future of our democracy and the future of our economy, we have got to find a way to include people that are now being excluded.
Ted Howard - The Democracy Collaborative
Seminar Series
Hosted by the Women's Business Center at ASSETS.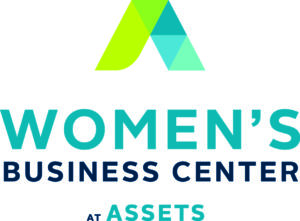 Are you an entrepreneur looking to launch or grow your business? The Women's Business Center at ASSETS is inviting you to participate in workshops that dive into the technical side of entrepreneurship: funding, marketing, exporting, government contracting, and legal issues.  The WBC will run seminars on a monthly basis, which will give you the tools and knowledge necessary to take your business to the next level.
While extra consideration is given to specific challenges and issues for women entrepreneurs, our programs serve all – women, men, and racial and ethnic minorities.
---
SEMINAR TOPICS:
• Business Start-up Basics
• Marketing
• Business Legal Issues
• Finding Your Funding
• Government Contracting
Register for Funding Opportunities
UPCOMING SEMINAR:

Funding Opportunities for Small Businesses
Small businesses are forced to think creatively and out of the box when approaching financing in todays new economy. Whether you are just getting your business off the ground or looking take your business to the next level, this seminar is right for you. Join the Funding seminar to learn how to prepare for funding opportunities and your financing options!

Costs: Free*
Date: August 9th
Time: 6:00-7:30pm
Location: ASSETS
100 S Queen St.
Lancaster, PA 17603
How the Seminar Series works
Who can participate?
Existing and aspiring entrepreneurs can sign up for and participate in the seminars.
How much does it cost?
The seminars are offered at no cost, but we do require registration for all of the sessions.
What will be expected of me?
Seminars are presented in a collaborative style, as such, participants are expected to come with questions and concerns, and with a willingness to interact with other participants, as well as the presenter.

More Information
To find the schedule and location of each of the WBC Seminars, click here to access our calendar.
Reasonable accommodations for persons with disabilities will be made if requested at least two weeks in advance. Contact Melisa Baez at melisa@assetspa.org or 717-393-6089