Shaping Successful Kids: Serving the community through holistic childcare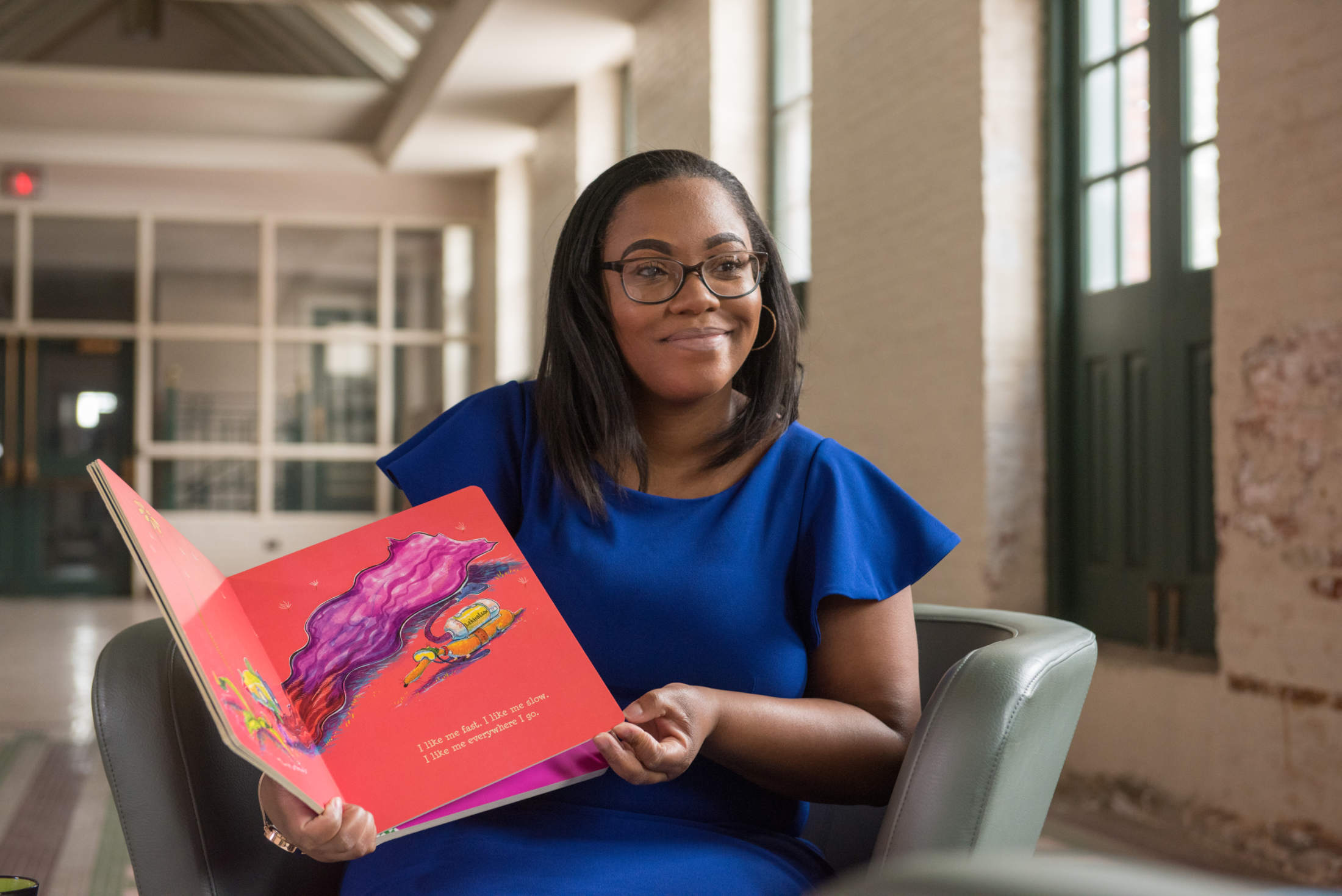 By the time she arrived for her interview for this story, LaShonda Whitaker had already been in not one, but two fender benders—neither of which were her fault. LaShonda's car was hit first, and then unbelievably, so was the Uber she had hailed as a plan B for getting to ASSETS' offices.
No one would have blamed her for canceling, but LaShonda was set on coming. When she arrived, she didn't appear stressed but rather had a look of calm determination on her face. Moving quickly, she changed out of her travel shoes and turned her attention to the task at hand. Her evident resolve in the face of frustrating setbacks was indicative of a deeper determination; one that has served LaShonda well in the ups and downs of her entrepreneurial journey.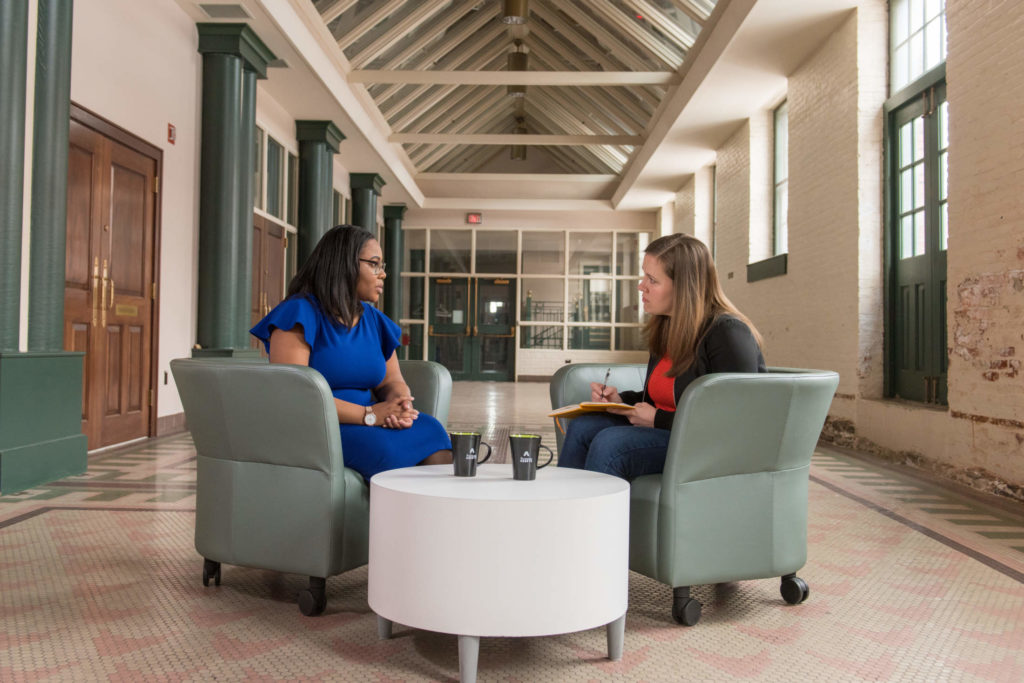 From the time her daughter was very small, LaShonda Whitaker chose to engage and play with her with the goal of preparing her for elementary school. She took a holistic approach, not only focusing on education but also prioritizing nutrition. As her daughter grew, LaShonda began to consider whether there was a way for her to share with others what she was learning about caring for little ones. She reflects, "I wanted to see what I could do for other families."
In 2013, when her daughter was five, LaShonda made good on that dream and started Whitaker Early Learning Center (WELC), a childcare program in Lancaster City. They care for children ages two months to 12 years in an intimate space. This is by design because it gives staff the ability to engage with students one-on-one.  As LaShonda points out, "Kids tend to get lost in larger classrooms."
In addition to the small class size, WELC sets itself apart from other local childcare programs by providing "healthy food and a full academic environment." Using the Pennsylvania early-learning standards for their curriculum, their goal is to prepare their youngest students for elementary school. They also keep an eye out for areas where their students could use some additional help, gathering resources for parents and referring them to agencies that can assist with special needs.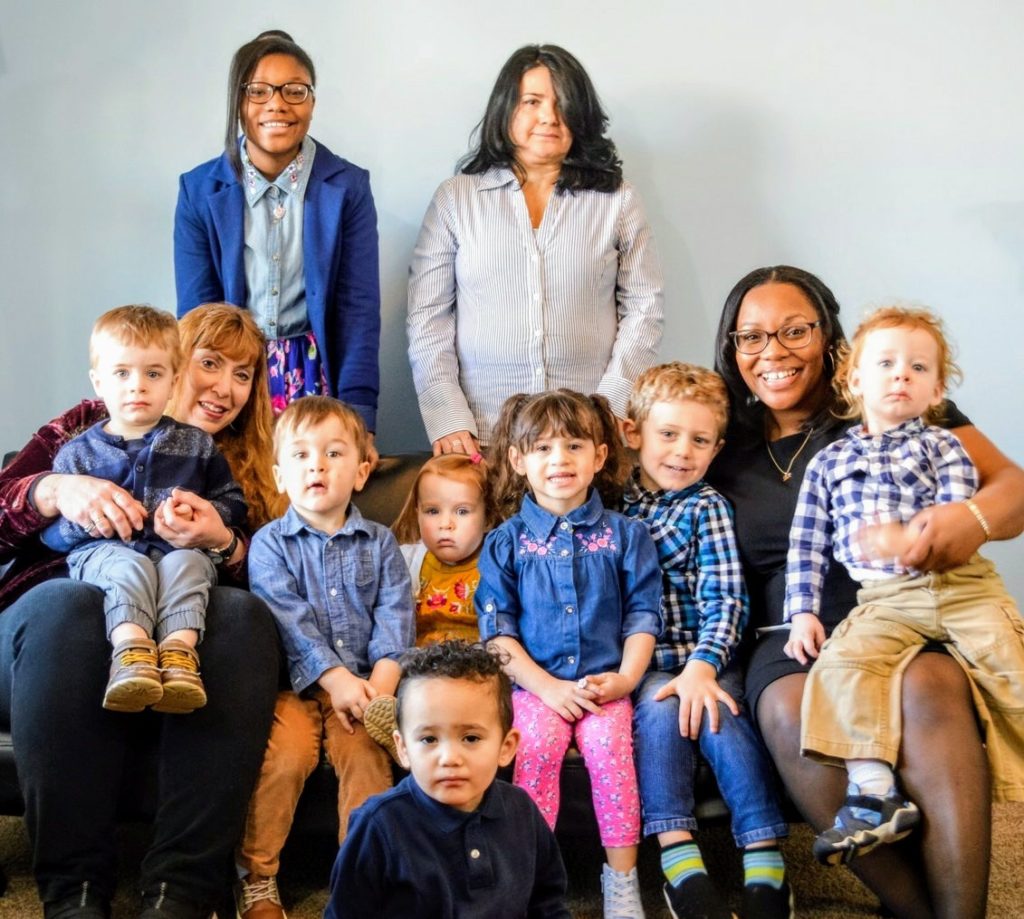 Today, six years into her business venture, LaShonda employs a couple of staff members. However, when she first started, she was the only one, beginning her days at 6 a.m., teaching students, and managing the day-to-day operations of the business until the work was done. The level of commitment it required was daunting.
Looking back, she recalls, "It was an adjustment, especially in my personal life. I didn't really realize the amount of time it would require. As a single parent and head of my household, I had to overcome barriers related to finances and time, as well as managing my personal schedule with my daughter. And then, of course, I had to meet expectations for everything I set out to do for the business."
But she wasn't alone. Several years before becoming a business owner, LaShonda learned about ASSETS from a college friend. "I knew what I wanted to do," she says, but she wasn't quite sure what it would take to bring the dream to fruition. At the time, ASSETS' main offering was a business management course that introduced LaShonda to the basics she would need to master—from creating a business plan to learning to manage finances, marketing, and accounting. The main question she felt the course helped her answer was simply, "Is this realistic?"
Once that question was answered in the affirmative, she put what she had learned into practice. Over the years, LaShonda remained connected to ASSETS, accessing a variety of resources to support and assist her as she grew her business. LaShonda now sits on ASSETS' Board of Directors.
For LaShonda, one of the most helpful aspects of her interaction with ASSETS has been the community it offers. "I can contact ASSETS about what my needs are and they can easily link me with a business that provides the services I need." She's also found great connections within the ASSETS staff through business mentorship with Jonathan Coleman, ASSETS' co-executive director. "Over the years, I've been able to share my ideas and run things by him. I feel comfortable sharing things and know he'll give me the best advice without sugar-coating it. I know he'll be realistic," she says.
As a business owner, LaShonda's priorities have, in many ways, been shaped by ASSETS. For starters, she's learned a lot about being strategic as she looks to the future. And as a participant in ASSETS' Community Lending program, LaShonda received business-building capital when she needed it most. She admits, "At times when I might not have qualified for assistance from a larger bank to meet overhead needs, [ASSETS] gave me an opportunity." Thanks to this practical help and the education and advice she continues to receive at ASSETS, LaShonda says she's much more confident as a business owner.
Even with the many demands of owning a business, it's clear LaShonda loves her work and the opportunity it offers to connect with kids and their parents. She works to foster relationships, pointing out, "I want to always remind myself that it's my family business, but we are also serving families in the community."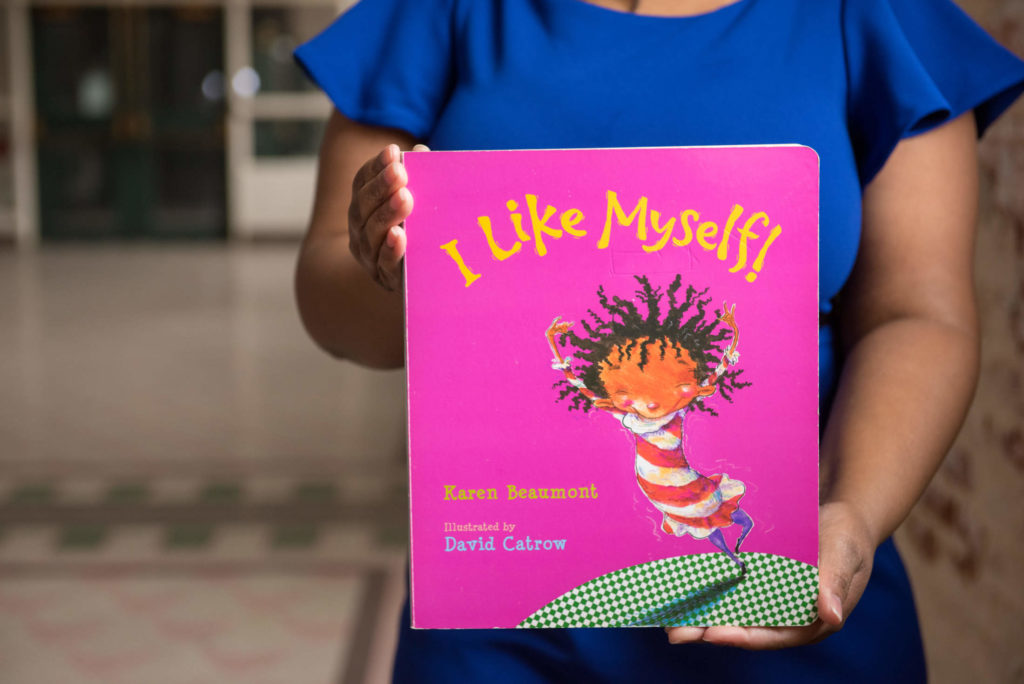 The team at WELC is here to support parents. "It's a team effort, and it's rewarding to see our families satisfied with the work we do. Some of our students are entering kindergarten now, so to see them successful and prepared…it's good to know I had a part in that."
It's serious work preparing students for school, but during the day, students at WELC learn through fun. "We have music on all the time. As the kids move through a variety of exercises, we work on gross and fine motor skills. It also helps settle and loosen them up," she says. Using a weekly theme around which daily lessons and activities are based, they cover important topics, such as manners, through routine and repetition.
Spending all day with kids helps the staff not to take themselves too seriously. LaShonda smiles, "We laugh a lot! You can be yourself with kids and they don't judge you." And when students inevitably have a bad day or act out, LaShonda and the WELC team emphasize manners and respect. "We work on redirecting them by having as much fun as we can. Eventually, they see they're missing out."
She continues, "They do better when I'm engaging with them. They learn from what they see us do. Every kid is different, though. You learn them…there are different tricks for different kids." This individualized approach is a direct result of the fact that LaShonda has stayed true to her original vision of providing a holistic, intimate childcare environment.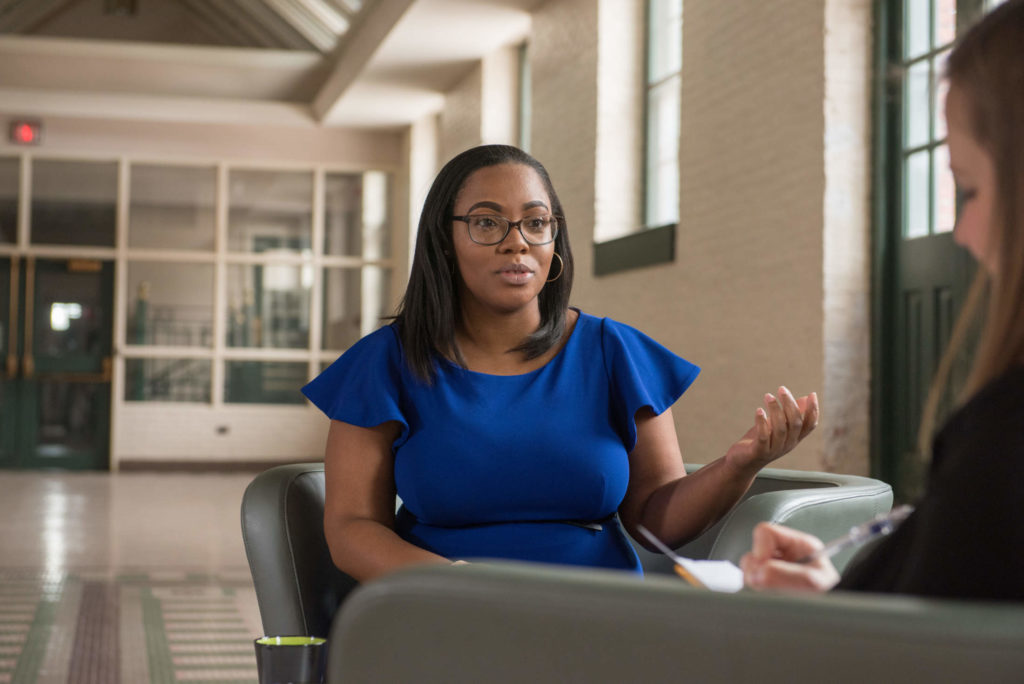 It hasn't always been easy, but as she reflects on the last six years of business ownership, LaShonda has learned what it takes to be successful. "You have to have a fire burning inside you. Things might not always go your way, but you just do your best to make it work. You have to be consistent and reliable for the people you're serving."
Clarity of purpose and a commitment to see things through are qualities that benefit individuals and businesses, and by extension, the communities that surround them. And whether she's fighting her way through a morning gone wrong or teaching kids a new concept, that's clearly the case for LaShonda and the students who get to spend their days with her at Whitaker Early Learning Center.
Learn more about ASSETS' entrepreneur training and community lending program.
Visit Whitaker Early Learning Center's Facebook Page to learn more and contact LaShonda.