Another one of our amazing clients is running her own business and making a difference here in Lancaster. Go Falesha!
To view the original post by Irene Snyder on LNP, click here.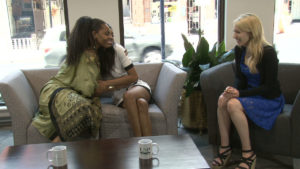 Falesha Martin owns a hair salon on South Prince Street. She helps families who have adopted or are fostering girls with ethnic hair learn about ethnic hair care. Martin also raises awareness for domestic violence. She inspired her daughter, Shaniqua Martin, to be motivated and achieve her goals.