Using Cooperative Models to Meet Challenges of Poverty and Inequality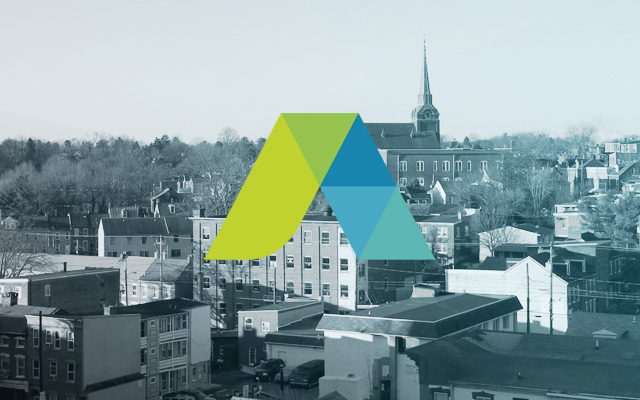 ASSETS Executive Director Jessica King recently published an op-ed in Lancaster Newspaper titled "Using Cooperative Models to Meet Challenges of Poverty and Inequality."  (link to LNP article)
The organization I direct — ASSETS Lancaster — has a mission to promote business strategies for impact by utilizing social and financial capital for good. In this role, I have the privilege of examining strategies to address the challenges of poverty and inequality through business rather than just through social service. In this pursuit, I recently attended a conference of the Social Venture Network, a movement of successful entrepreneurs and investors who focus on purpose-driven companies, where profit is held on par against care for people and planet.
I am also immersed in an MBA in sustainability, where we examine and explore business models focusing on this "triple bottom line" of people, planet and profit. This concept of using business models to address social or environmental challenges is broadly expressed as social enterprise or impact business. Skeptics may argue that in times like this, profitability is as hard as ever to come by using even traditional business models. But case after case conveys the financial success of companies that lead with vision and place priority on stewarding human and natural capital.
At ASSETS, we have many ideas percolating around innovative economic development where we are based in historically low-wealth south Lancaster. We recognize that not everyone can or should be an entrepreneur, but good jobs are the surest way out of poverty for individuals and communities. Cooperatives can be a model for this work. Mondragon Corp., described as a "caring form of capitalism," was started 70 years ago by a Catholic priest working to rebuild an impoverished and war-torn community in Spain. Worker-owned Mondragon cooperatives now generate more than $16 billion in revenue and employ more than 70,000 people worldwide at thriving-wage jobs. It is argued that the cooperative's strong presence in the Basque region of Spain has created the lowest regional unemployment rates in the country. U.S.-based and smaller-scale cooperatives I have personally encountered this year include Mandala Marketplace, a worker-owned fresh foods cooperative in high-poverty West Oakland, California, that brings fresh, affordable food to an urban food desert and creates an ownership opportunity for neighborhood residents to contribute to and share in the success of the enterprise and the community. Chicago-based New Era Windows was created out of a company closure. Workers reopened a window manufacturer after the 2008 collapse and have increased quality and reduced expenses through innovation and common sense gleaned from years on the front lines.
A few businesses are pioneering this concept locally. Lancaster Farm Fresh is a farmer-owned cooperative that increases access to regional markets for local organic farmers. The Seed is a downtown worker-owned restaurant serving affordable, vegetarian and vegan fare and promoting community engagement. These cooperative models demonstrate that the whole is greater than the sum of its parts by creating access to greater opportunities with coordinated resources and capital. This model could, and should, resonate in a place like Lancaster. Cooperative values are already at play in diverse communities in Lancaster, from the Plain communities surrounding my childhood home to my current home in the tightly knit and racially diverse communities in south Lancaster city, where social capital is broad and deep, to millennial friends and clients who are testing, and in fact demanding, new models of business and community.
Lancaster is big enough to know the challenges that poverty and inequality can bring to a community ecosystem. But we are also small enough to foster meaningful change and see new impact around long-standing problems. I believe business can play a unique and impactful role in this work.