Community Over Competition: Building and Sharing Success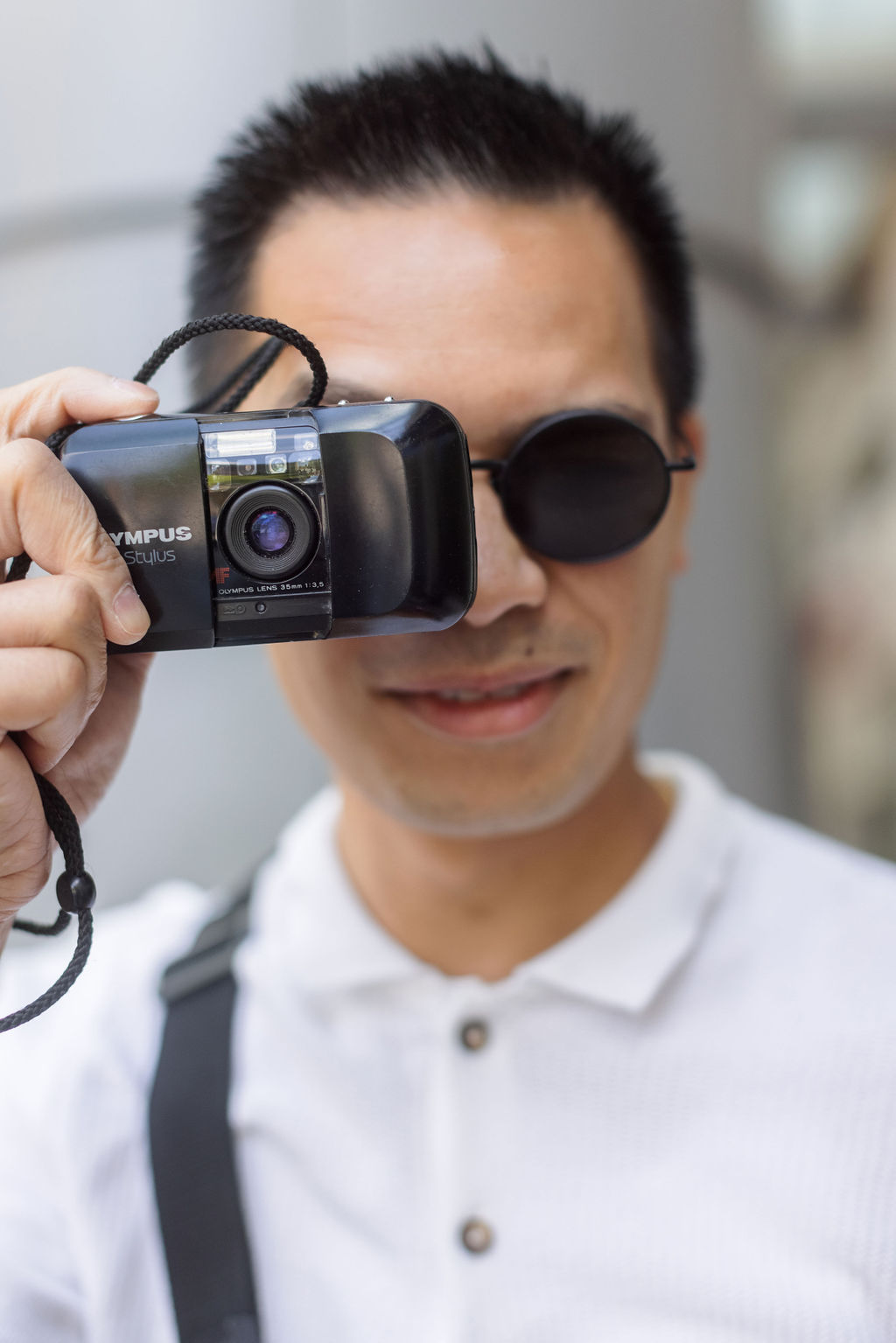 At the moment, PhotOlé Photography doesn't have a physical place to call home. If it were just any business, that might be more a logistical issue than a loss. But over the past decade-plus, PhotOlé has been a hub in the Lancaster City community; not just a full-service photography studio, but also a judgment-free zone for photographers and creatives of all stripes and abilities to do everything from hone their expertise to pick up a camera for the first time.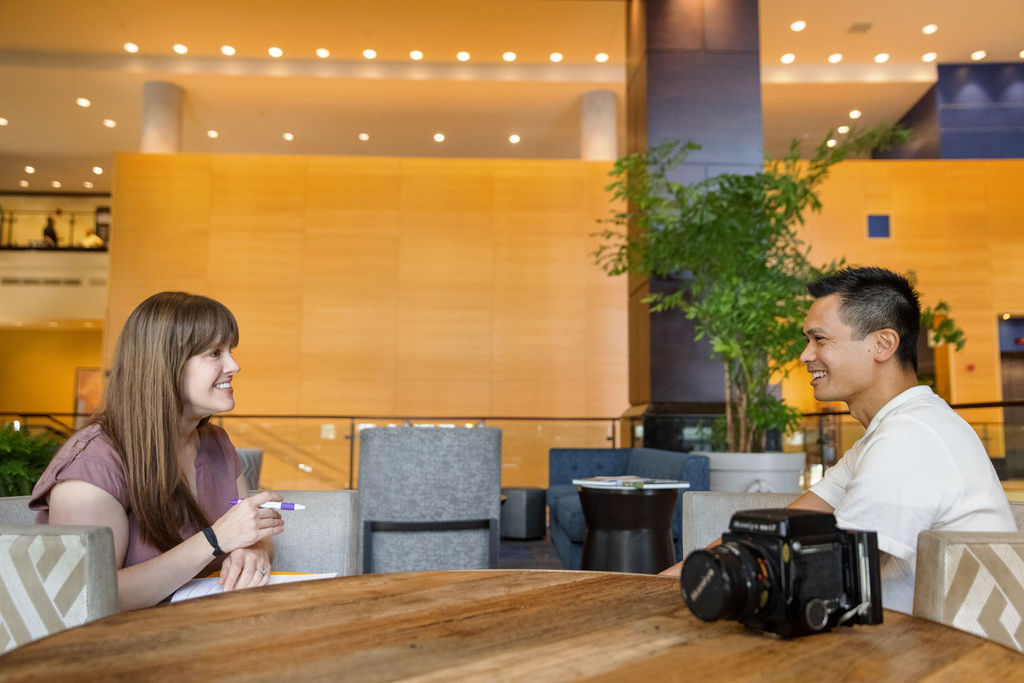 In their former space, owner Olé Hongvangthong displayed his impressive collection of Polaroid cameras, eventually filling an entire wall with them. Scroll the PhotOlé Instagram and you'll see how the cameras became a backdrop for Olé to snap photos of visitors—clients, photography enthusiasts, friends—and how those photos, taken together, became something of a guest book.
Echoing the wide assortment of Polaroids is the variety of subjects in the photos. From a bank executive to a mom and dad holding their toddler, from pageant contestants to actors from a local theater company, the photos tell the story of a business animated by inclusivity and diversity. And it's no wonder—those same values emanate from Olé himself.
Olé's interest in photography goes back years. In high school he could often be found, camera in hand, capturing the things he saw. The name "PhotOlé" dates to those years when friends coined the portmanteau to describe him and his love of photography. "It started as a joke but then it turned out to be a unique, memorable name for the studio," he says.
His first job out of high school was taking school portraits. Olé remembers the difficulties of photographing kids, especially the ones who didn't want to listen, but he took it as a challenge. Persistence paid off with experience and eventually, other job opportunities. Olé learned an important truth through that season, saying,
When you care about your work deeply, people will hire you. That gave me an opportunity to make this my career.
Instead of balking at paying his dues, Olé was humble, valuing every opportunity to work and learn. He continues, "I was just passionate about photography—not a specific niche. I was just really trying to be good at it for myself, not to be a leader in the industry or get to a specific status."
A Lancaster native, Olé had moved out of state for his work with the school portrait company. When he eventually found himself back in Lancaster in 2008, he decided it was time to go to work for himself and open PhotOlé. His main motivation was a desire for the flexibility he had been lacking. He recalls,
Starting my own business was more to fulfill my need to have more time with my wife; to be more in control of my schedule. I loved my previous job, but it took a lot of my time.
He describes the start of his entrepreneurial journey in one word: random. Having no prior knowledge of how to start a business, Olé says he "just jumped into it and kind of made it work." He wasn't alone though. It's been a family effort from the beginning—something for which Olé is grateful. "I owe my wife Heidi and her family everything for my business," he reflects. "They saw something in me that I didn't see in myself and were the first to invest in the business. I remember her mom buying me my first website and helping to finance my first lighting equipment." To this day, Heidi plays an integral role as co-owner. "Everyone in the community thinks of me as the owner," Olé says, "but you can't have this business without my wife."
One of the challenges Olé navigated as an entrepreneur, especially in the early days, was charging what he should for his work. He elaborates, "As creatives, we always feel like we should do the work for free. The challenge was to set a specific price point and then be okay with not getting the job." As time went by, he became more comfortable with drawing lines for the health of his business and himself as a business owner.
Olé's resistance to becoming a niche artist has persisted and as a result, he says PhotOlé's portfolio is "intentionally diverse." Even Olé's personal mission runs counter to what typically drives business these days. He smiles, "I work with companies that have these great mission statements, and I realized my mission is just to be happy doing what I love. If I'm not happy, I'm not going to be able to produce quality work."
As any small business owner knows, there is tension between doing what you love and making sure you can pay the bills. Olé has learned to walk that line. "I'm trying to communicate my passion to my audience, but then at the same time, I need to be able to deliver a clear message about the clients that hire me. I owe this portion of the business to my wife, who has a background in marketing and advertising. She's shown me how important it is to understand your client just as much as your craft," he says.
What differentiates us is that we're really focused on the client rather than just on producing photography.
This means PhotOlé might not be the best fit for some potential customers, but Olé is comfortable with that. "When a client tells us they're interviewing 4-6 photographers for a job, I almost don't want to do it," he says, "because that's not our mission—to compete. All my peers, all the photographers in the community, they're my friends. I don't want to be fighting against my peers when I know the quality of their work is good." Ultimately, he says, "I would love the opportunity to do the work, but I want to learn about you and why you want us to be the ones to tell your story."
If the potential pitfalls of running a successful business have been rain clouds, then relationships with clients are one of the silver linings. In fact, Olé has built a loyal client base precisely because he's doing what he loves while delivering for his clients. "I'm able to grow my career based on those connections," he explains. For instance, he recently shot a wedding for a bride whose aunt and cousin had also hired him in the last several years. He continues, "I think in any business, you want people to buy your product over and over. Passion for product is a huge reward."
Olé doesn't just sit on the receiving end of that kind of loyalty. As a matter of fact, he's become a repeat customer and supporter of ASSETS over the years. Early on in his entrepreneurial journey, Olé noticed he was seeing Tina Campbell, CEO, and Jonathan Coleman, former Co-CEO, everywhere. Running into them over and over again made him realize they shared a lot in common. He was drawn to ASSETS because, he says, "they are the leaders in our community." Soon, he dove into all things ASSETS. "I took a lot of different courses and educated myself about the realm I was getting into," he remembers. Olé also took advantage of ASSETS' networking events that allowed him to talk to and learn from other entrepreneurs.
Next came a new level of involvement: mentoring for the Great Social Enterprise Pitch. Olé recalls, "Mentoring allowed me to hone my skills and made me realize I do know what I'm doing." The opportunity boosted his confidence.
When you work for yourself, you don't have someone grading you. Sometimes I think we forget how important it is for other people to recognize what we're doing as good work.
Being invited to mentor other entrepreneurs reassured Olé that he was on the right track.
Olé's relationship with ASSETS continued to grow, with the PhotOlé team photographing the Pitch over the years. Because of that partnership, Olé began supporting ASSETS as a donor through Lancaster's annual ExtraGive.
I wholeheartedly believe in ASSETS because they're creating structure for individuals like myself who come in without any structure. I think donorship gives an organization a scorecard, saying 'You're doing the right thing, and we're here to support you.'
Olé says everything he learned at ASSETS "gave me the opportunity for revenue, which made it so I can give back to the organization. It's full circle."
Olé isn't done finding ways to support the work of ASSETS, either. Although the COVID-19 pandemic has caused delays, ASSETS and PhotOlé have plans to host a fundraising night where Olé and his team will provide high-quality headshots for ASSETS' clients at a reduced rate. The proceeds would then go back to ASSETS, with the intention of offering recurring future events for clients and community members.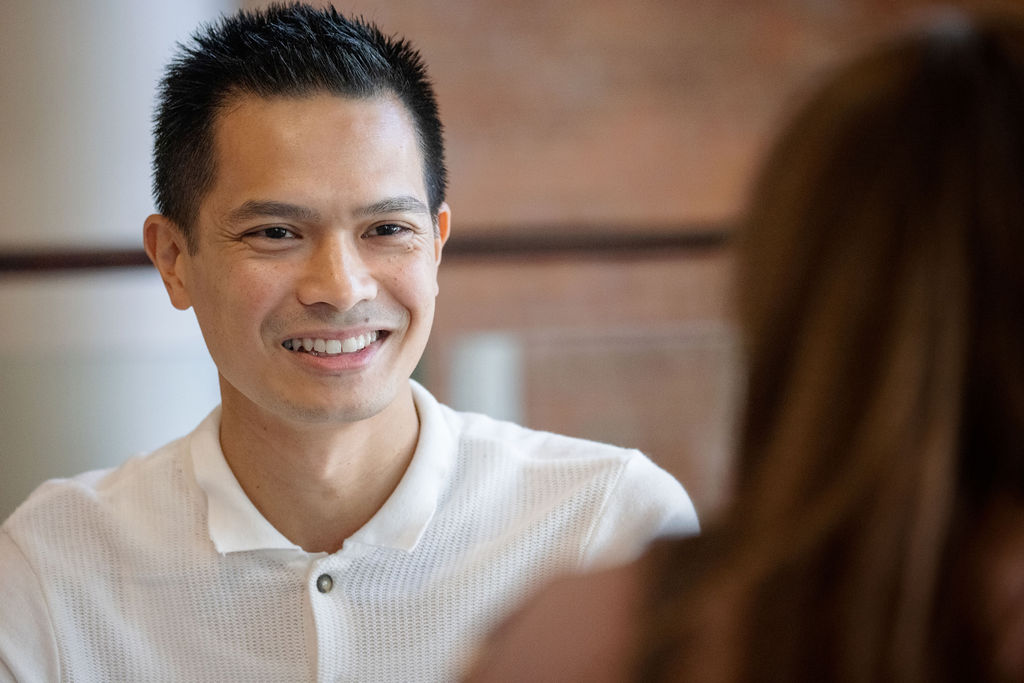 Looking back over his relationship with ASSETS, Olé encourages other entrepreneurs to reach out. "Get involved. Sign up for classes. You will learn something you didn't know, or it will reassure you that you're going down the right path."
He shares some additional wisdom from his personal experience:
Network with other businesses—even if you think they're your competition—because you're only going to grow your business at the level of the support system you create. Mentor other entrepreneurs and businesses. No matter what level you're at, you know more than somebody else, even if you don't realize it. Donate, because it will keep the mission going and because it's good for the community.
Olé is invested in seeing ASSETS continue in the mission because he says ASSETS is a leader, setting an example for others. "Not that other organizations need to become ASSETS," he explains, "but they are doing a great job at being more open to every entrepreneur and every business without making anyone feel unwelcome." He continues,
They're the leaders without realizing they're setting the bar. They are doing the work with the right spirit, without an agenda.
Olé is too humble to say it, but the same can be said of him and his company.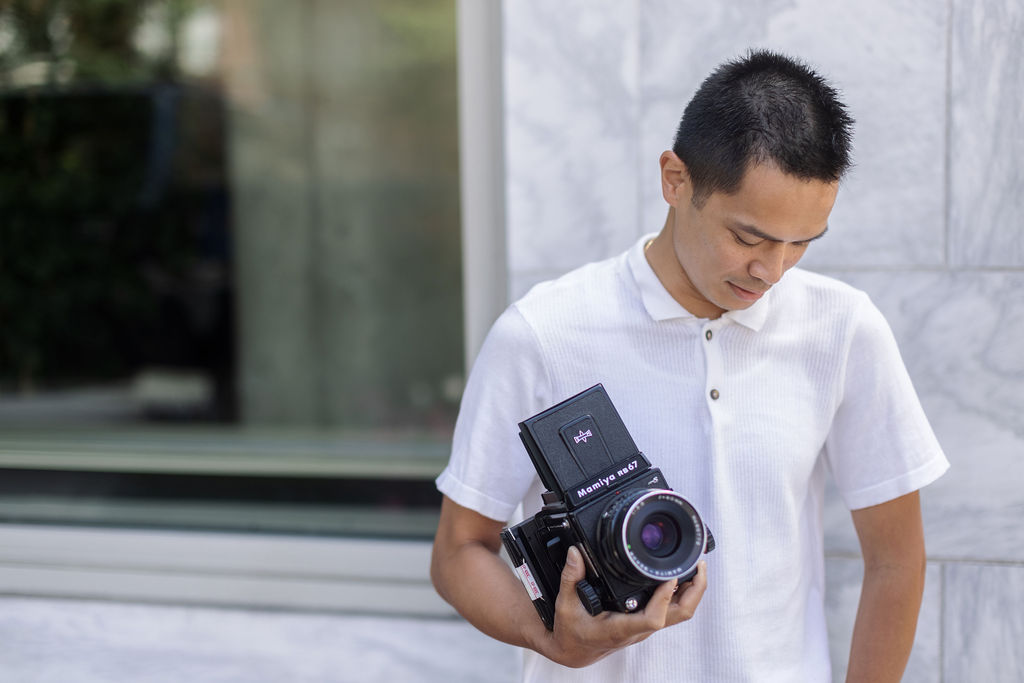 Like most small businesses, PhotOlé was hit hard by the pandemic. They had to shrink their staff down to just Olé and Heidi. Looking ahead, Olé says he's hoping to be able to hire back many of the staff who had to be moved to subcontractor status. "I think a lot of photographers think they can do it all; you don't realize how important it is to have another person next to you," he says. With characteristic humility, he adds, "You can learn from everybody; that's what I've learned from being in business."
Olé is also looking to find PhotOlé a new permanent home after they had to vacate their space in May, with little warning. He reflects, "I felt like my space was for everyone. It didn't matter if you had 7-10 years or two weeks of experience—you were welcome. We provided a space for you to be able to grow your business or your craft without judgment." Understandably, it may take a while to find something that measures up to the memories and relationships built in the old studio, but Olé is optimistic.
Until then, he's staying the course of encouraging others as they pursue their dreams, from fledgling photographers to newly-minted entrepreneurs. He says his dream for Lancaster is:
For the community to recognize that a small business can move the needle as much as a giant corporation can. Sometimes we can do it better.
PhotOlé is proof of that.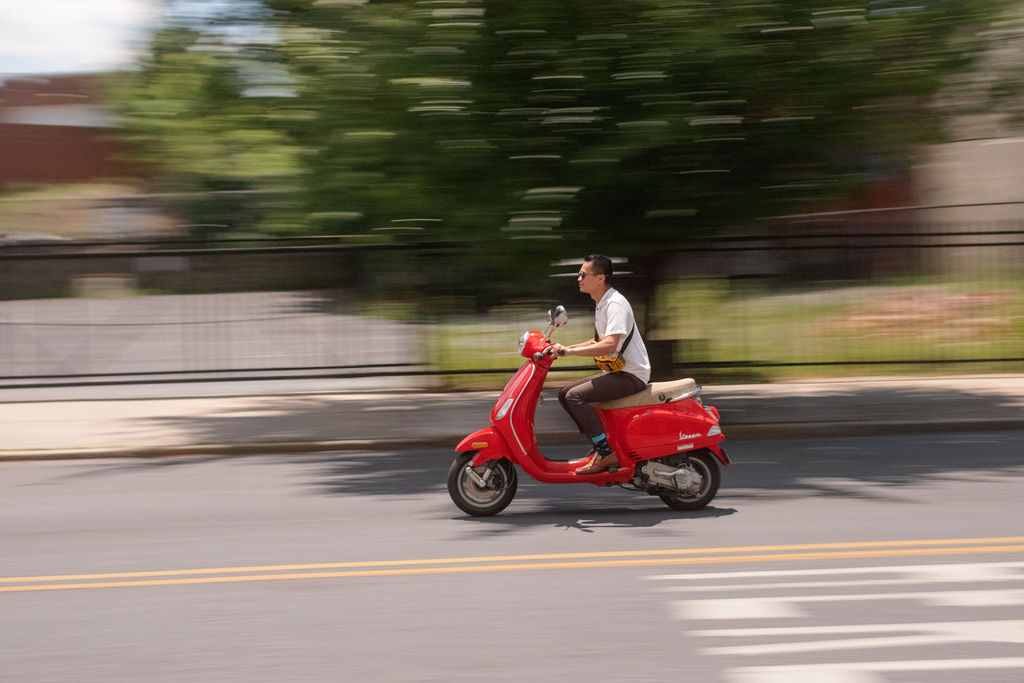 Inspired?
Consider PhotOle for your upcoming photography needs and help him find a new space! Follow him on social at Facebook and Instagram.
Support ASSETS' on November 19th's ExtraGive, Lancaster County's largest day of support, and help us reach our goal of $65,000!
Take Ole's advice and "Get involved. Sign up for classes. You will learn something you didn't know." We offer free 1-on-1 Discovery Calls to learn more about you and your business—and chat through how we can help >> Training | Lending | Consulting