How Will Your Business Make an Impact?
This is a huge opportunity for all businesses to take a leading role.
More than ever before, people across the world are calling for business to take an active role in society and address our collective challenges head-on. As we realize the vast potential of business to tackle issues like inequality, poverty, and climate change—in ways big and small—people increasingly want to buy from, work for, and invest in companies they believe are leading the way.
Impact Consulting at ASSETS exists to equip Lancaster County business leaders with the insights, tools, and strategies to strengthen their businesses and set themselves apart in a changing landscape.
We help you not only find innovative ways to have a lasting positive impact on our community but also to create value for your business in doing so. Business for good is good for business. People will see your effort and impact, and they will reward you with their dollars, time, and loyalty.
Want to learn more?
Sign up today for your free Discovery Meeting. This 15-minute session is focused on your story, mission, and goals, and how ASSETS can help you elevate and build your business.
ASSETS gave me a way to create systems and quantify things so that I can see my level of success in all areas that are important to me.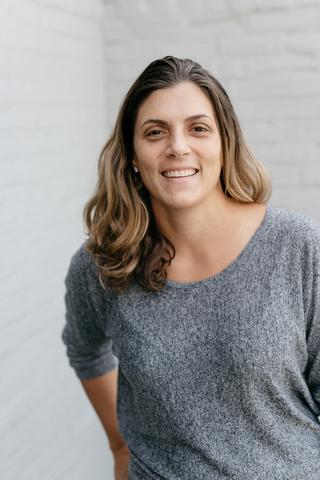 Crystal Weaver
Co-Owner, Commons Company
"Business as usual" must change. Are you ready?
What kind of impact does your business have on your community?
Finding out is easier than you think. Your free 15-minute Discovery Call is just a click away.
Schedule now »
Who We've Helped
ASSETS' clients are happy clients
Need More Proof?
We help companies make the community stronger through their businesses. We believe doing business this way is good for everyone, including for business—and the research agrees.
Investing in Workers is Good for Your Bottom Line

Aspen Institute

Read article »

The Comprehensive Business Case for Sustainability

Harvard Business Review

Read article »

To Affinity and Beyond: From Me to We-The Rise of the Purpose-Led Brand

Accenture Strategy

Read article »
Leaders Using Business For Good
The dialogue around the role of business in society is an ongoing one. See what leading companies and thought leaders are doing and saying.
America's CEOs Seek a New Purpose for the Corporation

Fortune

Read article »

Don't believe the Business Roundtable has changed until its CEOs' actions match their words

Fast Company

Read article »

The Hardest Thing to Change Is What Most Needs to Change: Expanding Our Duty of Care

Forbes

Read article »
Our Partners
It takes a community to transform a community.
We're proud to hustle alongside the following organizations to create an economy where everyone can prosper.
B Lab

ASSETS partners with B Lab—the nonprofit behind the movement of Certified B Corporations—to offer exclusive access to the B Impact Assessment.

Visit website »

In Good Company

Business for good is good for business. In Good Company is ASSETS' new initiative championed in partnership with The Lancaster Chamber of Commerce and Lancaster County Community Foundation.

Visit website »