Embracing Identity: Opening Doors to Success by Empowering Young People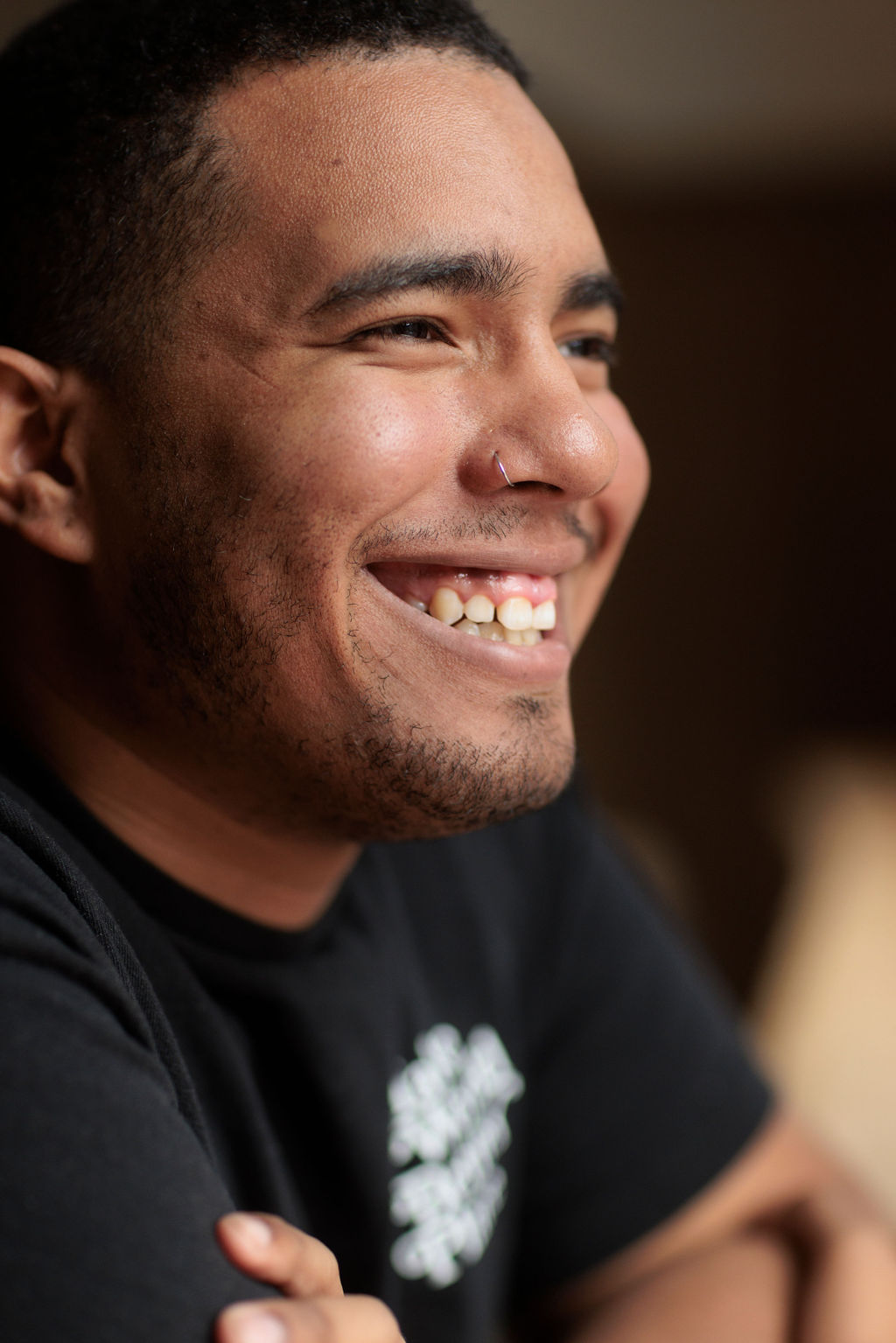 By Veronica Kirchner, ASSETS' Blogger
Meet Isaac Etter, an activist driving change to help open doors and create opportunities for young people. While Isaac's activism initially began with a focus on the local Lancaster community, his most recent work aims to impact on a much larger scale. In May 2021, Isaac founded Identity, a learning community for post-adoption and foster care education.
Leading this social enterprise is a natural outgrowth of Isaac's expansive career in activism and entrepreneurship, starting when he was a teenager. Isaac shares,
When I think back on it, I've been doing entrepreneurial things for a long time. I had a recording studio out of my parent's basement when I was 15.
He laughs at this memory, explaining that he never considered himself an entrepreneur at the time. Yet, this first business venture certainly ignited a flame.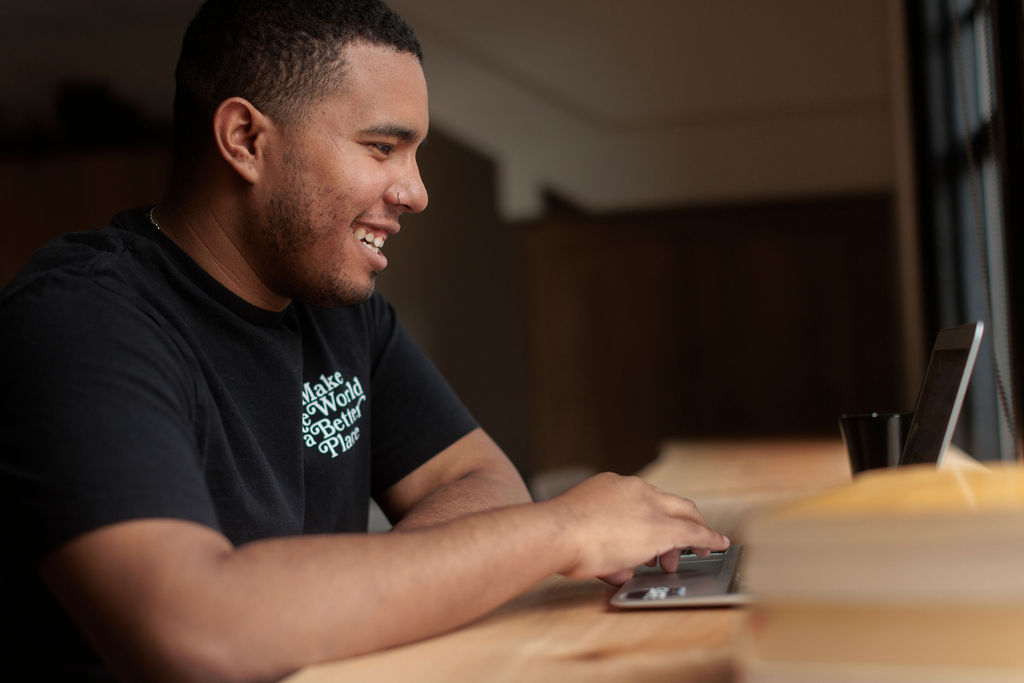 Several years later, Isaac moved to Atlanta where he gained valuable leadership experience in the nonprofit sector. With a desire to continue exploring his passions, Isaac decided to move back to Lancaster to save money for college. But his return home revealed some startling realities. Isaac recalls,
When I came back to Lancaster from Atlanta—where there were so many opportunities for young people—I realized the immediate lack of resources for young people. I got very hyper-focused on what we could do to create opportunities.
This led Isaac to create Lancaster Together, an organization to connect young people with nonprofits in the area through events. One of these events centered around adoption and foster care, and Isaac spoke about his own experience being adopted. After hearing Isaac share his personal story, several adoption agencies asked him to speak at their upcoming events. Receiving these opportunities prompted Isaac to launch Etter Consulting, which took him around the country to speak on transracial adoption.
Then in 2020, amongst a national racial reckoning, Isaac co-founded SafeHouse Lancaster to ensure that protests were safe spaces and protest organizers were trained to have more of an impact. A year later, the organization merged with the YWCA to continue the community mission. Isaac explains that transitioning out of his leadership role with SafeHouse Lancaster was intentional as he had already begun planning for his next endeavor. He recalls,
I knew Identity was coming—I knew my heart was in adoption.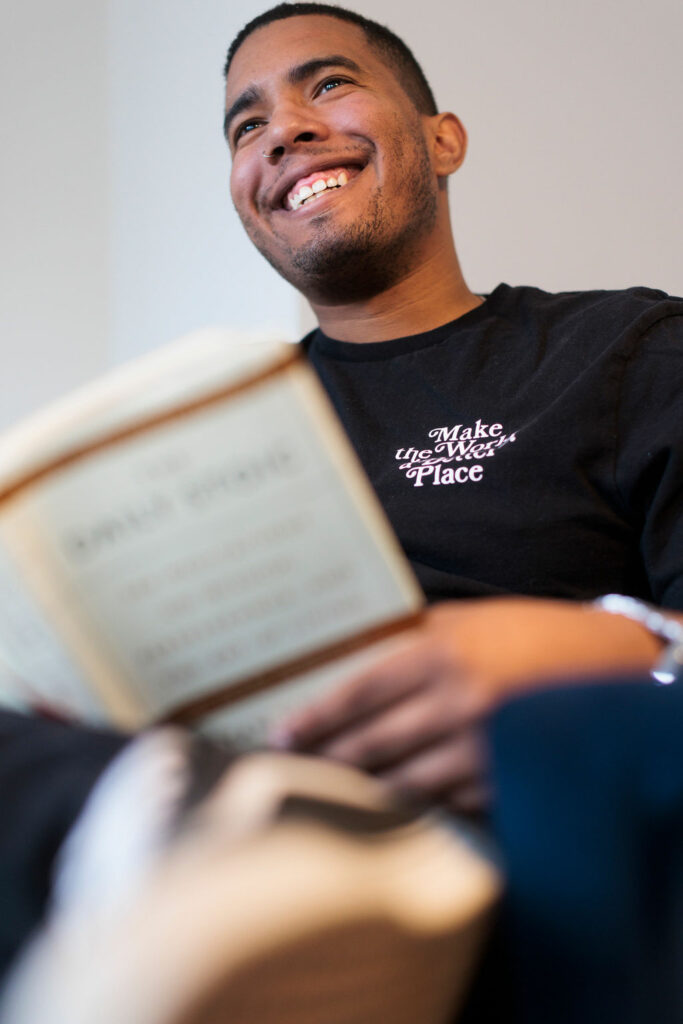 Because of his personal experiences, Isaac possesses an acute awareness of the obstacles faced by parents adopting or fostering. He envisioned a future where parents receive post-adoption support instead of feeling alone. This created the foundation for Identity, which exists "to make adoption and foster care education more accessible, diverse, and ethical." Essentially, Isaac hoped to get information into people's hands.
To achieve this mission, Identity provides training through an app-based platform. Central to the virtual learning hub is a community tab dedicated to connecting parents who are on this journey together. The app also features webinars, video tutorials, and monthly live trainings. Additionally, parents have the opportunity to ask questions anytime on a "haircare message board" supported by an in-house haircare specialist. For cultural recipes, there is a cooking section crafted by a featured chef. Ensuring that no question goes unanswered, parents can search Q+A tabs or even book a 1:1 session with a coach directly through the app.
But before the online community was built, Isaac needed the help of others to transform his idea into action. Seeking assistance to answer his entrepreneurial questions, Isaac turned to ASSETS. He refers to the organization as a "small business launchpad" because of ASSETS unique ability to help entrepreneurs get their businesses off the ground. For Isaac, this came in the form of financial assistance and education.
ASSETS gave us our starter capital. We got a [Small Business Loan] to really get moving, which was a huge help because it allowed us to get our website and a lot of other core branding pieces.
Alongside the funds to kickstart the company, ASSETS' Community Lending department provided Isaac with financial guidance to assist in the utilization of the loan. Isaac emphasizes that one of the most useful things he received from ASSETS was "the ability to clarify how to use capital after getting through the loan process." ASSETS helped him answer important questions such as "What is the best use of capital, and how do we make it last?"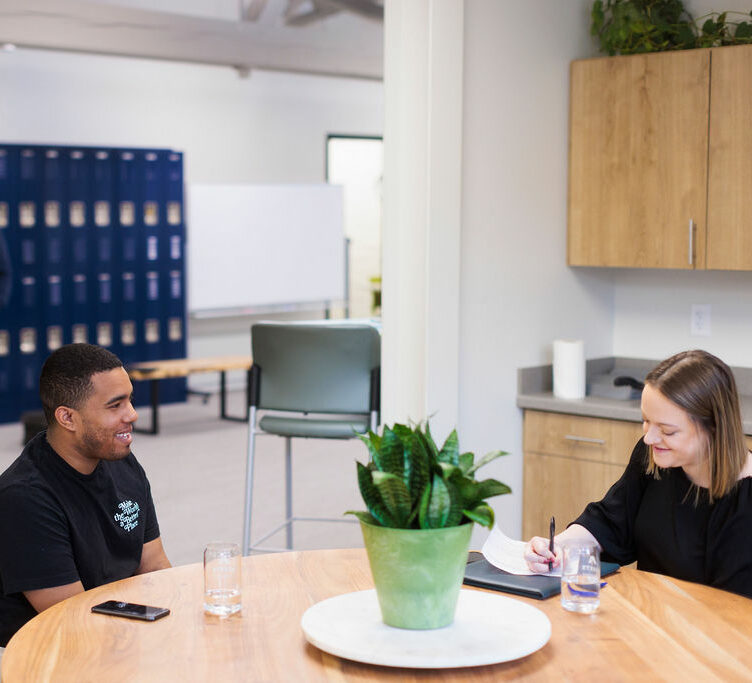 To start, the need for a strong digital presence to clearly convey the story behind Identity and the organization's purpose was identified. The loan from ASSETS allowed Isaac to connect with a marketing professional who helped transform his vision into a powerful mission statement:
Our core philosophy is that when parents are equipped, children are empowered. And when children are empowered, families thrive.
Unfortunately, the current state of post-adoption support doesn't properly equip parents for the challenges they may face. Isaac elaborates, "We know parents need this education because through the last couple generations of adoption, there's been a lot of harm done by the lack of education that parents have gotten and the lack of resources. We want to do everything we can to make sure the parents are getting this [information] so that the children can have better experiences."
Isaac points to his own story as an example.
I was adopted when I was two [years old]. Throughout my whole life I faced a bunch of challenges with my own identity… There were a lot of resources and knowledge that my family didn't have that set me up for a lot of discomfort in my adult life, especially around race. What we do is try to mitigate that experience for other adoptees.
Isaac recognizes that parents are doing the best they can with the resources they're given, but oftentimes the education they're provided isn't comprehensive.
Acknowledging that parents truly want the best for their children, Isaac proposed an approachable alternative to help reduce this knowledge gap. "Nobody goes into it wanting to be a bad parent, but sometimes foster care education sets parents up for failure because it doesn't give them ongoing resources and support… Since we know the heart of parents isn't to harm or damage their children, what we want to do is make sure they have a clear line to be the best parents they can be. I hope that our community serves as a place for those parents to feel like they can come and get support and encouragement."
Thus, Isaac intentionally developed Identity and its services to be accessible for all parents. It's not just informational, but rather a more practical approach of "giving parents resources and supporting them through taking action." The goal of Identity is to meet parents where they are while teaching and helping them navigate challenges along the way. This requires information that is not only readily available but also relevant to the current times. Isaac states, "I think that adoption and foster care education is really outdated."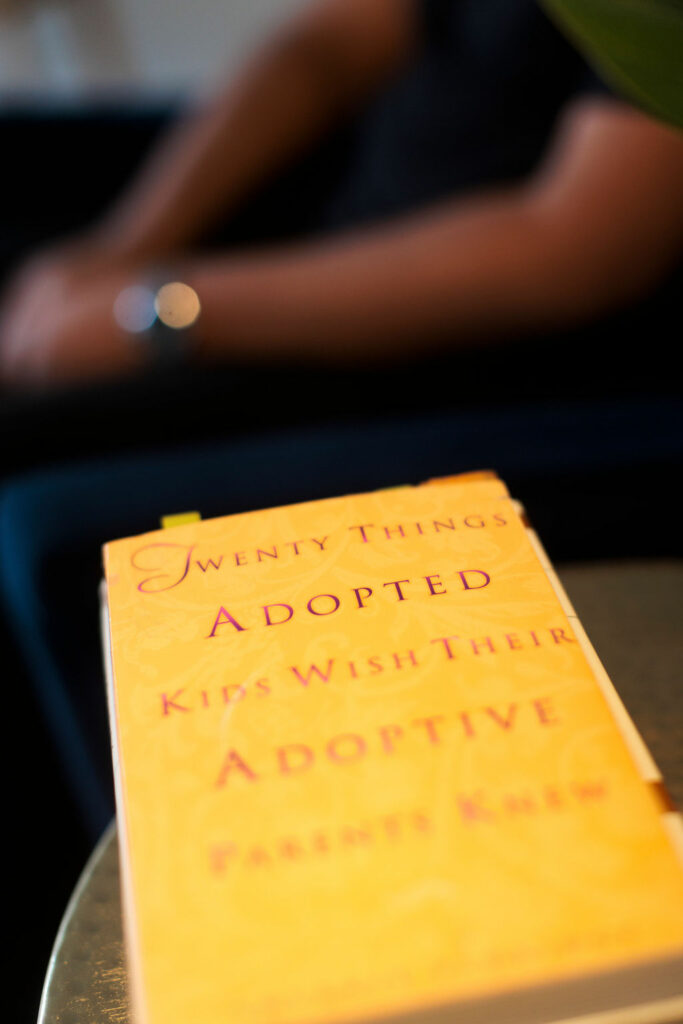 My dream is for Identity to be the future of adoption and foster care education. There's a better way of doing it, and we have the technology [to make it a reality].
But pursuing such a big mission comes with challenges, particularly for Isaac as the sole owner. "With Identity, [the most challenging aspect] has been perseverance and staying through. It's hard—it's taken a lot more capital than I thought it would. It's been about keeping my eye on the mission and what we're going to do, and not letting the bad days win."
With guidance from mentors at ASSETS, Isaac now better understands the importance of building a more sustainable business to avoid burnout and discouragement. "The support is big, and I appreciate it because the process can be lonely." Isaac attributes the isolating feeling of entrepreneurship to a hustle-culture mentality. "In startups and business you have to keep moving, and you have to keep moving fast, but it doesn't always mean you have to consistently never stop." ASSETS' supportive and collaborative environment helped Isaac find more balance by leaning into his strengths as a leader.
For example, Isaac recognizes his commitment to personal growth through continuous improvement as a key strength.
If I want to be the person that I want to be and change the way that foster care and adoption is done, it actually requires me to learn and grow myself daily. It's not just going to happen. Every day I practice learning more, understanding more, and seeing things from a new viewpoint.
Isaac explains that viewing the world through new perspectives allows him to become more accepting and less judgmental.
While in the early planning stages of Identity, Isaac was challenged to learn an entirely new perspective—one that helped him better understand how to actually support new parents. Isaac became a parent, himself.
Being a parent has had a big effect on my understanding of adoption and my own journey and my ability to empathize and understand the parenting experience and see it through a new lens.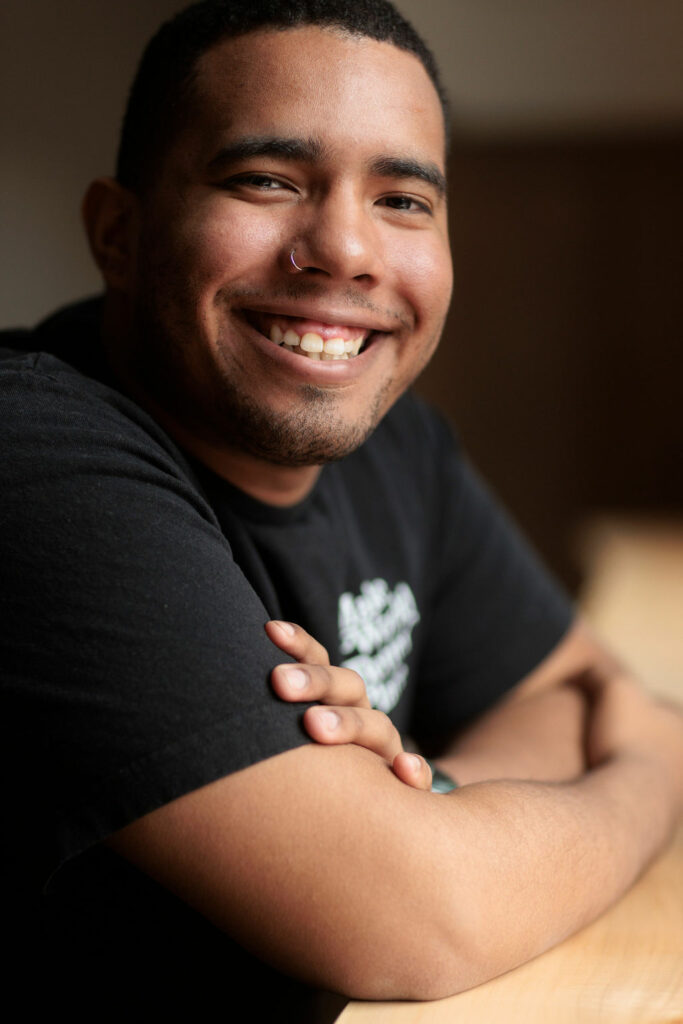 As a first-time parent, Isaac resonates with the experiences of the families in the Identity learning community. He encouragingly says to them,
We're walking down this journey [of parenting] together.
Now as a fellow parent and adoptee, Isaac knows first-hand how difficult the journey can be for the families that he serves through Identity. For this reason, the success that parents find through Identity continues to inspire him.
I'm always humbled by the impact that we are having on families—from our webinar series to the community. To hear what our families are saying about not only the product but also the space and their own growth, that's always going to be something that shocks me.
To see the mission of the company being fulfilled keeps Isaac motivated to continue serving more families. He says, "The goal is to grow—to bring more team members on, but also to widen our impact." This expansion requires raising funds from inventors, which Isaac describes as a new and exciting journey. In this next phase of business, Isaac plans to continue doing what he does best—opening doors and empowering young people.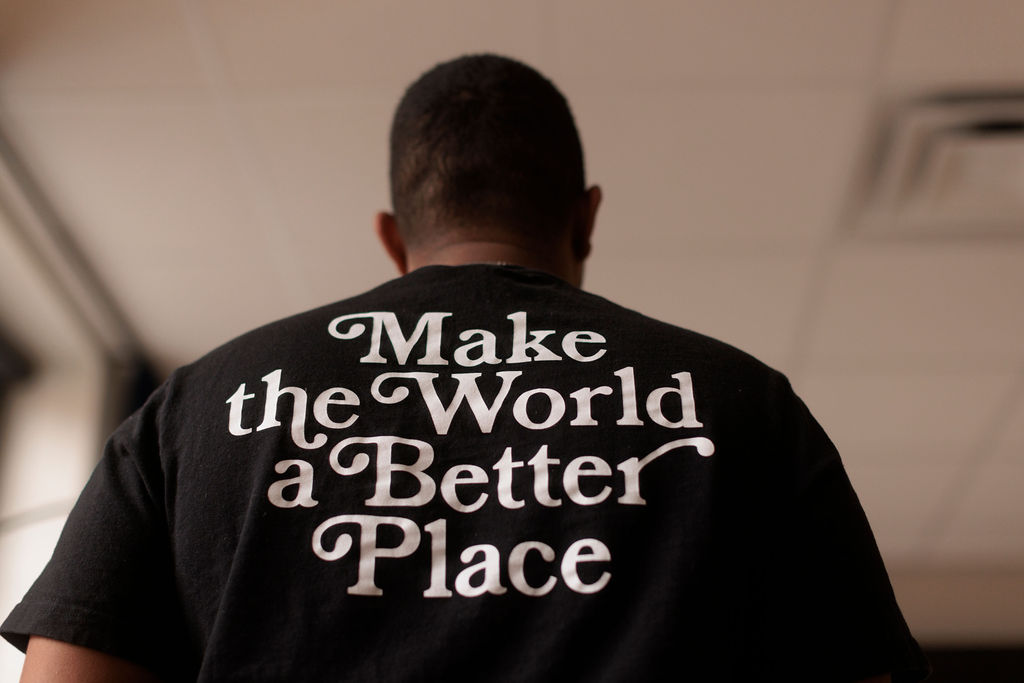 Inspired?