Making an Impact: Quality Products with a Global Purpose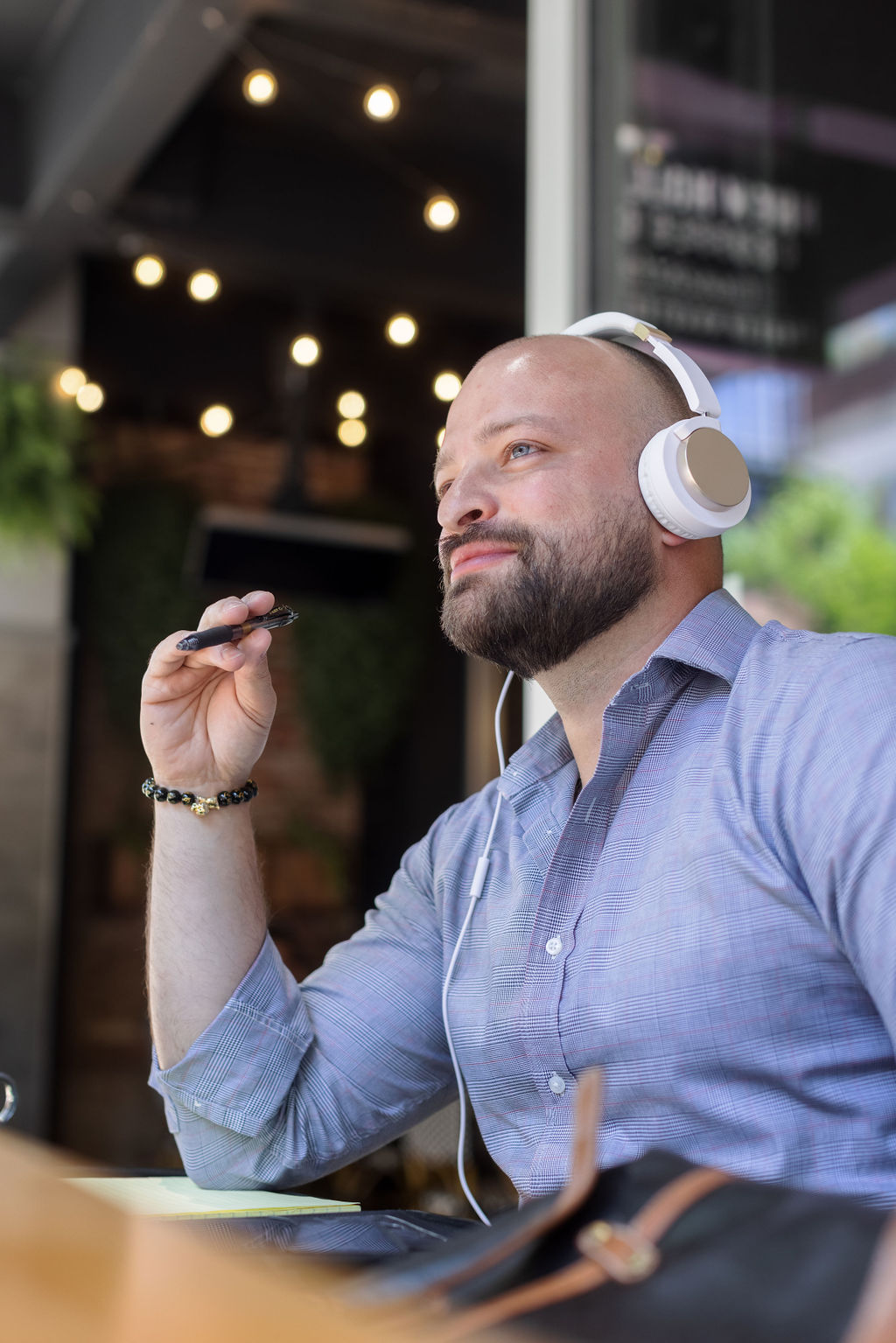 Petros Pappalas' path to entrepreneurship in the environmental market wasn't borne out of a passion for the earth, but the desire to impress a girl. Three years later, having built and sold one company, he has now founded a second—also rooted in sustainability. As for the girl who started it all? She's now known as co-founder, president…and fiancee. The bet paid off in more ways than one, but like any good story, there have been plenty of twists and turns.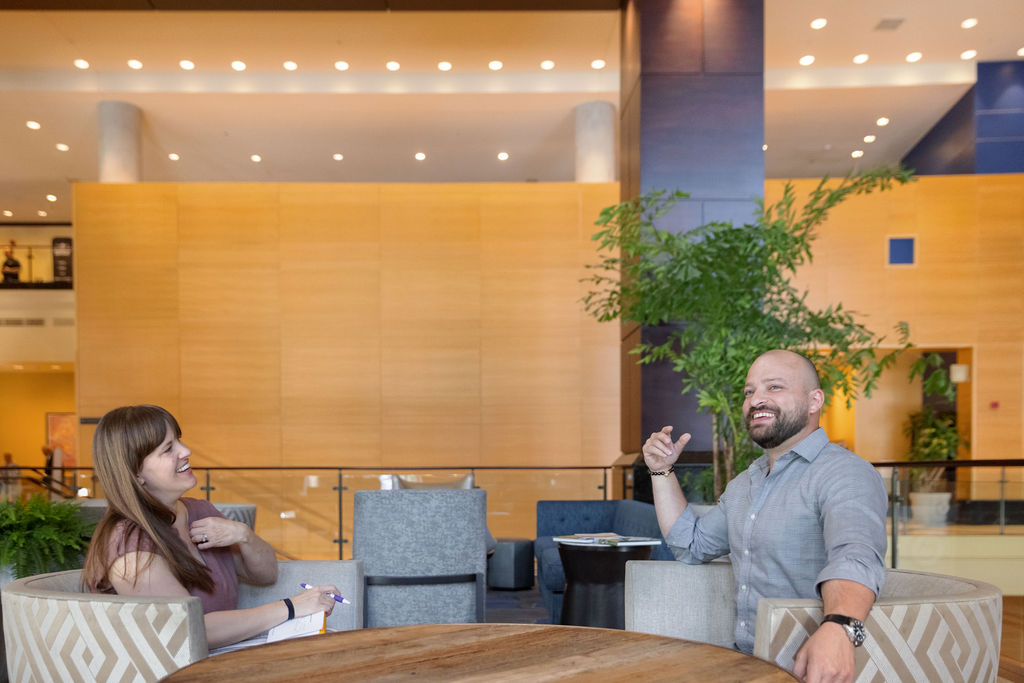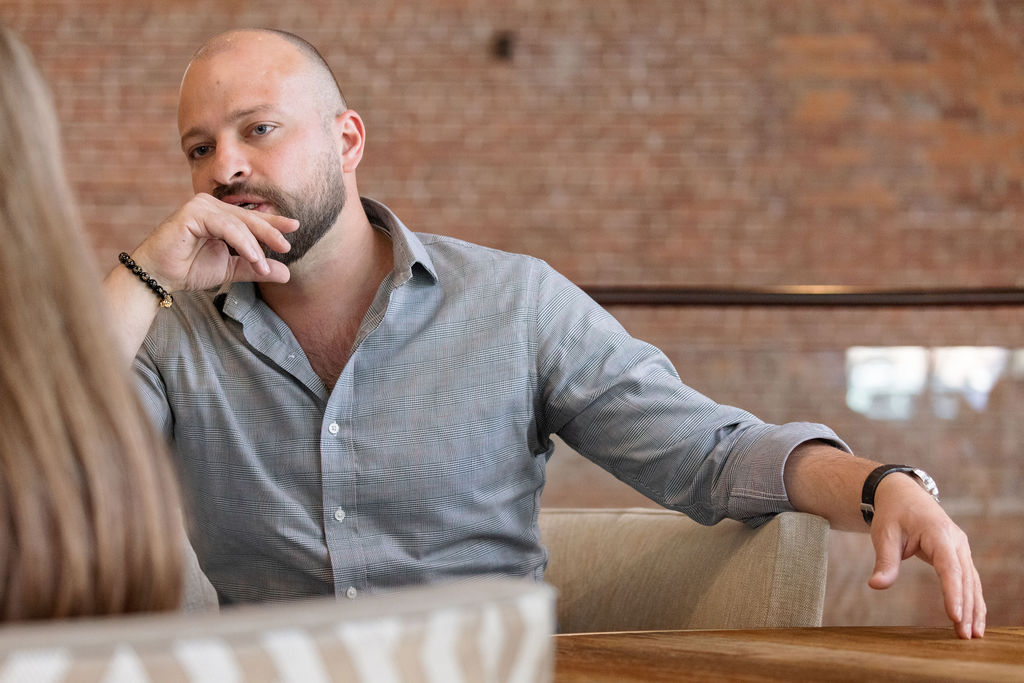 Even before he became a small business owner, Petros recalls,
I always wanted to go further than what was required; to be the best. I liked going deeper into the rabbit hole.
It was that commitment to seeing things through that led him to start his company. "I felt that going into business for myself was by far the most effective way for me to make a big impact," he says.
But sustainability hadn't always been a priority for Petros. Meeting his now-fiancee, Shanna, was his first real introduction to an eco-friendly lifestyle. To impress his new girlfriend, he says, "I tried to adopt reusables and stop relying on single-use plastic, but it was so hard."
His frustration over the practicalities of living sustainably wasn't helped by "granola" branding he says didn't work for him. Despite these factors, he saw the need for change. He describes himself as "an outdoors guy—I surf, hike, camp, kayak, and bike." He continues,
All the things that bring me joy rely on having a clean environment.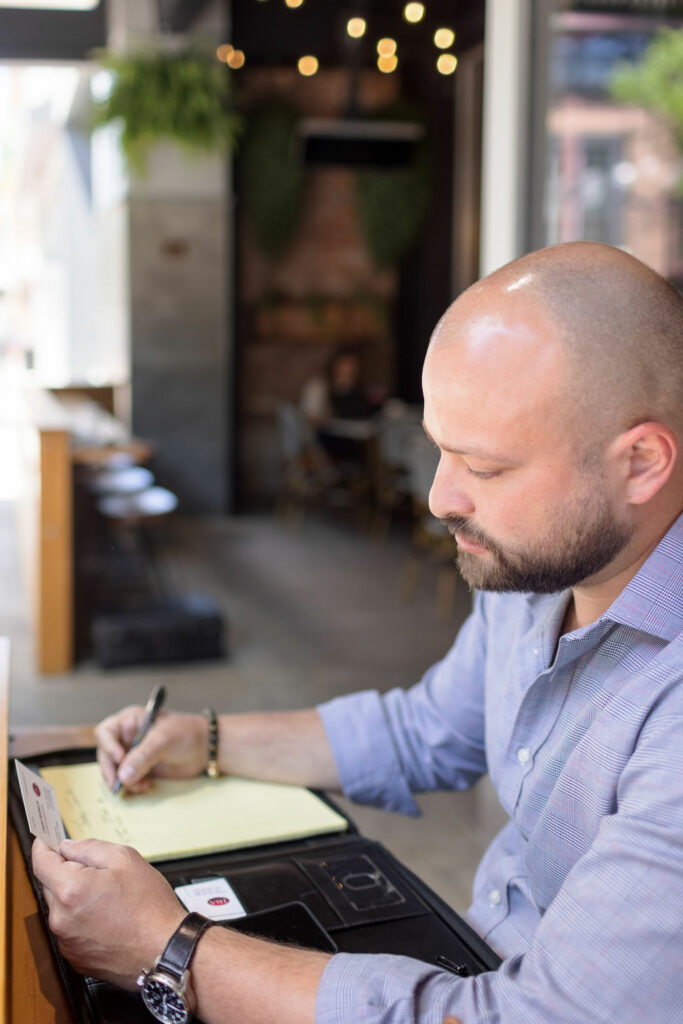 So Petros decided to combine his newfound awareness with an eye for opportunity. "I wanted to make products that excited me, and I saw the market potential [for environmentally-friendly products] was growing," he recalls.
The realities of plastic pollution were particularly alarming to Petros, and out of that concern came his first company: World Brand. The mission was simple: create biodegradable alternatives to single-use plastic that work just as well as single-use plastic. Said another way, the goal was to make paper straws that don't fall apart in your drink.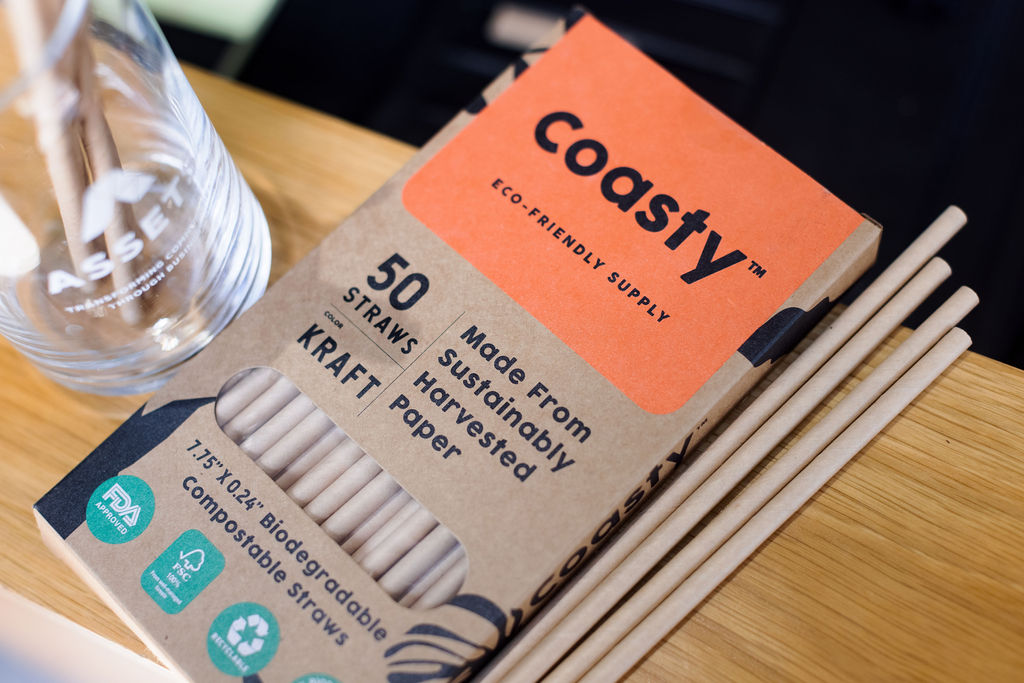 Right about that time, Petros encountered ASSETS at a networking event. Before that, he says, "I had no idea they even existed," and he admits, "I didn't take them seriously because I didn't think I needed what they had to offer."
But within a month and a half of that first meeting, he was able to take advantage of ASSETS' Community Lending program. Petros recalls, "I got our first small business loan, which we used to purchase our first batch of inventory. The low-interest rate was really friendly [to small businesses]. There's no way a traditional bank would have taken that risk with us."
In stark contrast to an impersonal and numbers-focused interaction with a bank, the Community Lending program at ASSETS touches so much more than the bottom line. In Petros' experience,
When you're starting a business, any encouragement goes a long way. What makes ASSETS different is there's a desire to help entrepreneurs. When someone helps your business get funded, that's really encouraging.
Entrepreneurs can also access ASSETS' loan products more than once, which is exactly what World Brand did. "When we paid that loan off, we needed more inventory and ended up getting an even larger loan. Again, no bank would have done that," he says.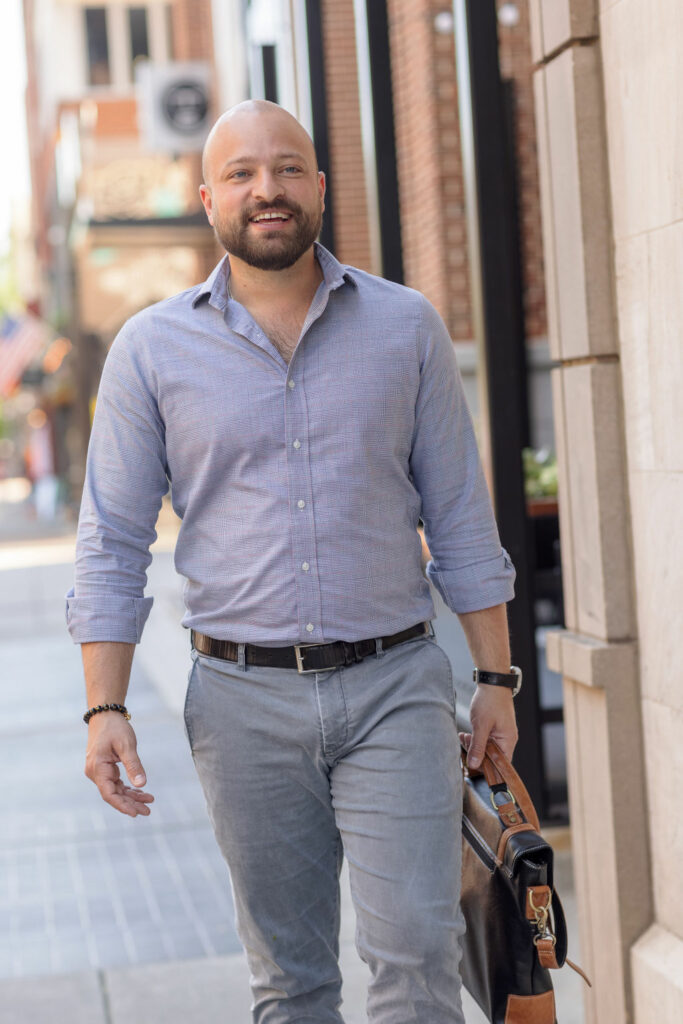 Petros' interaction with ASSETS didn't stop with Community Lending. Through his participation in the 2018 Great Social Enterprise Pitch, he remembers being challenged to lay a strong foundation for his business. He also recalls a particularly humbling experience that came to solidify his respect for ASSETS' business coaches.
Petros tells the story: "I remember I was cocky at the Pitch because we had just launched on Amazon and we were killing it. We were making $20K a month in revenue and we were the number one seller of paper straws on Amazon." But ASSETS' staffers Jonathan Coleman and Jamie Arroyo weren't impressed. Instead, he says, they kept pressing him to focus on the "why." He continues, "They told me presenting a company in terms of revenue on Amazon is only one piece of the picture, but even more importantly, Amazon is a volatile place. I didn't believe them, but three months after the Pitch, we got knocked out of first place on Amazon and had to keep lowering our prices. Within a year, we were no longer killing it on Amazon. It turned out they were 100% right. In hindsight, I really respect them encouraging me to focus on the "why" beyond sales."
At ASSETS, that "why" is measured in three areas: people, planet, and profit. Through his experience at the Pitch, Petros says he realized:
That's the future of the private sector. What ASSETS embodies is what businesses ten years from now will be doing by default. Having an organization that executes on this makes a profound difference because they encourage businesses to focus not only on the shareholder, but also the stakeholder—which is the community.
After the Pitch, World Brand did well for several years. But with a clientele made up almost entirely of hotels and restaurants, the COVID-19 pandemic meant a 90% drop in revenue. Thankfully, Petros didn't have to face that on his own. ASSETS pivoted its loan offerings and began reaching out to past clients to offer emergency financial relief. "Alex Vazquez [Community Lending Manager at ASSETS] called and got us a grant."
At a time when businesses were facing impossible odds, ASSETS was a driving force behind our survival, saying, 'We're going to help. We want you to succeed.' It was amazing.
Coming from an admitted attitude of skepticism toward ASSETS, now Petros can't say enough good things about the work we do. "One of the best things about ASSETS is that it doesn't matter what kind of business you want to open, they will meet you where you are and help you succeed."
He continues, "If you're starting a business, pick up the phone or send them an email. I recommend having a conversation even if you don't know what you need."
For his part, Petros is always looking to pass along what he's learned throughout his journey. "I'm involved with the Berks LaunchBox, and there's a bunch of entrepreneurs there. Anytime someone has a question and it's something I have experience or knowledge in, I say, 'Hey, let's jump on a call.' My door is always open." He's still learning, too. "I'm reaching out to other entrepreneurs, saying, 'Hey, I notice you guys had a successful launch. Can I jump on a call with you and ask some questions?'"
Petros' entrepreneur journey recently reached a milestone: World Brand is currently in the process of being acquired (as of Summer 2021) and Petros founded Syzy, another environmentally-friendly company. He describes Syzy this way: "We're taking two seemingly unrelated markets and combining them: fashion and reusables. We're re-engineering everyday reusable items and making them just as convenient as single-use plastic." And through collaborations with artists and designers, they're prioritizing aesthetics, with plans to roll out a fashionable, reusable bag in the next few months.
Throughout his short but full entrepreneurial journey, Petros admits the challenges have, at times, been significant. "There's always a cost. It's been very revealing of my shortcomings, my ego…those things come to the fore." He continues,
The biggest challenge is maintaining good relationships with the people closest to me. There are so many unknowns and imperfections in starting a business, and it creates a weight. When you're under stress, you find that it's the relationships closest to you that suffer. It is possible to do it well, but it takes a pretty strong dose of discipline.
Despite these very real concerns, he says he wouldn't change a thing. "The journey has been very exciting. There's nothing more thrilling than being in the driver's seat. It's worth all the flack, all the difficulties. Having the willingness to focus on one thing and just chip away at it is just so rewarding. The freedom and excitement are fantastic."
Every day, Petros is living out this laser-focus to keep driving toward environmental impact. His efforts are bent on building Syzy's product line, with exciting plans for future community engagement in the works. For now he says, "I would rather build one hell of a product and support other programs that are helping the community than try and build a business where we're chasing more than one rabbit." He smiles and says unapologetically, "I'm proud that we make a quality product and that we're making a positive impact on the environment." The rest, as they say, is just details.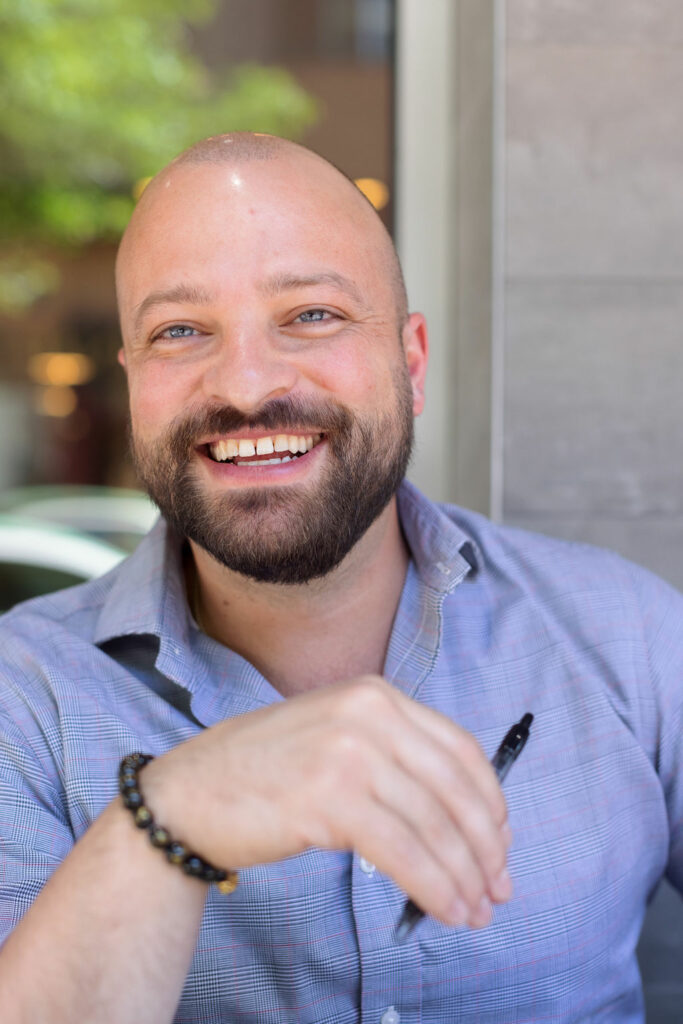 Inspired?
Keep an eye on Syzy in the coming months for the big unveiling of their inaugral eco-friendly tote—plus, follow them on social at Facebook and Instagram! And you should definitely support World Brand too (we LOVE their paper straws!).
Explore ASSETS' innovative loan products specifically geared towards start-ups and established businesses looking to make an impact.
Take Petro's advice and "pick up the phone or send [ASSETS] an email. I recommend having a conversation even if you don't know what you need." We offer free 1-on-1 Discovery Calls to learn more about you and your business—and chat through how we can help >> Training | Lending | Consulting