Positivity and a Pair of Clippers: Resiliency in the Midst of Change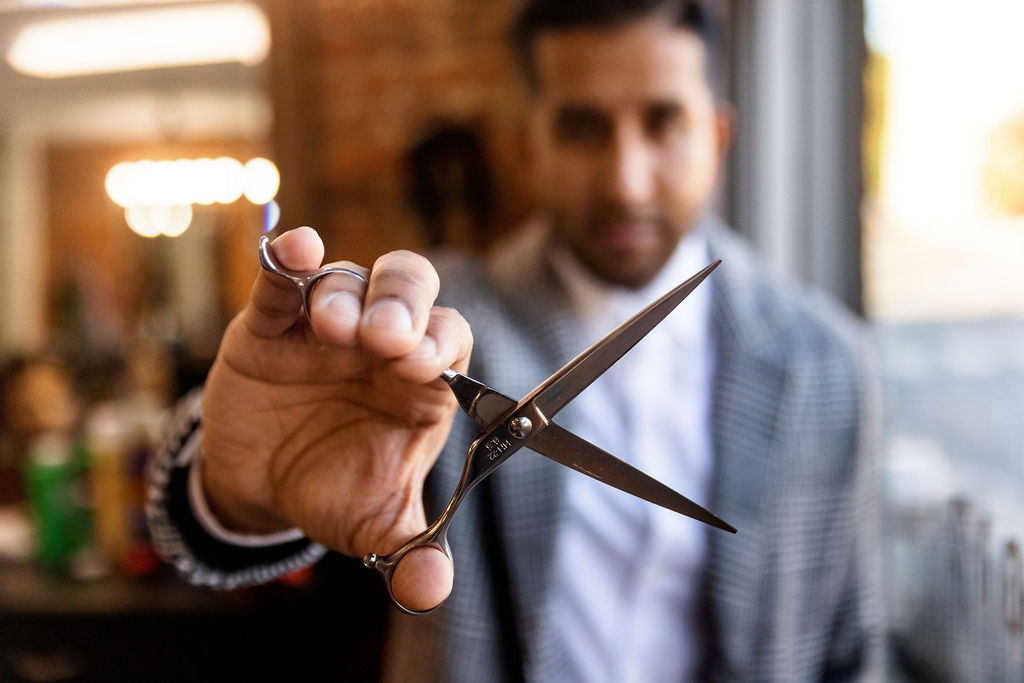 By Veronica Kirchner, ASSETS' Blogger
Amit Corso, a trailblazing local leader in barbering, recently made big headlines when he helped change a Lancaster law about Scalp Micropigmentation. What's that, you ask? SMP is a popular, but controversial, superficial cosmetic tattooing practice that replicates the appearance of fuller hair. It was a big win for local barbering, but Amit began revolutionizing the industry long before that.
Amit's entrepreneurial journey began like many others: with a bold vision and undeniable passion. He recounts,
I had big dreams, and I wasn't afraid to go after them. I wasn't scared to fail.
At the center of his vision for a barbershop was both innovation and the people it could impact.
I just wanted to bring something new to Lancaster, and… create the new leaders of barbering—creating job opportunities and changing my employees' lives through my business.
In 2005, he opened the doors to Cutting Edge Barber Shop. 18 years later, the full-service barbershop employs seven team members and has established Amit as a leader in this local industry. However, the barber shop proved to be only the beginning of Amit's influence in the community.
As the name of his business implies, Amit is truly on the cutting edge of his industry. After 12 years of learning and growing, he decided to create a space where he could share his knowledge with a broader audience. In 2017, Cutting Edge Barber Academy officially opened. The school's primary purpose is to prepare students for their state board exam through an intensive 1,250-hour training program. And not to be overlooked, it's provided more local job opportunities and fosters an environment of innovation.
Fast forward to today and Amit's recently-opened third business: Cutting Edge Scalp Micropigmentation. This most recent endeavor officially began in June 2021 with the same mission of positively impacting the community. "With the scalp micropigmentation, it's about giving [people] their confidence back." The mission extended beyond serving his clients, providing even more opportunities for fellow barbers to learn and grow their skills.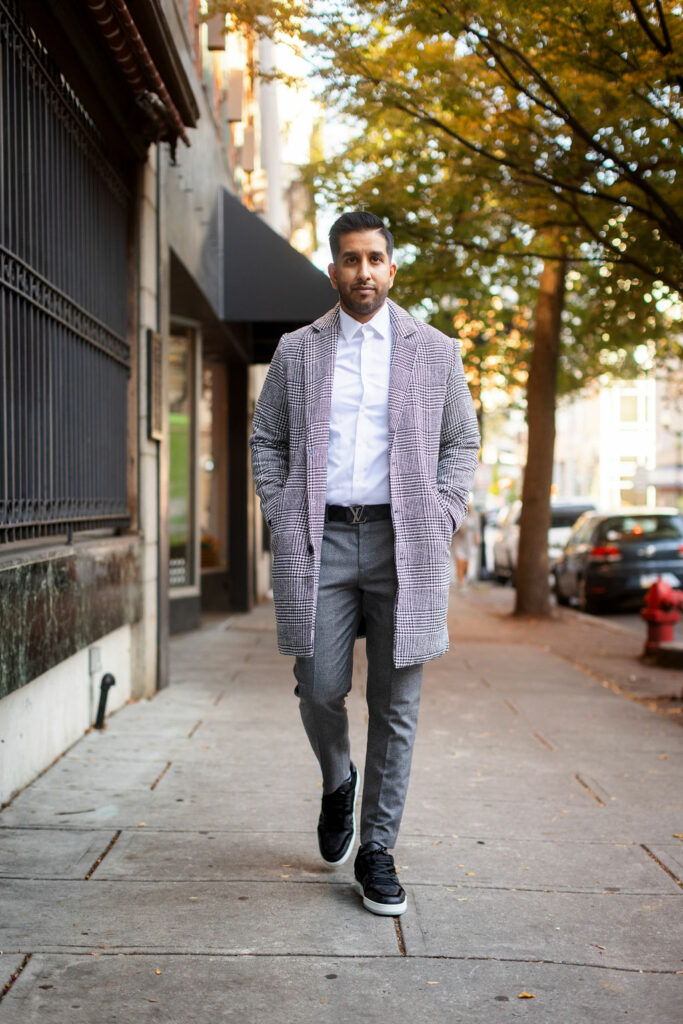 I wanted to be the first in the city to create a training facility where you can get certified… a one stop shop for my students where you can get your barber's license and then come back for advanced courses—just keep learning under the same umbrella.
With three successful businesses, Amit has earned a highly rewarding career. However, there were certainly challenges in the process. While building his third business, he faced an unforeseen obstacle that halted all progress. In March 2020, the pandemic forced his barber shop to close its doors for 105 consecutive days. He recalls how the unexpected shutdown impacted his businesses. "I lost 3 employees at the barber shop [42% of staff]; our enrollment slowed down at the school." During those early pandemic days, Amit focused on the survival of his businesses for those who relied on them—his staff, students, and customers.
It was then that ASSETS reached out to Amit regarding the Lancaster City Small Business Emergency Fund. Co-created by ASSETS soon after the pandemic hit, this grant aimed to provide emergency relief for businesses economically impacted by COVID-19.
The grant definitely helped me through the pandemic to sustain the business and sleep easier at night without revenue coming in. It helped me elevate to open other businesses, hire more staff… It helped me, and I hope it helped the city, as well.
With the help of the grant, Amit feels confident that his businesses can survive and thrive. "We've definitely bounced back—I feel like we're doing better than we were. We've been able to get right back on track. And I'm happy with where we're headed."
Amit continues to navigate difficult times with optimism. "There were some blessings in disguise through this whole thing." For example, the barbershop now operates by appointment only. Initially, when the barbershop first reopened its doors, scheduling was switched to comply with capacity constraints. But the positive feedback supported a permanent change, which has benefitted both the staff and clients. "It's more organized, less crowded in the shop, and more of an intimate experience for the client."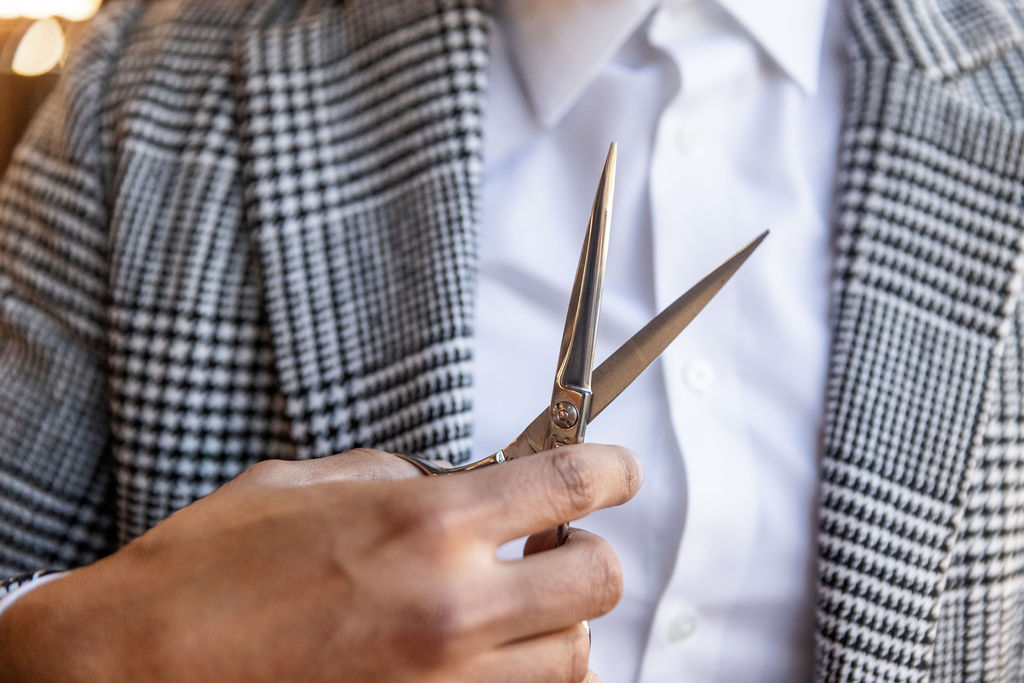 Amit also turned inward to challenge his own existing beliefs about work-life balance. "I realized I could take a day off and be fine. [During the pandemic] I got to spend 105 days with my daughter, which I'll probably never get again."
Early in his career, Amit's ambition and drive kept him deeply committed to his work. But this also caused him to miss out on things. When he first began as a 21-year-old entrepreneur, he often felt isolated due to his busy schedule. "I got burned out several times throughout my career, where I almost questioned, 'do I want to do this?'" His success kept him striving for more. As he kept achieving, his mind kept jumping to the next goal without taking time to recognize his accomplishments or even rest. Even now, Amit admits to struggling with slowing down.
"The biggest challenge is definitely balance." But the pandemic pause encouraged him to test his leadership skills in a new way—by taking a step back. "I'm learning to delegate… always learning, always growing, and trying to do the best I can."
While able to learn and succeed on his own through hard work and grit, he recognizes that guidance early on in his career could have saved him from some of the time-consuming challenges. Although he wasn't connected with ASSETS at the beginning of his business journey, he now refers others to the organization's valuable resources.
I highly encourage it—I tell so many people who are thinking about starting a business to reach out to ASSETS, to start with them—they do grants, loans, classes that will help you eliminate a lot of trial and error. It's going to kickstart your journey. I think [ASSETS] is building really strong-foundation businesses. [ASSETS] is kind of like your training wheels. You got someone walking on your journey, and that's priceless.
For Amit, the ASSETS network came to life through funding opportunities. Over the years, the ASSETS Community Lending department has connected Amit with essential grants, first through CRIZ and then the Lancaster City Small Business Emergency Fund. Amit is an incredible example of how a business owner can leverage a small amount of business-building capital to create an exponential impact on the community.
The most important component of that impact? Amit has been able to continue serving the community as a leader and teacher.
I failed so many times, but through my failures I was able to learn and make changes… I wanted to give the next generation what I learned and try to create the new leaders for Lancaster.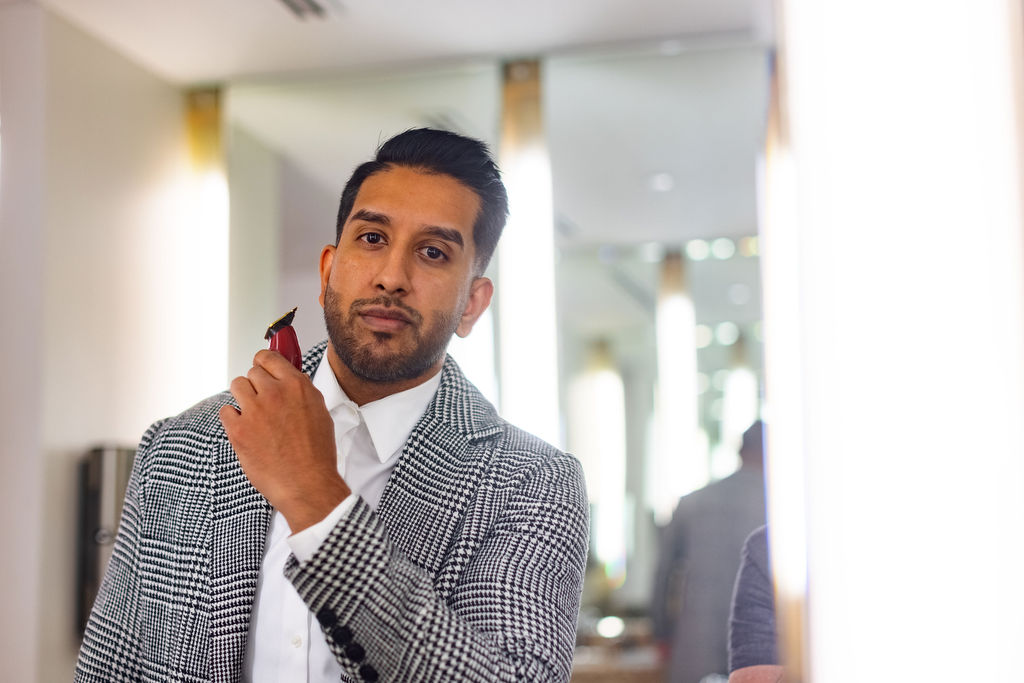 There's definitely been ups and downs, there's definitely been bad things that have happened—setbacks that have happened—but I feel like I needed all those to prepare me for what's ahead and where I'm going. I had to go through all those to open up new doors. Overall, it's a blessing because I wake up getting to do what I chose to do every day, and I'm working for myself to build a brand—a legacy—that hopefully lives for a very long time.
Amit shares that for him doing what he loves is greater than cutting hair. Spreading hope is a large part of Amit's reason for operating. "It's giving students and my barbers potential and hope… knowing they have a trade that can provide for their family for the rest of their life." Amit also gives back through community events at the barbershop, such as cutting hair for the homeless, sponsoring coat drives, and backpack giveaways. "We always try to stay involved with the community because, without the community, we don't have a business."
Amit talks about his role like he's a gardener—wanting to plant seeds in his barbers, giving them essential nutrients daily like water and sun, and then stepping back to watch them grow. "Keep feeding them and keep pushing them," he shares. His core leadership principles also provide the building blocks of rich soil in which to grow: "Work ethic, integrity, reliability, and consistency. Those are things that I constantly preach at my school. I believe that no matter your skillset, if you do those little things first, it's going to translate into everything else for you."
Amit continues,
At the school, my job is really to make you a better person, from the day you start to the day you end, then make you a business [owner], and then make you a barber.
His philosophy on how his barbers can impact lives is simple. "You have the ability to impact 10-20 people a day who sit in your chair for 30-45 minutes. So you can spread positivity amongst everybody you cut." The impact could be widespread—nearly everyone gets their hair cut, right? From NBA players (check out when Philadelphia 76ers starting forward Tobias Harris reached out for a cut) to neighbors, the range of people who barbers meet is far-reaching. "It could have a great domino effect if everybody takes it seriously. Imagine if every hairstylist and barber did that."
This optimism exemplifies Amit's resiliency in the midst of change. Despite the hardships of problem-solving in a pandemic, he is still deeply committed to creating change within the Lancaster community. While his priority has always been to provide opportunities for others, Amit notes how much he appreciates all the experiences he's been afforded in his career. He looks back on his career with both humility and pride.
I never imagined half the things I'd be able to do because of a pair of clippers.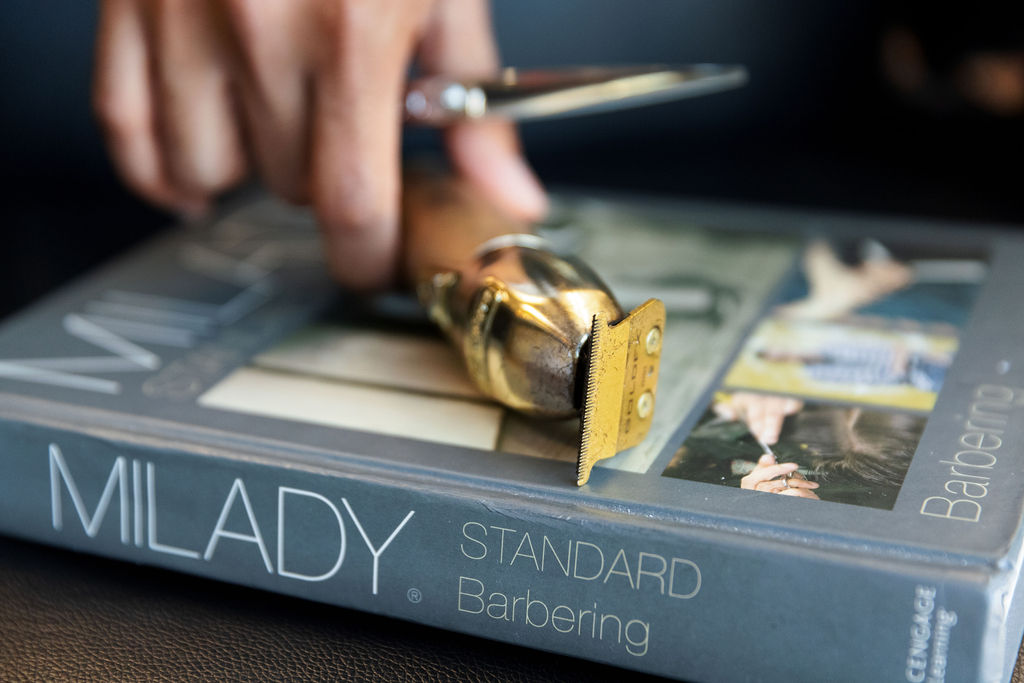 Inspired?
Follow Amit's Instagram accounts to stay in the loop:
To "anyone who's thinking about starting a business or even exploring what it's like to own a business" Amit encourages you to reach out to ASSETS. We offer free 1-on-1 Discovery Calls to learn more about you and your business—and chat through how we can help you. >> Training | Lending | Consulting