Together, we can build an economy that works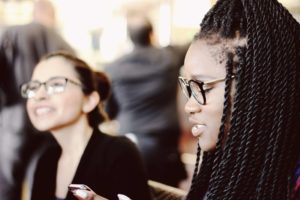 Picture a group of 10 Lancaster entrepreneurs starting or growing their businesses. They are a more diverse group than you often see in Lancaster—4 are African American, 3 are white, 2 are Latino and 1 is African. They all have one thing in common: They are entrepreneurs with a dream of improving their lives by starting a business of their own.
You know how risky starting a business can be. Imagine, then, the risk involved in not only being responsible for a loan of your own, but also guaranteeing the loans of 9 other individuals. But that's what they did. Through ASSETS' Lending Circle program, entrepreneurs support each other for a full year of business growth. They commit to each other's success. They improve their credit and access traditional capital. They formalize their businesses and increase their income. They increase the diversity of Lancaster's economy. And they do it together.
This is the power of ASSETS, which you help to make possible with your financial support.
With your help, ASSETS supports businesses and helps to create thriving wage jobs. Through your generous support, ASSETS helps local businesses be a driving force for good. And it is not just the Lending Circles that are working.
We are:
Training social enterprises through the Great Social Enterprise Pitch to hire refugees and people with barriers to employment.
Helping women start and grow businesses through the ASSETS Women's Business Center to achieve parity in business-ownership.
Working with existing for-profit companies to Measure What Matters – to consider their social and environmental impact in the community in new ways—through restructuring businesses to offer employee ownership, diversifying leadership and management structures, adding more local women-owned or people-of-color owned businesses to their supply chains, and becoming certified B Corps.