ASSETS' Statement on #BLM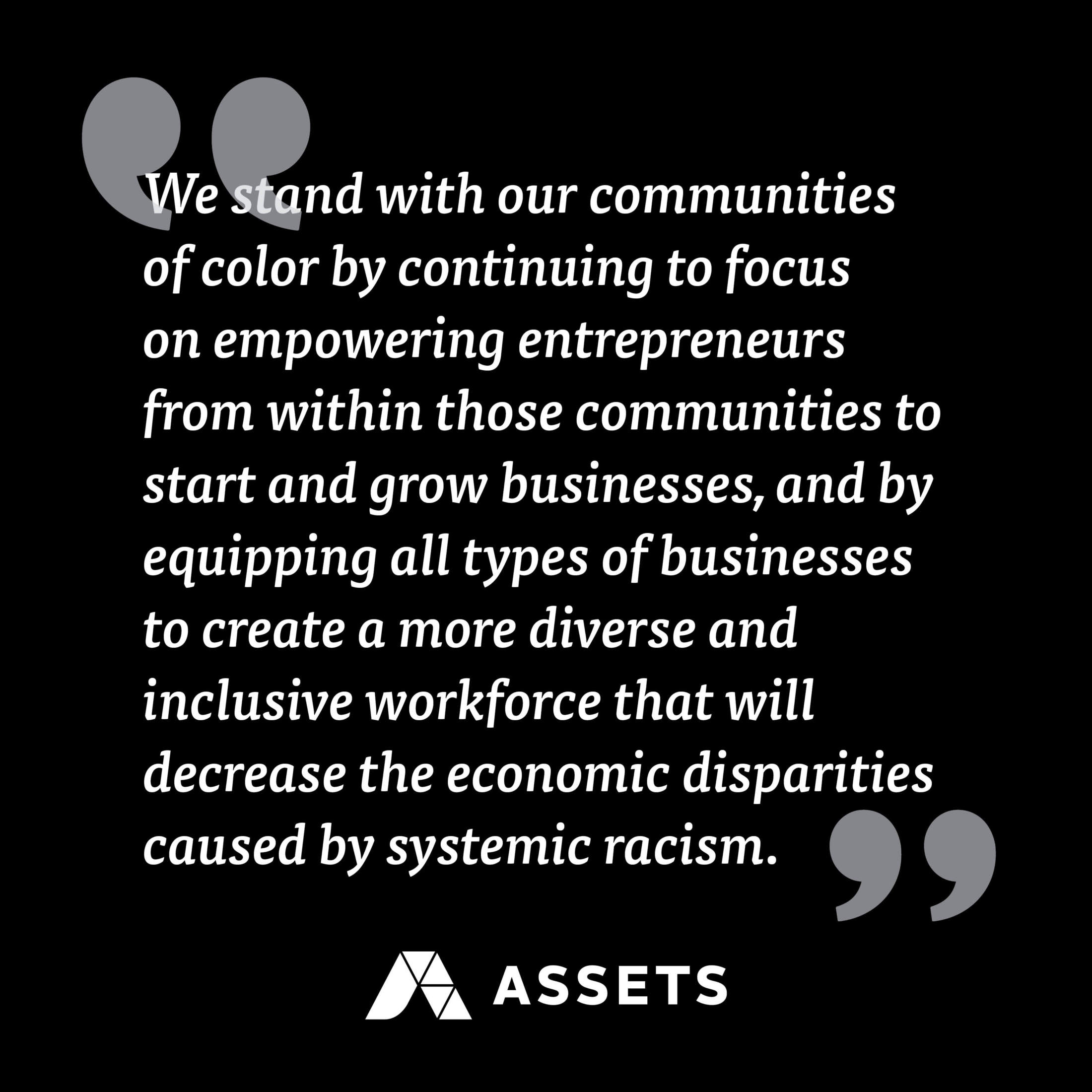 At ASSETS, we are committed to an equitable, ethical, and prosperous economy that works for everyone. We believe that this will only happen when everyone in our community has equal rights, equal justice, and equal opportunity for success.
We mourn the death of George Floyd and name this murder as an unnecessary and yet sadly unsurprising act of systemic racism.
We stand with our communities of color by continuing to focus on empowering entrepreneurs from within those communities to start and grow businesses, and by equipping all types of businesses to create a more diverse and inclusive workforce that will decrease the economic disparities caused by systemic racism.
This has long been our work, but we are committed to increasing our efforts so that people of color can finally have equal access to health, safety, and prosperity. This includes a commitment at ASSETS to do our own work, both individually and collectively.
We see this racism. We acknowledge the enormous pain that it continues to cause. And we commit to doing more.
---
Shop intentionally with ASSETS' Business Directory featuring a filter for person-of-color-owned Businesses.