From Professional Burnout to Entrepreneur:  A CEO's Story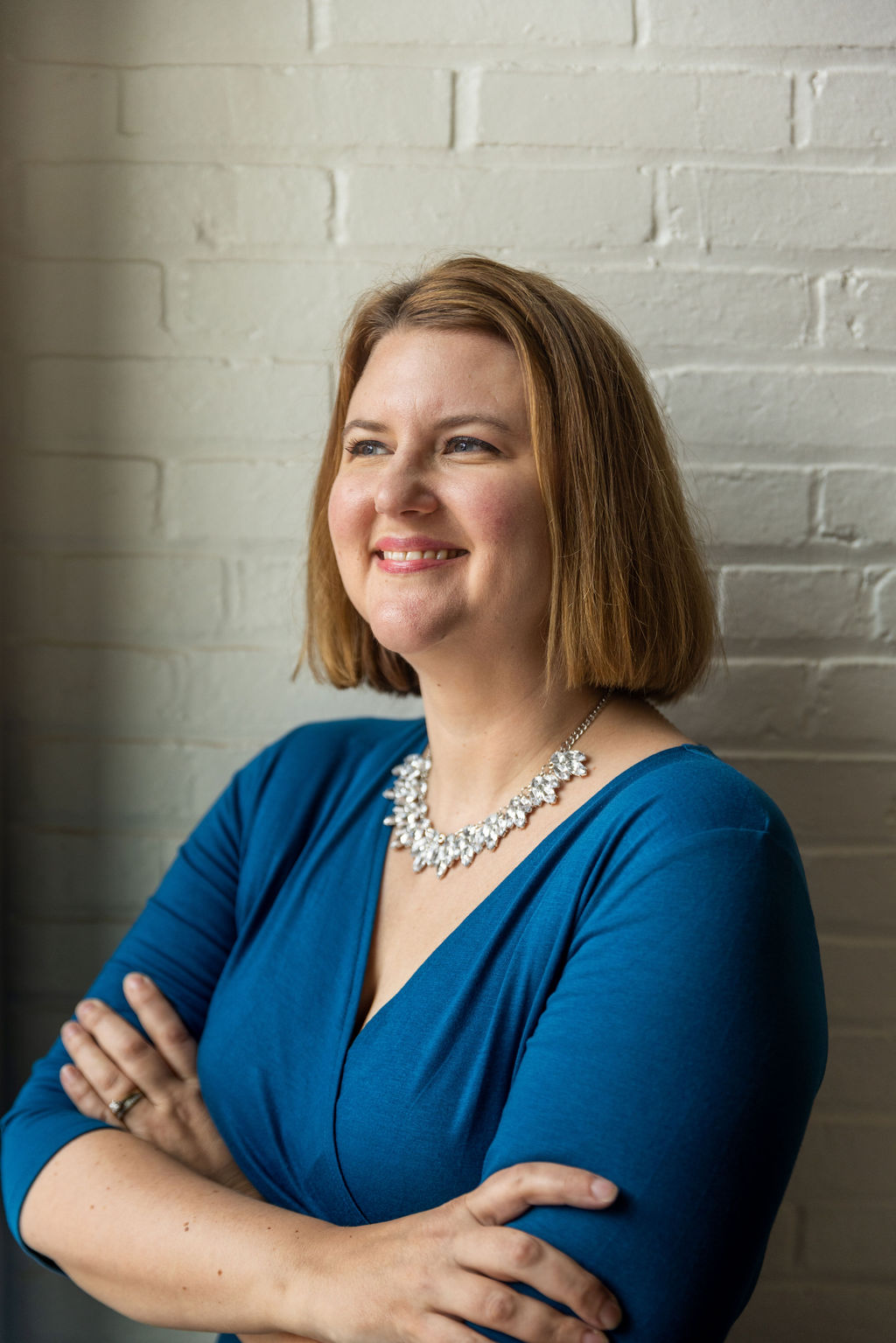 Alison Pidgeon is a Licensed Professional Counselor (LPC) with three additional letters in her title – CEO. For Alison, the circumstances that led to her venture into business ownership and entrepreneurship were far from a fairytale. "This is where something beautiful came out of a bad situation," shares Alison about her journey to become a woman-founded, business owner.
Alison Pidgeon's Story
In 2015, Alison worked as the director of an outpatient clinic for a large health system. She had worked her way up through community and mental health, becoming a leader for the organization. And then she got burned out. Admits Alison, "One day, I realized I couldn't do it anymore."
With two young children at home, Alison courageously stepped into entrepreneurship. "I left my job and started my own practice because I didn't know what else to do," explains Alison. Taking what she learned from her previous roles, Alison started a solo practice on February 1, 2015.
"I immersed myself in the business side of private practice, which I had always been interested in when I was younger."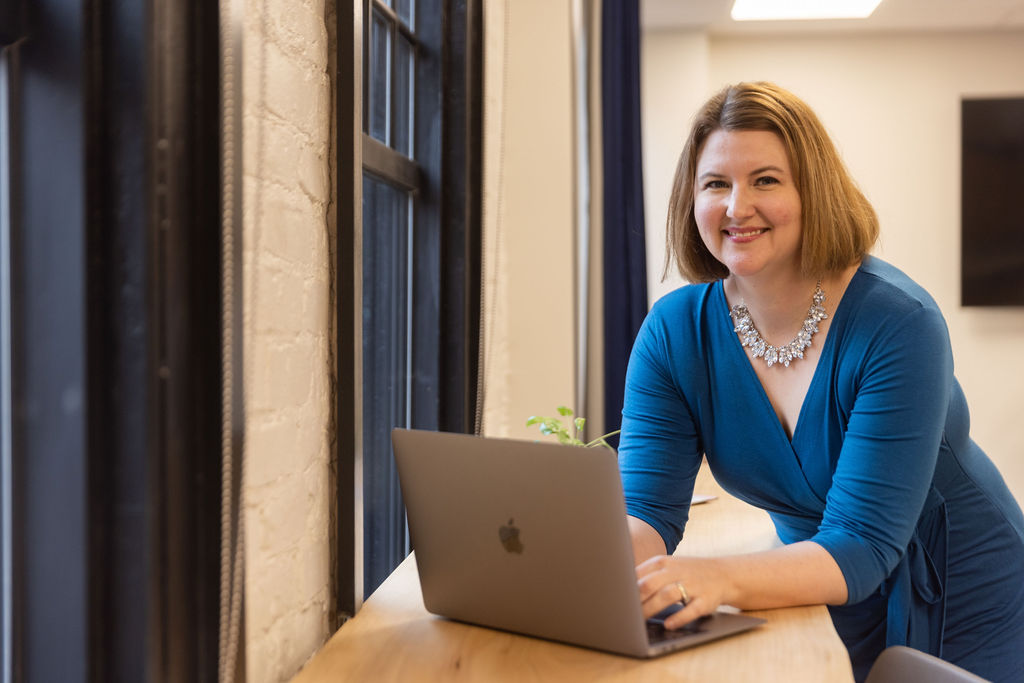 Although Alison pursued an educational path in psychology, she has always envisioned herself starting a business since high school.
Why Alison Chose ASSETS
Without formal business education, Alison embraced learning things on her own. She remembers, "When I started, I didn't know about ASSETS Lancaster. I just dove into doing my own research and paying attention to business consultants doing private practice." Now aware of the wide scope of assistance ASSETS offers, she advises aspiring entrepreneurs to connect with them as early as possible.
"It's amazing to have a resource available for people who want to start a business or have already started and want to keep growing. The advantage of working with an organization like ASSETS is that they're there to teach you the business parts that you didn't learn in school or through professional training," adds Alison.
Although Alison didn't join the ASSETS community until recently, she recognized the value of external support early on. She recounts, "An important thing I learned was that you need to get help sooner than you think." For Alison, gaining the outside perspective of a business mentor or coach proved invaluable to her business's success. She continues,
"Somebody else looking at your business objectively helps identify things you're not going to see when you're in the weeds every day. You can always learn new things and improve your business – as a business owner, you must seek out those opportunities."
Launching her Business
Having an outward perspective paid off. Alison had already contemplated expansion within the first year of opening her practice. She says, "I began realizing there were many advantages to group practice." After six months of success as a solo entrepreneur, Alison expanded her business into a group practice and began hiring other people. In September 2015, she officially established Move Forward Counseling, LLC, a private practice with just herself and one other therapist.
By 2019, Alison's team had grown to twelve clinicians; she had her third child and simultaneously retired from counseling. After 12 years of working as a counselor, she decided it was time to run her business full-time. "It was a difficult decision, but I realize that my purpose in life is to create a great work environment for the therapists. If they're feeling happy in their work environment, then they're going to help people in the best way possible."
With the shift to her role as CEO, Alison began focusing on ways to make a more significant impact. Today, her business employs over 50 people (including 40 therapists) with offices in Lancaster, Hershey, and Pittsburgh. More offices, including one in the suburbs of Allentown, are planned to open in 2023. Additional therapists will be added to the team to meet the demand for mental health services in Pennsylvania.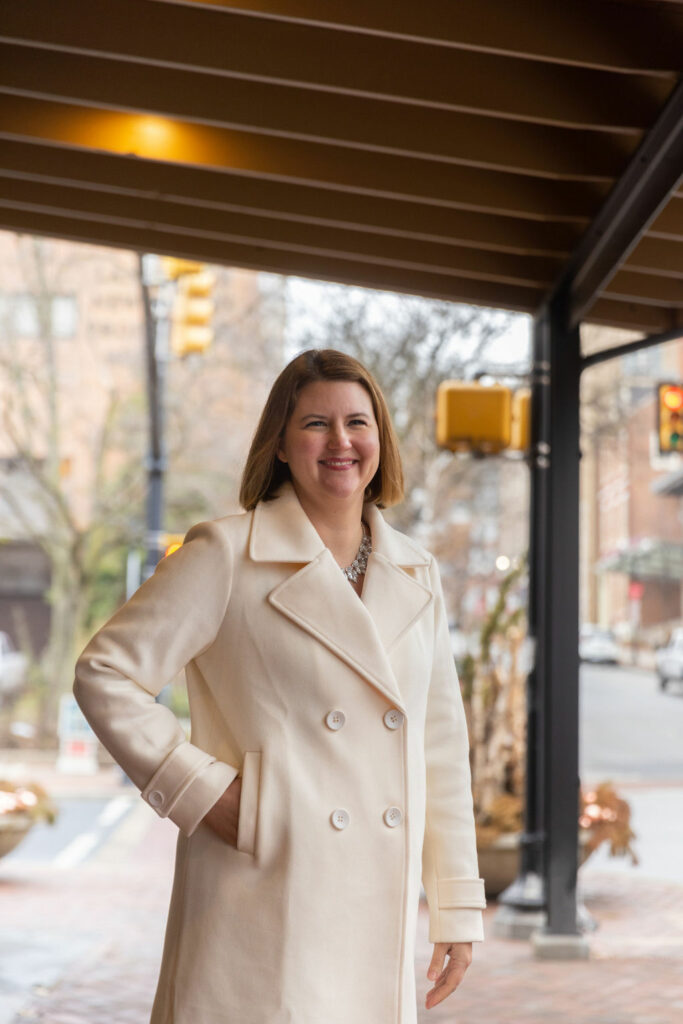 Approaching her Goals
Alison approached her expansion goals by emphasizing office aesthetics, as she considers the physical space part of her business's services. Her passion for intentional design is evident in their stunning and serene Lancaster office.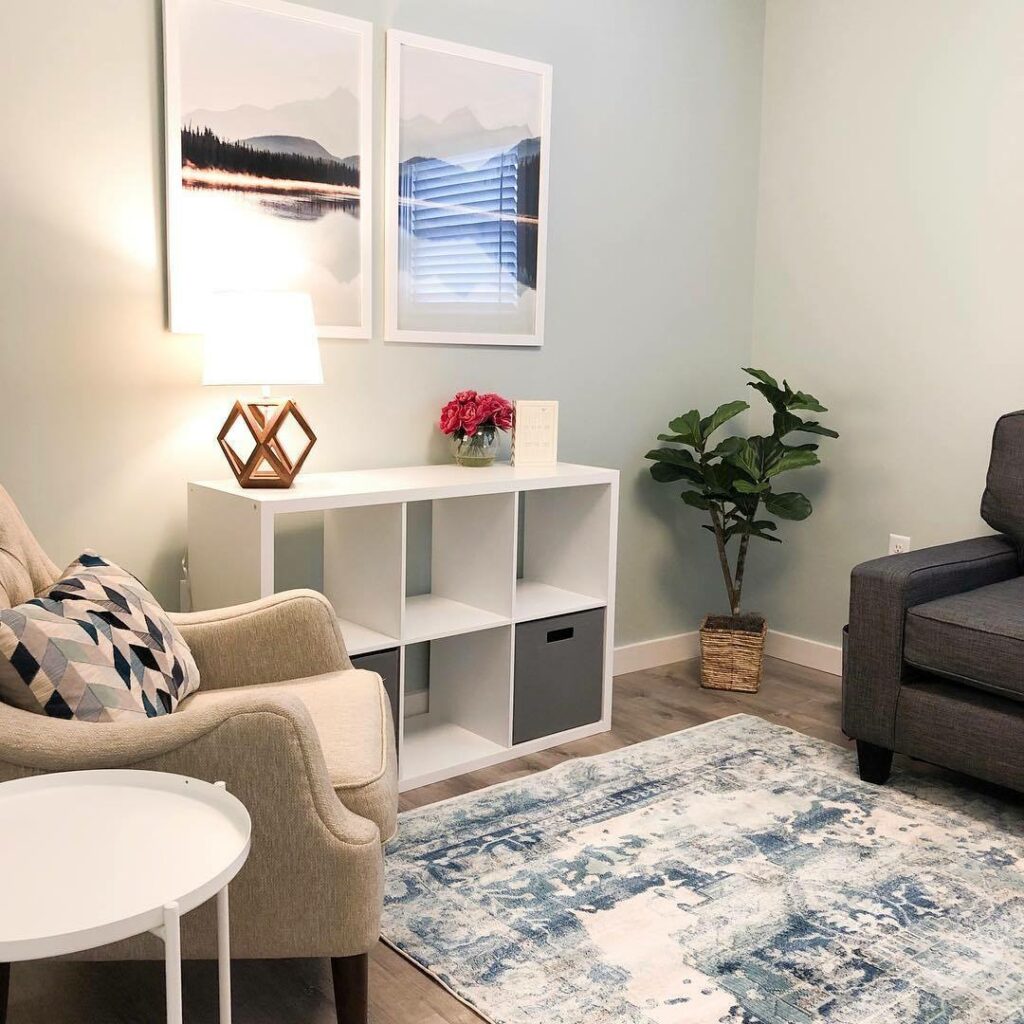 Alison expresses her pride in the warm, welcoming ambiance she helped create, saying, "I think the office is unique because it feels calming yet cheery and bright simultaneously. We often get compliments on how beautiful the space is and how good people feel when they're here." She continues, "It's an important part of the client experience and also for the therapists who come to work every day."
Most rewarding to Alison is designing a business that supports the well-being of the employees, especially the therapists.
"I take much pride in the staff being happy. My priority is taking care of the staff first – I want them to feel valued and respected," says Alison.
Having experienced toxic workplace environments, Alison thoughtfully curates a supportive culture in her company. She explains, "I created the practice to be where I wanted to work when I was a clinician." To achieve this, Alison offers her employees a generous benefits package and autonomy in their work. She also strongly believes in the impact of recognition and expressing appreciation for people. Alison emphasizes, "Letting them know that you genuinely care about them and are there to support them goes a long way."
Satisfied Employees are Priority #1
Alison prioritizes transparent communication. She fosters open dialogue by encouraging two-way feedback between the employees and their supervisors. Rationalizing this approach, Alison explains, "I'm a big believer in talking about issues before they become a problem. We're addressing things right away – things aren't festering or growing into bigger problems – so we can work through it and move on." These conversations create a sense of trust and mutual respect.
Ultimately, these decisions and actions lead to satisfied employees. "The fact that I get the feedback from the staff that they're happy and feel like they can do their best work – they stay (we don't have issues with turnover), and that is very gratifying," she says.
Recognitions & Achievements
The recognition of Move Forward Counseling as an outstanding place to work goes beyond feedback from team members. In December 2021, Move Forward Counseling was placed amongst the top places to work in Lancaster in LNP's Best Workplaces annual awards. Additionally, in December 2022, MFC earned a spot on its new Distinguished Honor Roll.
In December of 2021, Move Forward Counseling also received another impressive achievement: officially becoming a certified B Corporation. These two accomplishments recognize the extraordinary effort and intentionality that Alison built into the business. The certification process for B Corp took nearly a year to complete, but the investment was well worth the effort.
Community Connections & ASSETS
Alison explains that part of her interest in B Corporations came from the local business community in Lancaster. Crystal Weaver of Commons Company encouraged Alison to pursue certification, and Alison hoped that B Corp Certification would signify her commitment to building a sustainable and community-oriented business. She says,
"It was important to me for our employees to see that we're following [B Corp] guidelines. It's not just me saying that we're doing ethical things – there's an independent third party to confirm that we are socially responsible and treating our employees well."
Motivated to continue moving towards a better workplace for her staff, Alison initiated the certification process.
"We began our journey towards becoming B Corp Certified in February 2021. We reached out to ASSETS for help starting the process, and they were extremely helpful with guiding us through," shares Alison.  
Alison worked with ASSETS' Impact Consulting department to undergo B Corp Certification Prep, along with her Chief Operations Officer, Valerie McNicholl, whom she describes as "super helpful in navigating the process." 
The B Impact Assessment
To begin the process, MFC took the B Impact Assessment and used its results to identify opportunities for improvement. She recalls, "We had to make changes to meet the required score, but what surprised me was how it wasn't anything huge but rather a lot of little things." For example, one way to increase your impact score is to buy supplies from local businesses. So, Alison went to Prussian Street Arcade to purchase staff gifts. Her enthusiasm about making that small but impactful change exemplifies that aligning with the B Corp values isn't necessarily difficult, and it can even be fun!
The B Impact Assessment also prompted Alison to understand how her business serves the community, digging into the question: How are you supporting marginalized communities? Alison shares,
"When we learned through our data that 28% of our client population was LGBTQ+, it made me feel good that we had communicated to those individuals that we are a safe space for growth and support."
Alison values knowing that her practice welcomes diversity.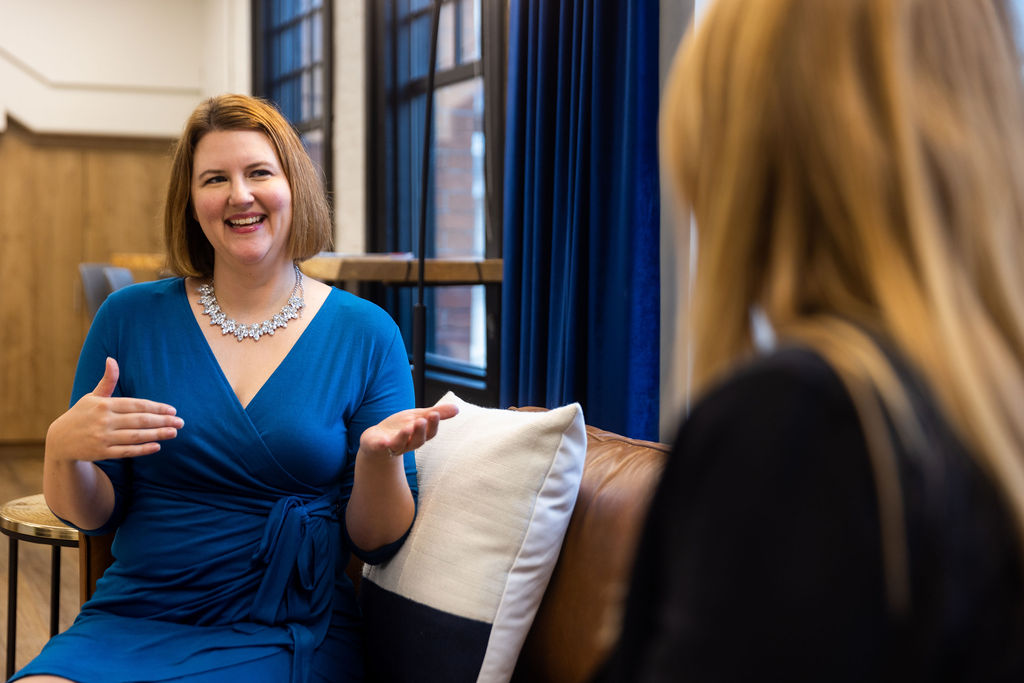 Inclusivity & Expertise
To strengthen and clarify its message of inclusivity, Move Forward Counseling continually increases that message in its marketing. The practice initially focused on women's issues, specifically addressing mental health challenges during pregnancy and postpartum. But since 2015, the company has seen tremendous growth and specialty diversification. Alison explains, "We felt it was time to rebrand to more accurately describe what we do now, which is offer a variety of specialties and techniques to support a diverse client based experiencing many unique, and challenging, symptoms and personal struggles."
Alison hopes its current branding more accurately portrays all its areas of expertise. "We have therapists specializing in many different issues, diagnoses, and modalities." She continues, "We made a name for ourselves by providing lots of different specialties that many other local places don't specifically offer." These unique solutions include EMDR, a specialized kind of trauma counseling, as well as therapists with training in eating disorders, dual-diagnosis, and LGBTQIA+.
Employee Assistance Program
With roughly 40 therapists currently practicing for Move Forward Counseling, the team's expansion to encompass a variety of specialties and techniques allows MFC even to offer therapy as a contracted service, called the MFC Employee Assistance Program (EAP). MFC's EAP offers a PA-based team of local therapists that can help employers improve productivity, employee retention, and workplace safety.
Three PA Offices & Growing
Looking ahead, Alison anticipates even more growth across Pennsylvania. The pandemic increased the need for online mental health therapy, allowing Move Forward Counseling to hire more therapists who serve everyone in Pennsylvania through teletherapy. In addition to the Lancaster office, Move Forward Counseling therapists now offer in-person therapy offices in Hershey, Pittsburgh, and soon-to-be Allentown, PA.
Alison dreams of ways the organization can continue its outreach, particularly to those who don't have access to traditional therapy in remote areas. She adds, "We're always trying to brainstorm and collaborate with other organizations in the PA community to fill the gaps in mental health affordability and accessibility."
Community Leadership Role
Alison and her new Director of Community Engagement, Charlotte Leckow, continuously meet with PA healthcare providers, community & professional organizations, businesses, and legislators to build connections between providers, reduce mental health stigma, and advocate support for legislation that will increase access to mental health services.
Move Forward Counseling sponsors organizations like Touchstone Foundation, Girls on the Run, and the MHA/SPC Suicide Prevention Conference to help promote mental wellness for all Pennsylvanians. They also sponsor professional education and networking events for associations, like CPBGH, which they are members of, to help ensure mental health services are represented in building safer, supportive communities. Lastly, they are part of the Lancaster Chamber's Inspire Lancaster program, creating opportunities for high school students to hear presentations on the mental health field, job types, and the necessary education options.
With an inspiring vision for the future, Alison has evolved from a counselor to a community leader. She's achieved and surpassed what she set out to do – build a sustainable practice that prioritizes the mental health of therapists. And in the process, she established a culture of continuous improvement through an intentionally designed work environment.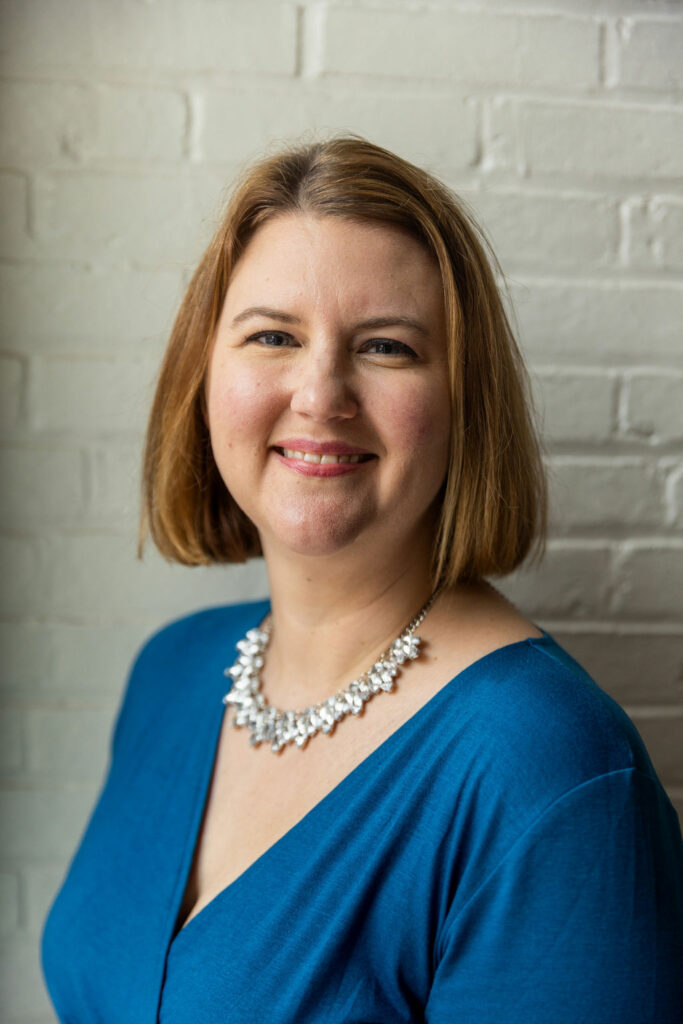 Inspired?

1. Check out Move Forward Counseling's newly rebranded website to learn more about its mission to provide excellent outpatient counseling throughout Pennsylvania. Follow them on Facebook, LinkedIn, or Instagram for resources and therapist access.
2. Connect with ASSETS' Impact Consulting to learn about their B Corp Certification Prep and how it can help make your business a force for good.
3. Follow Alison's advice by taking the B Impact Assessment to help you understand your journey to receive certification. We offer free 1-on-1 Discovery Calls to learn more about you and your business—and chat through how we can help >> Training | Lending | Consulting