Op-Ed: Thoughts on dismantling systemic racism from a CEO at ASSETS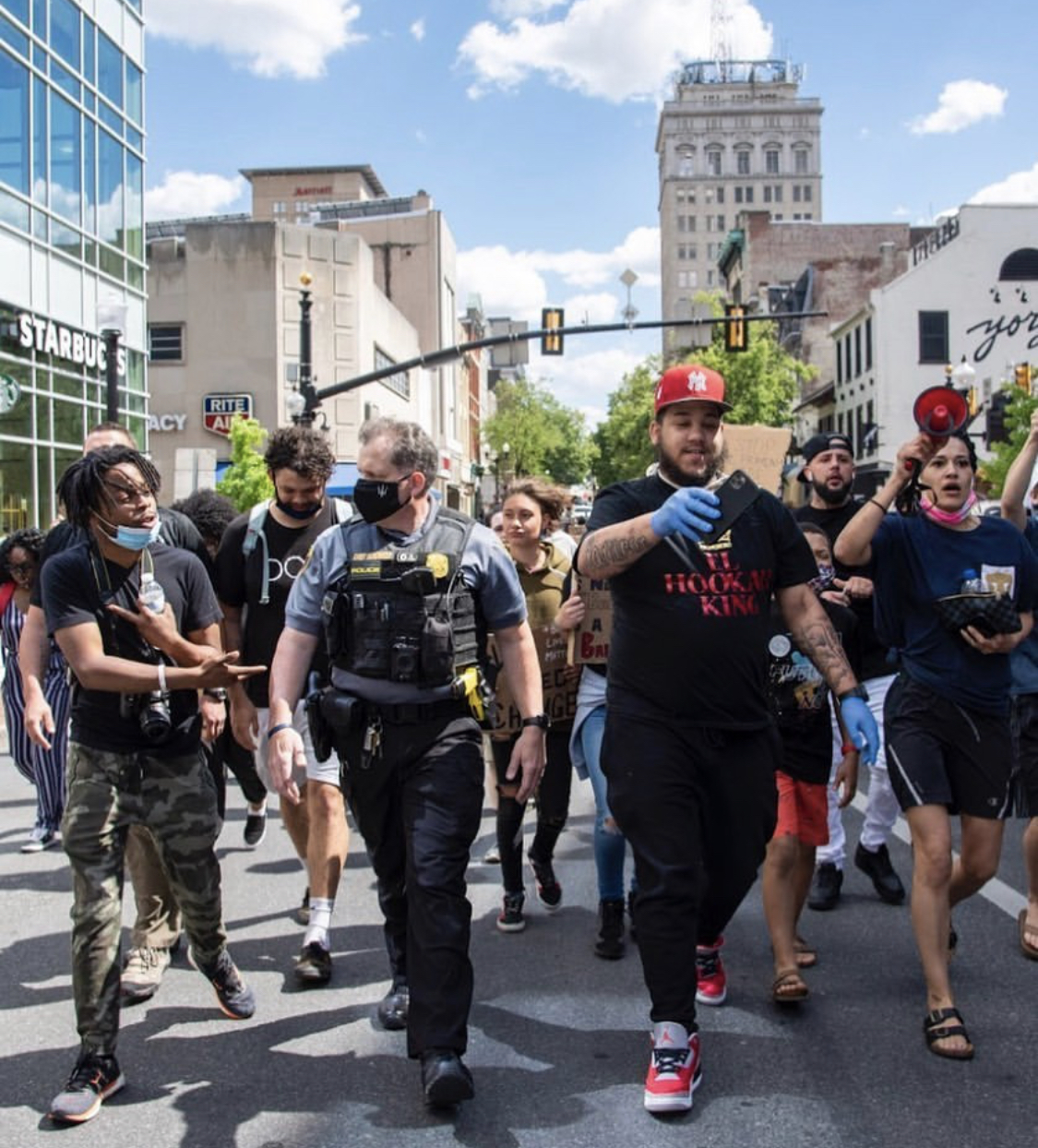 —Photo by Jenny Foster—
Written by Tina Campbell, Co-CEO, ASSETS
I am a white woman co-leading an organization designed specifically to provide support to disadvantaged entrepreneurs and to promote ethical business in our community. Our vision at ASSETS is an equitable, ethical, and prosperous economy that works for everyone. We are in the field of economic development. And, I believe that it is important for me, as a white person, to publicly name that this work is necessary because of the economic disparities caused by systemic racism in this country.
The murder of George Floyd has prompted protests around the world and many white people are supporting or taking part in these protests. I am grateful to see white people outraged by this latest racist murder and demanding change in our policing systems to stop this brutality.
But police brutality is only one piece of the much larger system of racism that continues to provide safety for white people and threatens the lives of people of color.

In America, the average white family's wealth is seven times more than the average wealth for black families. In 1983, the average white family's wealth was five times more than the average wealth for black families.
What does this mean? Disparity in wealth between whites and blacks is only getting worse—and exponentially so.
But this is not just about money in our pockets: greater savings and net worth translate into longer life expectancies and greater health for white families in general.
Our work at ASSETS addresses one way to build this savings and net worth – owning a business. And we specifically design our services to support communities of color. We offer high-quality business training and start-up resources specifically designed for people who are underrepresented in business ownership. We provide flexible, low-interest loans to those who traditionally can't access capital. And we work closely with established businesses to improve their community impact, hire more employees of color from the communities they serve, promote more people of color into leadership positions and shift their supply chains to purchase from more people-of-color-owned businesses.
But, we still have a lot of work to do. In Lancaster, to reach an equal percentage of business ownership as white people, people-of-color-owned businesses need to increase by 115%.
This is the result of generations of systemic racism that have given more opportunities to the white community than to communities of color by intentionally, categorically, and comprehensively oppressing black Americans: redlining through the originating Home Owners Loan Corporation and therefore increasing potential for homeownership (aka. wealth creation) for white people, providing better access for white people to quality education, and offering greater access to small business loans for white people.
But this is just a short list of three—the real list is long.
The protests over George Floyd's death will end. But will I, a white woman, continue to be outraged by the economic disparities caused by the same systems that killed him?
I can choose to ignore the fact that I have a longer life expectancy than my friends of color because I am white, OR I can choose to address disparities along color lines in healthcare. I can choose to believe that hard work can make any business owner successful, regardless of race or gender, OR I can work to create an equal playing field for all business owners. I have been given choices, resources, and an extended safety net because the systems in this country are built to give them to me. It is up to me to decide how to best use these choices and resources.
Here are a few of my choices:
I choose to buy more from businesses owned by people of color. A really concrete way to make sure that there is more opportunity for these businesses to succeed is to intentionally seek them out and buy from them. (The ASSETS Business Directory is a great place to start your search!)
I choose to continue to educate myself about the systems that I have been able to ignore my whole life. This means intentional, individual research in addition to seeking advice from others who are doing this work.
I choose to consume more materials created by people of color. This includes books, music, and art created by people of color. The more perspectives we consume, the better educated we become.
I choose to receive gratefully and implement quickly advice from people of color and from white people who are also working towards change in our systems.
I choose to be a more engaged voter and citizen – researching people running for local and state offices to ensure that they are running on a platform that includes work to break down systemic racism in all of its forms. And, not just voting, but holding local, state, and national officials accountable to do what they say they are going to do.
If you are white, I encourage you to make your own list. Do some research on what to include. Make sure your research includes educational resources from people of color. Yours will look different than mine. I would love to see what you create so that I can add to mine. You might already have a long list of things that you have chosen.
I don't pretend to be an expert at this work. But I will work. Because change will not occur until our current collective outrage is gathered into a broad and long-term commitment to work together for a more equitable and ethical world where ALL can prosper.