The Heart of a Teacher: Giving Back through Knowledge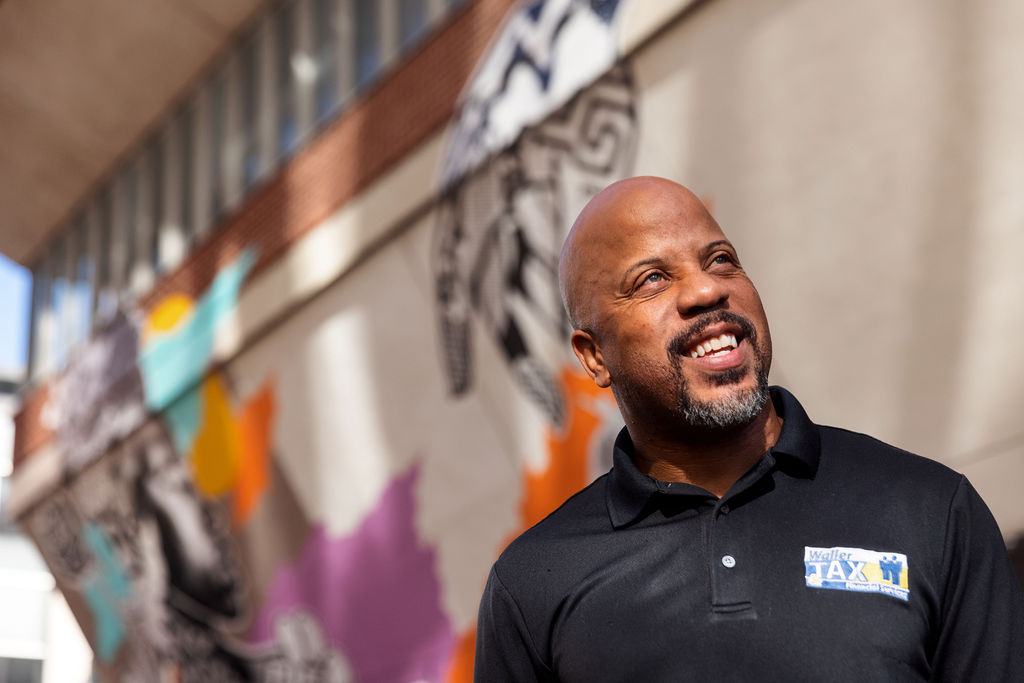 Fred Waller of Waller Tax & Financial Services describes himself first and foremost as a teacher. From an outside perspective, this may seem like an unusual job description for the owner of an accounting firm. However, Fred explains his profession in terms synonymous with an educator. He describes that the overall goal of his business is "to provide appropriate accounting and investment knowledge and guidance to individuals and small businesses." Although he doesn't currently possess a traditional teaching job, he does have prior experience that provides a framework for his unique perspective.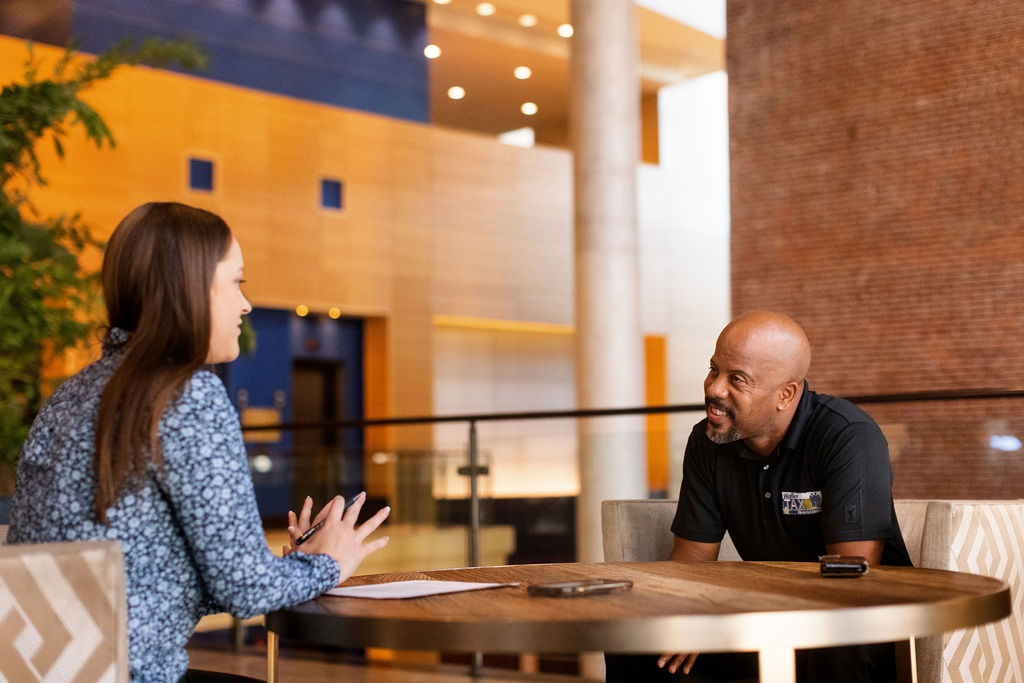 What people may not know about Fred is that his academic background truly is that of a teacher. Holding a Bachelor's Degree in Math Education, Fred previously taught mathematics for the School District of Lancaster. In fact, he was a teacher for ten years before transitioning into full-time entrepreneurship. He initially began his business to help others understand how to complete their annual taxes. After seven years of balancing his teaching job with part-time accounting work, he decided it was time to take a leap with his business. He views his transition as a logical one.
As a teacher, I was teaching kids about numbers. Now, as an accountant, I'm teaching adults about numbers. The educator in me was always there, and I think that's where a lot of the value comes in.
The passion that Fred has for sharing knowledge with others remains a prominent aspect of his business. He explains, "The heart of a teacher says 'let me help you as best as I can to understand it'… and that translates into teaching people about taxes and financial planning."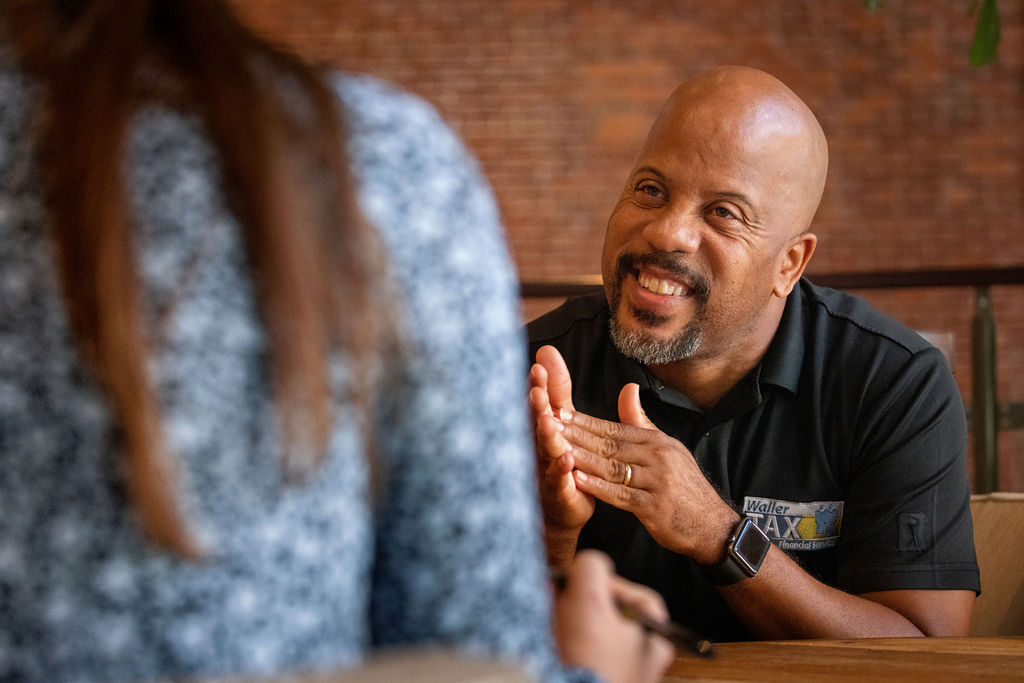 Despite his transferable skills and undeniable passion, the decision to transition into full-time entrepreneurship was not one that Fred took lightly. He describes his decision as a calculated one, recognizing that the opportunity he was afforded was due to family support. "At the time, my wife was accelerating in education. It gave me permission to take a risk and leave teaching to do accounting full time." Ultimately, he found that starting his own business provided a flexibility that was invaluable. He recounts how important this flexibility became for him in regards to spending time with his family.
One of the rewards was the flexibility [entrepreneurship] gave me to have time to do other things. As my two daughters grew up, I never had to worry about missing anything.
Upon discovering the freedom offered by flexible entrepreneurship, Fred began to realize that this information wasn't readily available to everyone. Particularly, he became concerned about the lack of resources for other BIPOC-owned businesses in the area.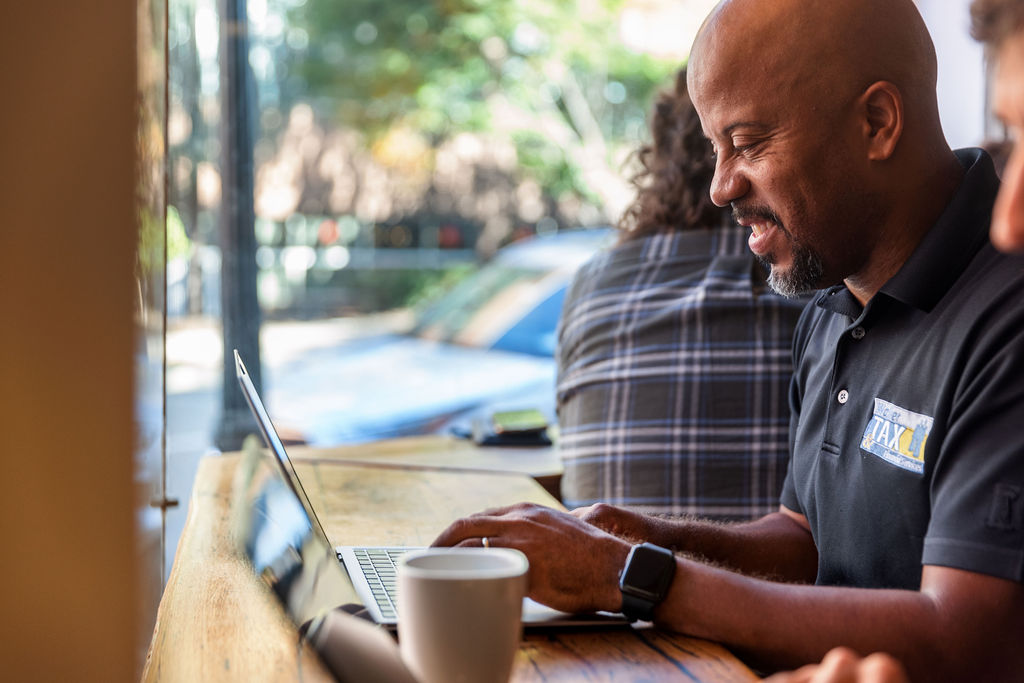 It was during this time that he read a newspaper article featuring Jonathan Coleman, former ASSETS Co-CEO, that shed light on that very same issue. The article focused on the disproportionately low number of African American businesses in Lancaster City's south side and addressed the need for increased support. The article's advocacy stance and call for action exemplified the mission of ASSETS, which aligned with Fred's personal beliefs. Although this was Fred's first encounter with ASSETS, he instantly understood that the nonprofit was equally concerned as himself about the opportunities for entrepreneurial education. Immediately, Fred knew he wanted to become involved with the organization, in hopes that he could be a part of driving change within his community.
I said, 'other people need the opportunity to know that entrepreneurship can give you flexibility, be it financially or timewise. If ASSETS is an organization that's trying to get that out there, I need to be a part of it.
Since first collaborating with the organization, Fred has become a long-time supporter and partner of ASSETS—and his commitment goes above and beyond in many ways. He faithfully served two full terms on ASSETS' Board of Directors, recently stepping down after fulfilling his commitment. Over the years, Fred has grown to be a consistent donor, strongly supporting the ExtraGive match pool at ASSETS. He also facilitates financial management sessions for the bi-annual Idea Incubator class, leads tax workshops for the Community Lending department, and during the pandemic assisted ASSETS' small business clients with PPP workshops. His commitment to ASSETS comes from his genuine support of the organization's vision and the strategy used to achieve such complex goals.
I love the mission of the organization. I love the energy of the organization. I love the creativity of the organization.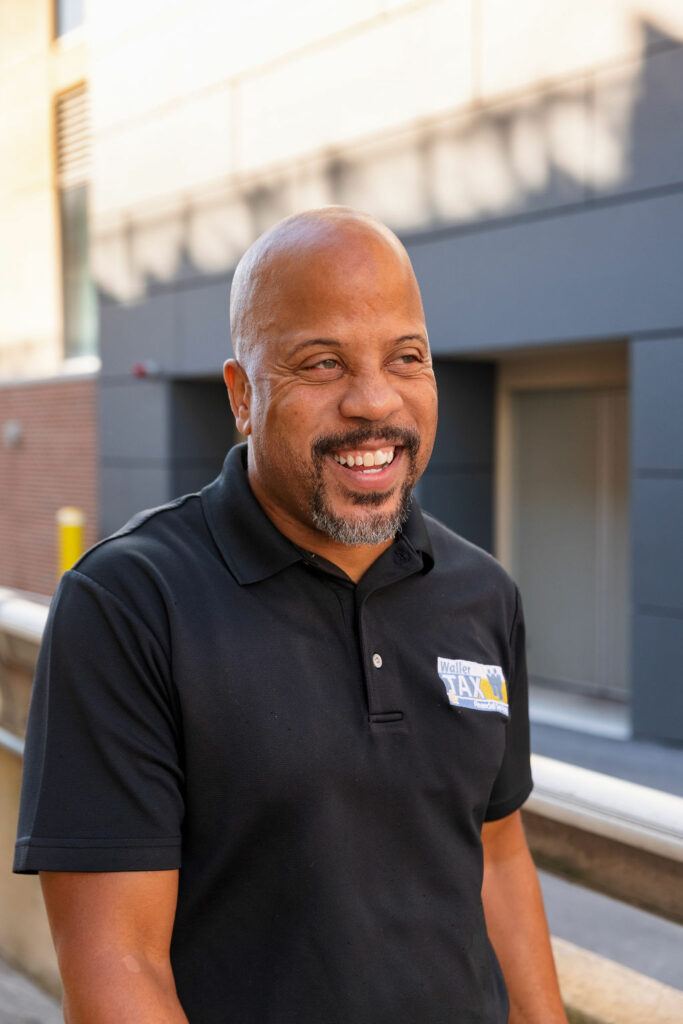 As for his advice to anyone considering whether they should get involved with ASSETS, Fred puts it simply: "Don't wonder – do it!" He adds that ASSETS is an excellent place to sow your seeds of time, talent, and treasure. So, if you're exploring ways to give back through teaching or giving, ASSETS is a worthwhile investment.
And if you're an entrepreneur (or a budding one), Fred says to connect with the organization, regardless of your current business status or phase. Specifically for those who are just beginning their entrepreneurial journey, Fred points out the advantage of the innovative spirit that drives the organization.
ASSETS has a heart for small business, particularly small businesses of color, and they provide innovative content to help small businesses be successful.
He continues by emphasizing the ambitious mentality behind ASSETS' success.
ASSETS has their foot on the pedal of providing the content, the information, and the resources necessary to be successful as an entrepreneur. They do it with a spirit of excellence and a genuine desire to help.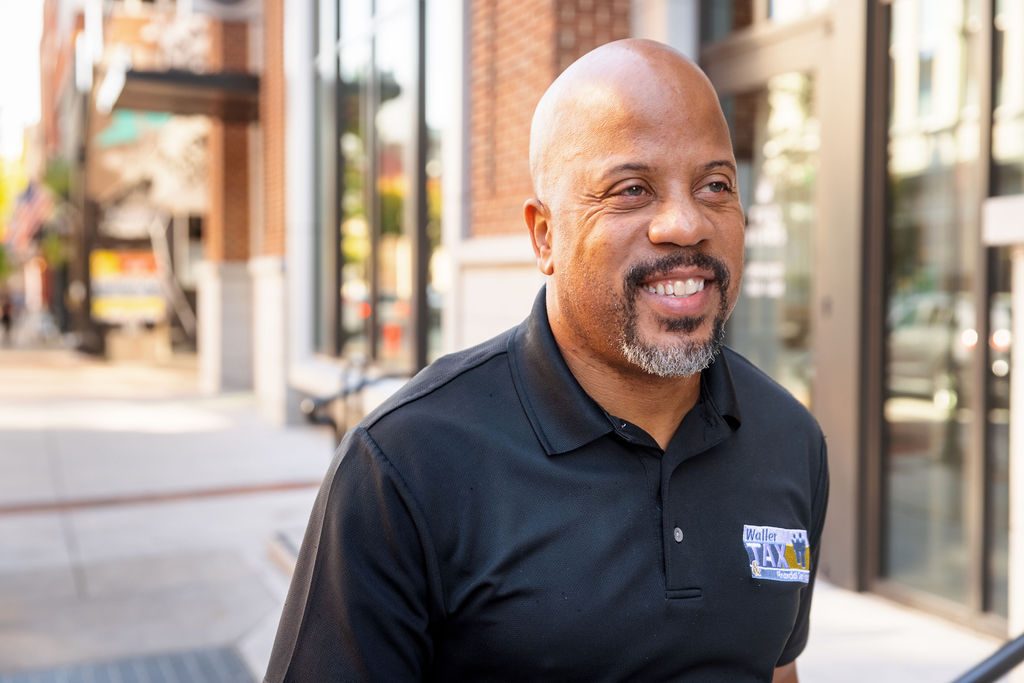 Fred reflects on his own hardships as a business owner. As an African American business owner located in central Pennsylvania, Fred says that gaining the trust of potential clients hasn't always been easy. He explains,
Being a person of color, I have to work a little harder at convincing people that I'm capable of handling their accounting work and investments.
Fred's statement should give us all pause. And it should highlight the importance of building an equitable, ethical, and prosperous economy that works for everyone.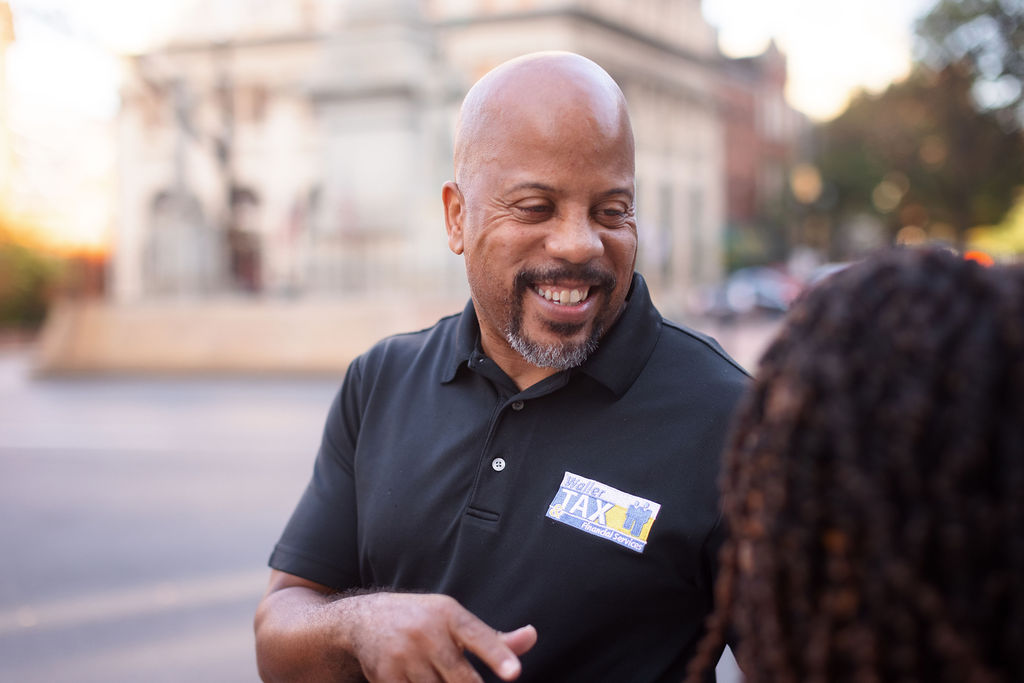 Fred's faith in the ASSETS model is strong,— and he highlights the transformative power of seeking advice early in your entrepreneurial journey, especially for those who traditionally lack access to business-building resources like women and BIPOCs. "Most entrepreneurs in the beginning stages of the business, don't get the proper guidance," Fred reflects. To him, this is an avoidable mishap. He strongly believes that with the help of experienced professionals, a business can actively prepare for both opportunities and adversities.
You can't be prepared for all crises, but the extent to which you are prepared helps you weather that storm a whole lot easier.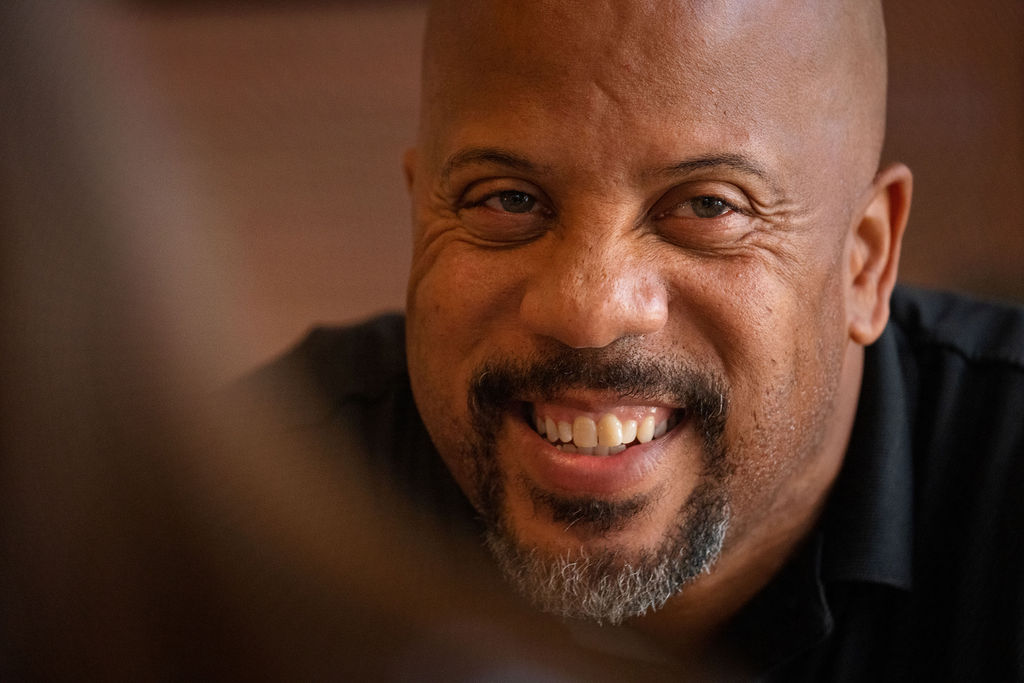 As a financial planner, Fred knows that forward-thinking is critical to achieving success—and to him, community is a critical piece of it. He argues that nobody can be the best in all areas of business, but a team can help anyone succeed. "Entrepreneurs have to have a team that allows them to be as impactful as possible." To him, this starts with ASSETS.
My experience with ASSETS taught me that there is a broader community of people that want to support underrepresented businesses… that wanted to see not just me succeed, but other businesses like me succeed.
Though already deeply involved and highly networked himself, Fred explains that working with ASSETS has given him an even greater sense of purpose in the community by connecting him "with a group of people, be it board members or staff, that share my heart for teaching people about all facets of entrepreneurship." In Fred, ASSETS found a passionate ally and an incredible board member and mentor. And in ASSETS, Fred found an organization equally committed to providing educational opportunities in an effort to build a thriving community. He found a group of people whose hearts resemble his own—the heart of a teacher.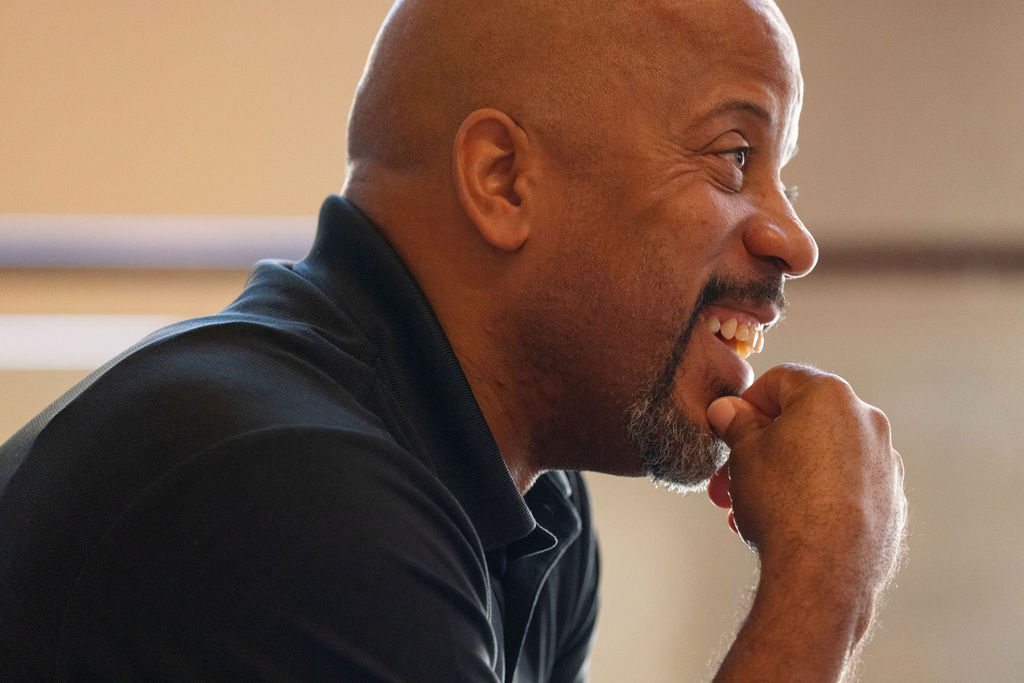 Inspired?
Consider Waller Tax & Financial Services for your accounting, investment, auto insurance and home insurance needs.
Support ASSETS to ensure that every entrepreneur has equal access to the resources they need to be successful.
Wondering if you should get involved with ASSETS? Take Fred's advice and "Don't wonder – do it!." ASSETS offers free 1-on-1 Discovery Calls to learn more about you and your business—and chat through how we can help >> Training | Lending | Consulting