Small Business is the Way of the Future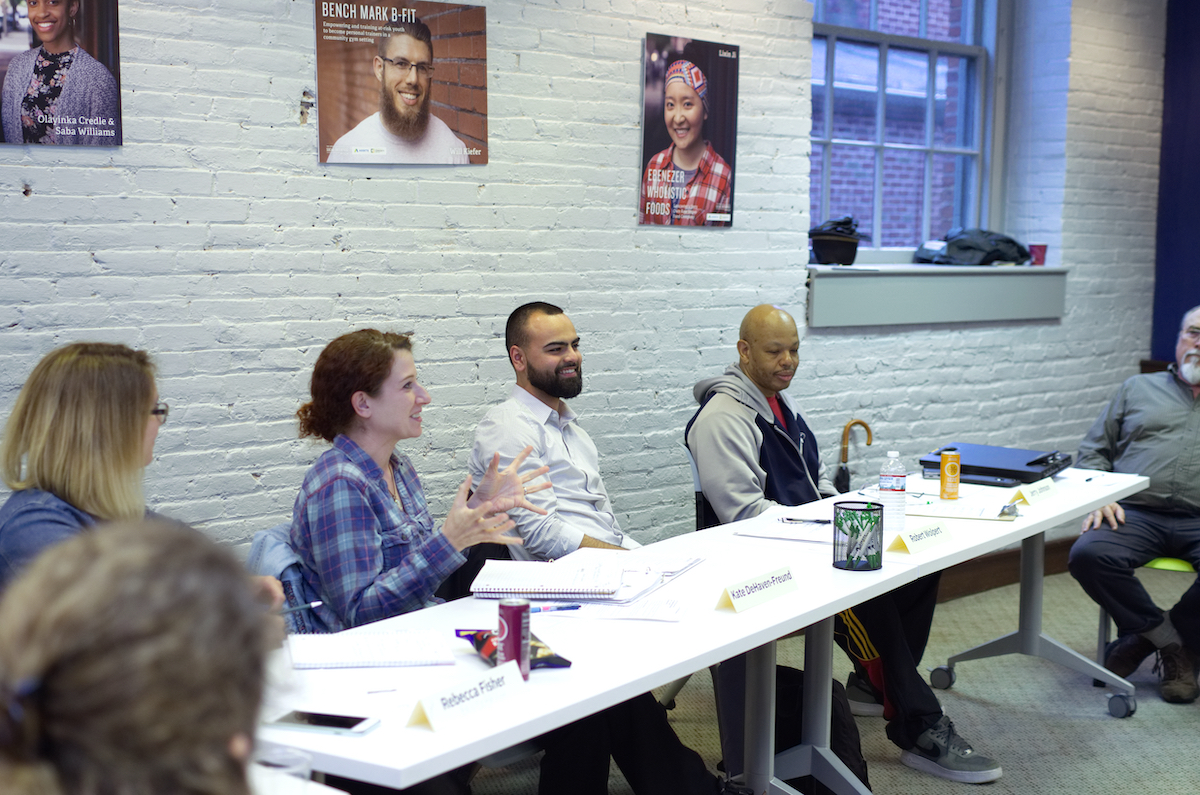 That's the core tenet behind the work that ASSETS does here in Lancaster. The trainings and classes for entrepreneurs at every step of their journey, Community Lending and small business loans given out to local business owners, the Impact Consulting and B Corp certification support and prep — in all of these offerings, the ASSETS team operates from a place of deep understanding: small business, especially business for good, is the way of the future.
The Women's Business Center, a program of the larger ASSETS organization and funded in part by the U.S. Small Business Administration, is focused on increasing opportunities for entrepreneurs — with a special focus on women entrepreneurs — to become the business leaders of tomorrow.
No matter what stage an entrepreneur's business is in — whether it's already a thriving small business looking to expand, or simply the spark of an idea in someone's head — the Women's Business Center offers multi-week courses, one-time seminars, coaching support, and more.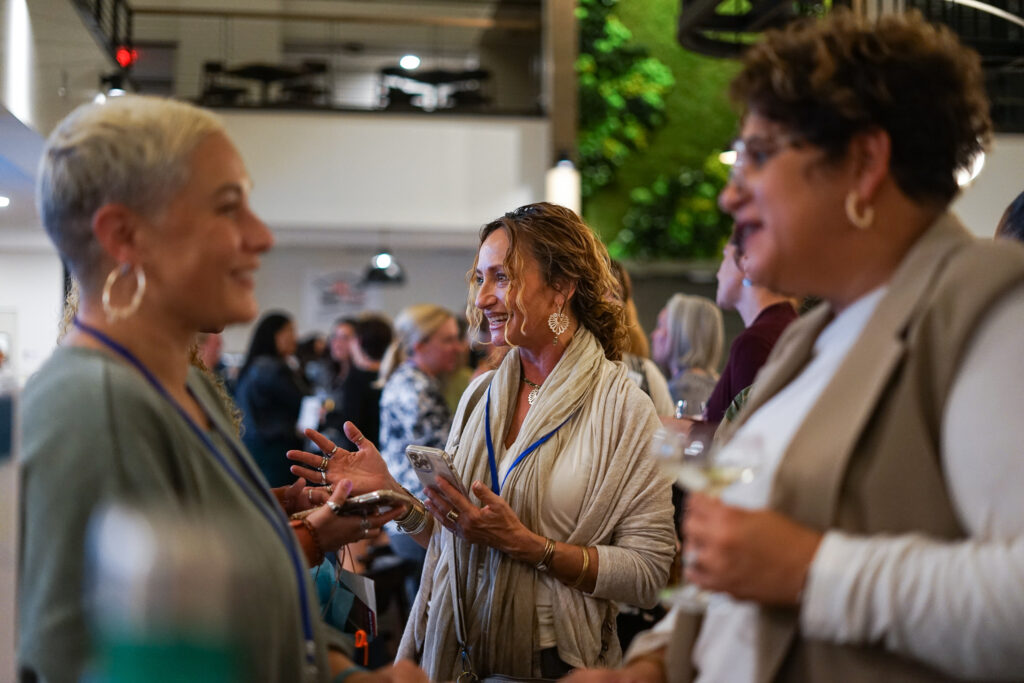 "ASSETS focused on Entrepreneur Training because resourcing clients through training is important to building and sustaining an equitable and ethical business ecosystem," explained Mike Mason, Chief Program Officers at ASSETS. "Women and BIPOC entrepreneurs are underrepresented in the Lancaster County business community and resourcing appropriately is a key component of helping to increase and inspire business ownership."
Mason continued, "Training helps to provide critical business knowledge while creating space for entrepreneurs to develop that knowledge in experiential classroom learning."
For many, the 10-week Idea Incubator is their introduction to the ASSETS team and programs. In this course, folks with a business idea or a small business still in its early stages gather with their fellow aspiring entrepreneurs to learn from experts, build community, and develop a full written business plan and pitch presentation.
"The benefits of an encouraging community and a safe space for working through business ideas and challenges can be incredible," Dalaiah Kusner, Small Business Training Manager at ASSETS, shared. "There is a synergy that arises when individual entrepreneurs see they are not alone in their journey, they can learn from each other, and that there are resources available that have been designed with them in mind."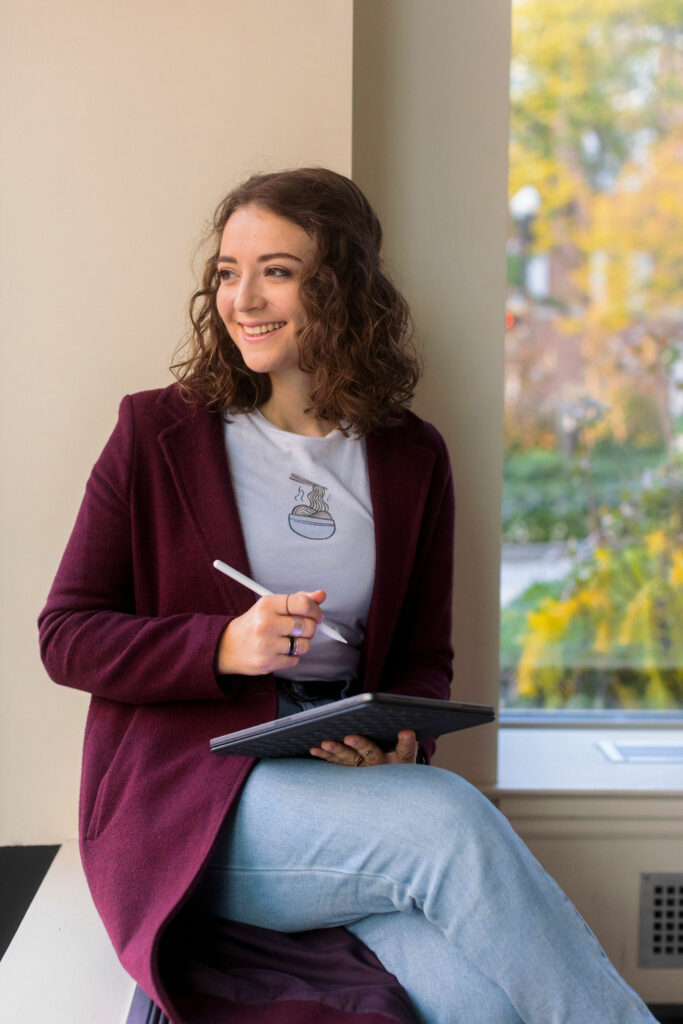 Beatrice Zorrilla, a local entrepreneur, took ASSETS' Idea Incubator course before pursuing her own business idea. Zorrilla is now preparing to launch her business, Cambia, in spring 2023. (Cambia will "promote authentic positivity" and "raise awareness about mental health through everyday products." Learn more about Zorrilla's business here.)
"I would encourage anyone who's curious about starting a business or even exploring what it's like to own a business to take the Idea Incubator class," Zorrilla said. "It's not what people expect until they work through it."
After completing the Idea Incubator course, Zorrilla went on to complete ASSETS' Finance Bootcamp, a class that provides a deep dive into the necessary financial information one needs to know to open a successful, financially-solvent business.
"It's very tedious, but it's crucial to the health of the company," Zorrilla shared.
"[I'm] growing confidence in my business idea and learning the skills to do the groundwork and planning. The Finance Bootcamp is helping me solidify my business foundation before I launch."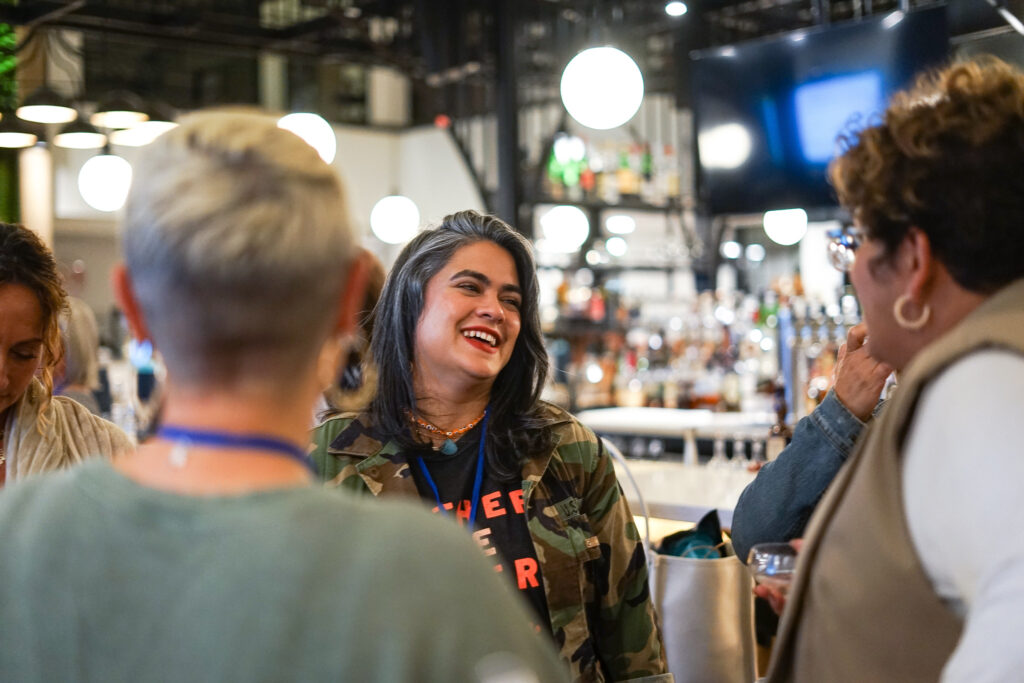 One question the ASSETS team is often asked: Why is it called the Women's Business Center if all are welcome to take advantage of their courses and engage with their services?
"The WBC focuses on women entrepreneurs because women have a powerful role to play in transforming the community through business," Mason explained. "Women represent 51-percent of the population in Lancaster County, but only 29-percent of businesses are women-owned."

Mason continued, "In order for women-owned businesses to reach parity, they would have to add 2,675 businesses. Formed in partnership with the Small Business Administration in 2015, The Women's Business Center at ASSETS is about creating economic opportunity and cultivating entrepreneurial leadership for women in Lancaster."
"Those are staggering numbers — and they create the need to prioritize women and people of color to reach an equitable business community," Kusner added.
And equitable business ownership is critically important to the economy, both in the U.S. and globally. According to the World Bank, "In the United States… women-owned firms are growing at more than double the rate of all other firms, contribute nearly $3 trillion to the economy and are directly responsible for 23 million jobs."
The ASSETS team understands the importance of supporting an economy for all here in Lancaster County — and works to make it a reality by meeting their clients and potential clients exactly where they are right now.
"We do our best to first understand client needs, the context within which they are working, and the resources they already have utilized," explained Kusner. "We have training programs designed for several stages of business—including Idea and Startup phases and also for Established businesses—so we help to connect them with the programming that is most relevant for their current needs."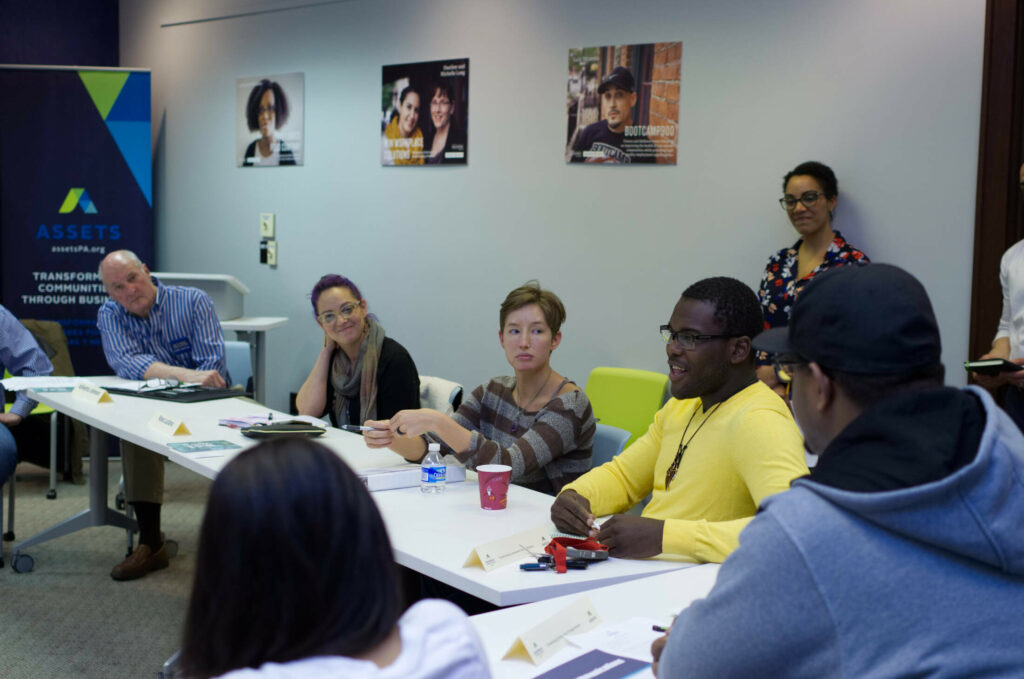 "We also connect clients with other resources in the community outside of ASSETS that can be beneficial to their business journey," Kusner continued.
"This kind of training is important to creating a healthy and vibrant entrepreneurial ecosystem in Lancaster County," Mason shared. "Offering training that supports the entrepreneurial journey helps remind our community that entrepreneurship is a viable option for economic mobility and advancement."
Whether someone schedules a 30-minute Discovery Meeting, signs up for a 10-week Idea Incubator, commits to a multi-week in-depth course like the Finance or Marketing Bootcamps, or decides to scale their existing small business with any of ASSETS' Business Accelerator courses, the Women's Business Center at ASSETS is focused on leveling the playing field, sharing expertise, building connections, and—ultimately—helping small business owners and aspiring entrepreneurs achieve their dreams and build a better future for all.
"The community thrives when we all thrive, and small business is at the heart of a thriving community," Kusner said. "When entrepreneurs have equitable access to resources essential to their success, the ripple effect can be powerful."